Sisters launch UK's first bespoke vaping bar in London's West End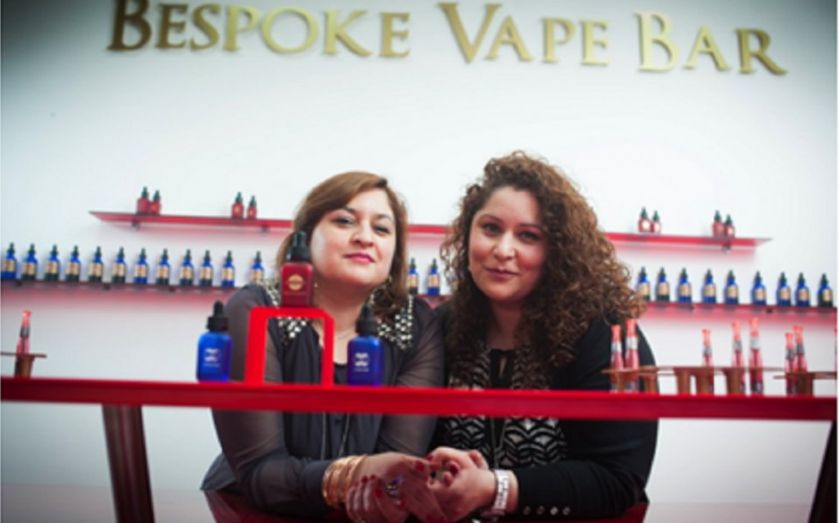 Things have come a long way since the cigarette cafe culture of Soho and Paris. Two sisters, both ex-lawyers, have set-up the UK's first high-end vaping bar.
The Avant Garde Bespoke Vaping bar was launched in London's West End by Sadia Tanvir-Navaab and Almas Tanvir-Khan to cater to Britain's fast growing number of vapers.
The bar will feature mixologists who will offer patrons a combination flavours to put into their ecigarettes. The ex-immigration lawyers want to encourage more women to kick regular cigarettes for ecigarettes by launching an e-liquid inspired by Wonder Woman on 8th March, International Woman's Day.
The sisters took up their new career path after Sadia's husband Yousef starting mixing his own e-liquid blends. The family decided that Yousef's blends were so good they could make the base of a new business.
Explaining what the appeal of the bar would be to the public, Sadia said:
There is nowhere else in the UK where you can walk into a Vape bar, tell a mixologist what kind of flavours you like and have it made right in front of you to try.

Our mixologists can combine up to 3 flavours with your choice of base mix and nicotine strength, and create something totally unique to the individual Vaper.
The mission of the bar is to "create flavours that are associated with indulgence and luxury ". Among the flavours offered at the bar are "Heavenly Vanilla Custard" and "Lemon Meringue Pie".
Shoreditch has played host to the capital's first e-cigarette coffee shop the Vape Lab, which opened in March. It offers over 50 different e-liquids including "Gin Addiction" which retails at £7 for a 10ml bottles.
The sisters claim their up-market e-liquids are suitable for all tastes and "contain no alcohol or nasty chemicals and are vegan and halal friendly". Since 2012, use of ecigarettes has tripled to 18.6 per cent. According to Action for Smoking on Health (ASH) there are 2.1m ecigarette users in Britain.