Watch: UK's first ever ecigarette advert to show vaping on TV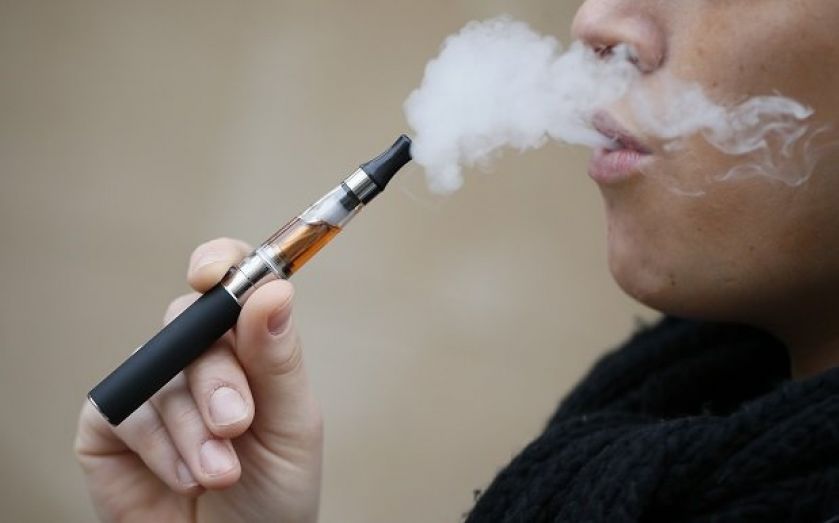 Later today UK TV will see its first advert featuring ecigarettes. Ecigarette ads on TV have been legal for some time and shown before but never have the devices themselves or vaping been shown on ads in the UK. The ad will air after 9:00pm on ITV during Grantchester.
There has, however, been some nervousness surrounding the decision, with the Committee of Advertising Practice (CAP) has ruled the ads must not show tobacco in a positive light.
It would certainly be strange for ecig companies to show conventional tobacco products in a positive light since they are their principal competitor.
Regular cigarette ads have been illegal on British TV since 1965. The rules issued by CAP say the ads should not:
be "likely to appeal particularly to people under 18, especially by reflecting or being associated with youth culture"
encourage non-smokers to use ecigarettes
claim ecigarettes are "safer" or "healthier" than smoking tobacco
make any health claims without approval from the Medicines and Healthcare Products Regulatory Agency
The ad will be on after the watershed and will run for five weeks. Dave Levin of VIP, the company behind the advert, said:
This advert will mark the first time in almost 50 years that TV audiences see someone exhale what appears to be cigarette smoke on an advert. However, it is actually vapour from an ecigarette that they will see.

Ecigarettes have attracted much controversy recently, largely due to concerns over safety, so it will be interesting to see how people respond to our advert's debut.
Opponents of ecigarette adverts say not enough research has been done into the safety of the product and could push people back toward smoking. However, a study recently published in the Journal of Addiction concluded that the devices are less harmful than regular cigarettes and should not to be subjected to the same regulations faced by conventional tobacco.
The report, which was in part funded by the National Institutes of Health, examined 81 studies that looked at the safety concerns surrounding ecigarettes, such as the chemicals in the liquids and vapours of the devices. The authors found that so far no research had shown that the vapour from ecigarettes is harmful to the user.
Speaking to the BBC, co-author of the paper Peter Hajek warned that government interference in the ecigarette market could "damage health on a big scale".
The VIP ad airing tonight appears to be an altered version of one made last year with the tag line "the take that would never make it to TV" because it was deemed too sexually suggestive by the advertising authorities.