Rosberg cuts Hamilton advantage in Brazil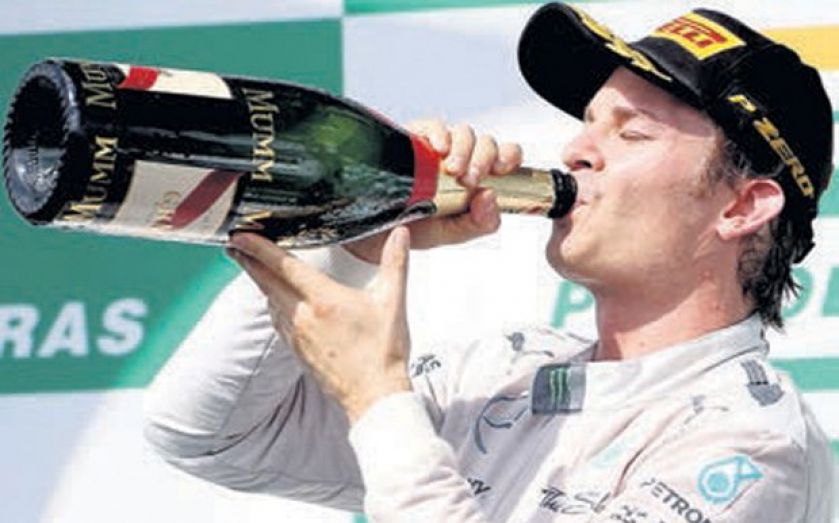 BRITAIN'S Lewis Hamilton cursed a damaging mid-race spin after team-mate and world championship rival Nico Rosberg won the Brazilian Grand Prix to set up a gripping title decider in Abu Dhabi.
Rosberg held off Hamilton in a tooth-and-nail battle at Interlagos yesterday to halt his Mercedes colleague's five-race winning streak and trim his advantage in the drivers' standings to 17 points.
Hamilton will definitely win his second world title if he finishes in the top two places at the season's climax in Abu Dhabi later this month, where double points are on offer for the first time.
But he might have entered the final race with an even bigger lead had he not lost seven seconds on lap 28 when he ran wide and spun – an incident that cost him the chance to take the lead.
"It was an amazing race, I had a great time, but I made a big mistake in the mid-part of the race," said Hamilton, who vowed not to change his aggressive style for the final grand prix. "I'm going to drive pretty much the same. It's everything to play for."
Rosberg, accused of buckling when put under pressure by Hamilton in previous races, kept his nerve to continue the dominance he enjoyed throughout practice and qualifying at Interlagos.
"I've been very happy the whole weekend, all weekend I've been feeling comfortable in the car," said the German. "I was able to attack and control the gap to Lewis during the race, so that worked out great."
Rosberg and Hamilton's superiority ensured a record 11th Mercedes 1-2 of the year, with home favourite Felipe Massa completing the podium for Williams and McLaren's Jenson Button fourth.
A repeat result at Yas Marina on 23 November will see Hamilton repeat his 2008 title-winning achievement, though he can still top the standings with a worse finish if Rosberg fails to claim victory.
STANDINGS
1. Lewis Hamilton, Mercedes 334
2. Nico Rosberg, Mercedes 317
3. Daniel Ricciardo, Red Bull 214
4. Sebastian Vettel, Red Bull 159
5. Fernando Alonso, Ferrari 157
6. Valtteri Bottas, Williams 156
7. Jenson Button, McLaren 106
8. Felipe Massa, Williams 98