Real Madrid stadium could be renamed "Abu Dhabi Bernabeu" due to UAE investment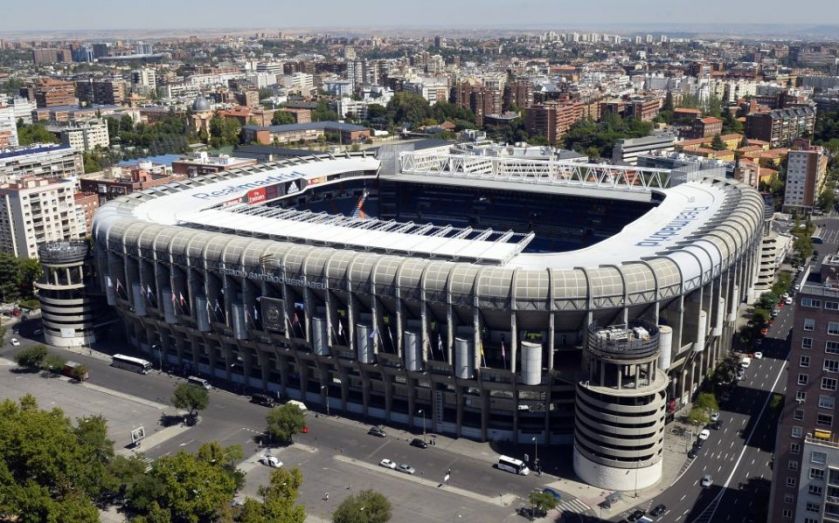 Real Madrid's Santiago Bernabeu may be getting a name change to coincide with its makeover.
The European champions could soon be playing at the Abu Dhabi Bernabeu, according to reports in the Spanish press.
Madrid-based newspaper
AS is reporting
that Real's president Florentino Perez has been caught on camera admitting that the stadium's name will change to something chosen by thr Abu Dhabi investment group International Petroleum Investment Company (IPIC).
IPIC, 100 per cent owned by the emirate, financed a percentage of the €500m redevelopment of Real's famous stadium which will take its capacity
from 85,454 to 90,000
.
Perez is said to have told a local politician that "the Bernabeu will be called IPIC or Cepsa or whatever they want."
Cepsa,
the Spanish oil and gas company
, was bought by IPIC in 2011. AS report that Cepsa has revealed the "Abu Dhabi Bernabeu" is now IPIC's preferred name.
There has been no official confirmation of any name change from Real Madrid or IPIC.
Middle Eastern investment is increasingly playing a major role in European football. A report on Asian investment in football from Repucom revealed 20 of the major European football clubs are sponsored by Middle East Airlines, including Real Madrid who are sponsored by the UAE-owned Emirates.
The UAE has invested almost £120m invested in shirt sponsorships alone this season. In 2007 it had injected just £20m into the game.