Ranking the best – and worst – supermarket quiches ahead of the Coronation
Okay, this article may seem a bit quiche – sorry, we mean niche – but let's face it, with the King's Coronation around the corner and quiche the chosen celebratory dish, we all need to know which quiche to put on the table come Coronation weekend.
We've done the hard work so you don't have to, trialling the best – and worst – supermarket quiches.
Here are the ones to buy and the ones to swerve for the King's Coronation.
Tesco quiche Lorraine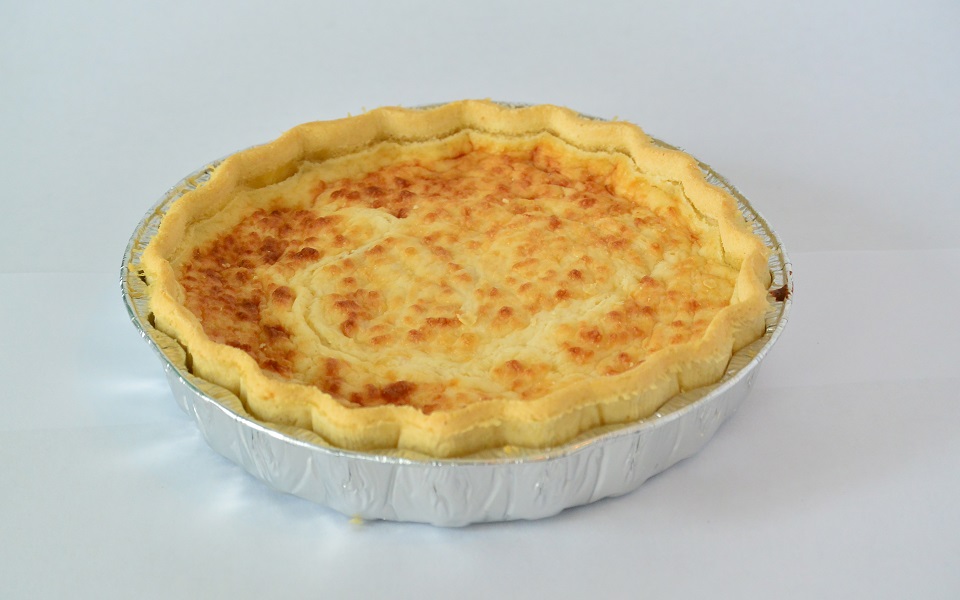 4/5
What a way to start: this one's got a really inviting smoked bacon vibe that lingers on and on. Lovely stuff. Classic quiche Lorraine, it smacks of smoke and there's decent chunks of ham. There's a slightly synthetic note to the smoked flavour, but in a moreish, MSG kind of way, a bit like those bacon crispies you buy in a family-sized bag and demolish in 7 or 8 minutes. There's a good crust too – it looks a bit anaemic though. Let's face it, it's not a looker, with a slight surface of the moon consistency, but overall, a great quiche. Absolutely lovely stuff.
Sainsbury's quiche Lorraine
2/5
There's some sad-looking packaging with a Coronation design on, and the occasional Crown and bunting, but it looks like it was drummed up in 15 minutes by a Year 7 student. The quiche itself is very salty, with the bacon clustered on top as if its trying to flee the quiche for fear of its life – I didn't know you could have too much bacon but it turns out there is too much of a good thing – it's a little on the claggy side too.
Waitrose's broccoli and ricotta
4/5
Another zingy quiche. The type of quiche you'd introduce your mum to. Cheery looking and bright on the tongue, if this quiche could speak, it'd have intelligent conversation. I could frankly look at this quiche all day. There's lovely al dente broccoli, in nice big chunks, and a homemade-looking browned crust, and the spinach is a genius addition.
Sainsbury's British ham hock, cheddar and tangy pickle
2/5
Pickle is a tricky mistress – too vinegary and it's overpowering, too sugary and it's, well, it's this Sainsbury's British ham hock, cheddar and tangy pickle quiche. A little too sweet, it all hinges on whether or not you want a show-off quiche on your coronation table – it is supposed to be the star of the show after all. Elsewhere, there's good texture to the base, so that's a decent uptick.
Higgidy's spinach and red pepper quiche
5/5
Woah, hold up, what's this brown paper holder? There's something unusual encasing this quiche if you're used to seeing the silver foil tray situations, but I rate that, I mean why not, life's short? Elsewhere things are equally appealing – there's a homemade look bringing the quiche a nice rustic feel. Overall, quiches are too beige, but alongside the brown pastry this one has lovely red slabs of pepper on it and a nice-looking selection of spinach. This quiche looks like it was drummed up one sunny afternoon by your grandmother with food gathered from her allotment. There's good depth of flavour too. That said, it's not all positive: our investment editor says he thinks this quiche needs more salt, but I think he's a grumpy guts.
Tesco cheddar and onion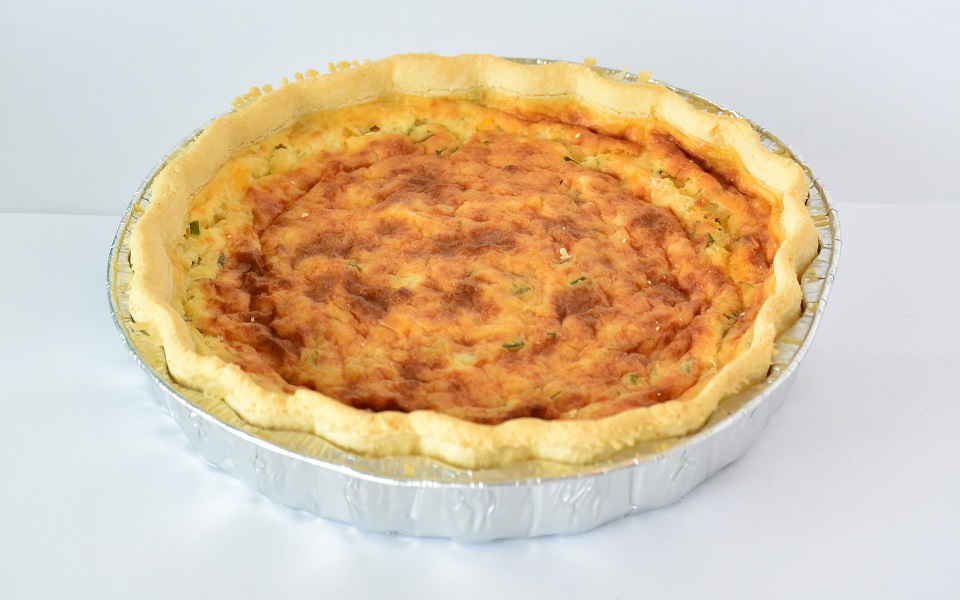 4/5
Again, there's a slight surface of the moon vibe on this quiche, but it's got a gorgeously strong cheesy taste. It's definitely the most cheesy, and for me, that makes it a reliable fave. Nothing special, nothing Coronation-themed, just a darn good quiche for those that can handle their – slightly pongy – cheese.
Find more Coronation events in London to book now
Read more on City A.M. Life&Style