Wagtail is the Square Mile's most relaxed new rooftop bar
There have been more Google searches for 'London rooftop bars' than for 'new London bars' this past month – and it's still winter. It's just one sign that the capital's intense love-in with sky-high hedonism shows no signs of slowing. It's a love affair that continues with Wagtail, the rooftop spot near Monument that's about to celebrate its first year of existence – and I reckon it's smarter than a lot of the competition.
The bridge and tunnel crowd that disembark at Liverpool Street for rooftop bars like Madison and Sushisamba wouldn't dream of venturing as far south as Monument for Wagtail, and duly, this rooftop enclave feels relaxed by comparison. Away from the screaming hordes, me and my City A.M. colleagues who work a stone's throw away come here to unwind.
After midnight, when the rooftop closes, the restaurant turns into a late-night bar, with decent house music, not the naff stuff
Up on the ninth floor rooftop, Wagtail is also relaxing because of the way it's been dressed. Chairs are gentle forest greens and there's a parquet wooden flooring, creating warmth. Ask for one of the banquette seats adjacent to the bar for Shard views, and to peer at the turret that perches on the roof of the building we're on top of. Inside that turret is the restaurant's impressive private dining room.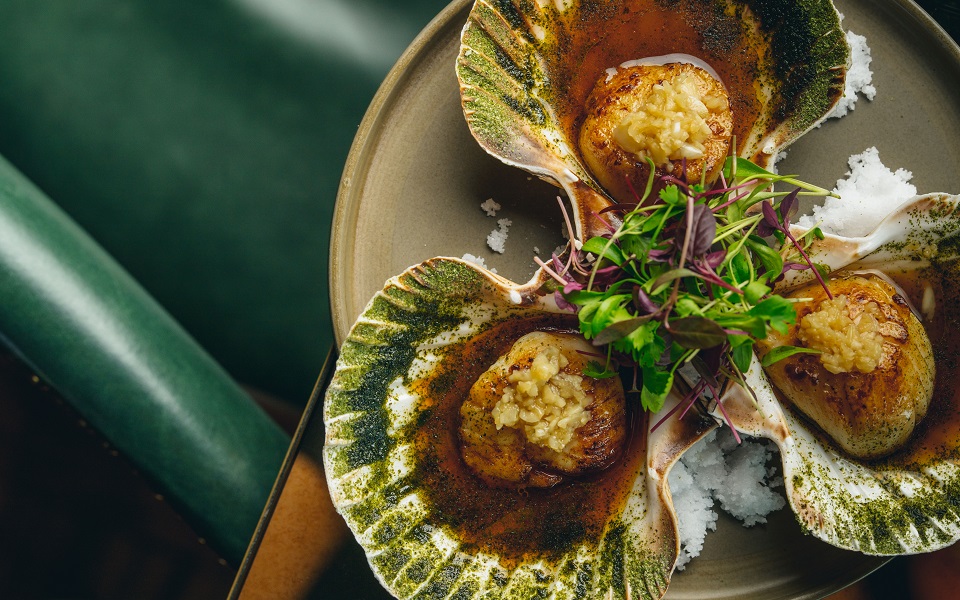 But back with the ordinary folk in the restaurant, it's been a long day and I can't bear staring at a menu, so thank goodness for easy decisions. The food list comprises a handful of classic 'best of British' dishes made to a superb quality. I chose Devon scallops given an interesting saline twist with seaweed, and a friend had a very decent beef tartare with soy cured egg yolk. We shared the Chateaubriand with some near-perfect chips and a heritage tomato salad.
We could have gone for cod, guinea fowl, a miso and rocket salad or seasonal vegetable risotto, or a couple of other steaks. A burger made the menu too, but that's it. It's a sign of confidence to have a short but decent menu like this, and the restaurant reflects this energy. Not only in what they put on the plate, but in being a sort of sophisticated rooftop bar that shouts less loudly. There are just eight cocktails too; we hovered up the Blush with mezcal and a heady mix of Cointreau, white port and grapefruit soda.
One floor up is the outdoor area and bar space, at the very top of the building. Here there are more conventionally London rooftop bar vibes, but on both of my visits it's been easy enough to get a table – inside or out – and the view's lovely if not quite panoramic. Obviously booking will be required for the better weather, but it still won't be as manic up here as the spots closer to Bank or the main train stations.
Best is that after midnight when the rooftop closes the restaurant turns into a late-night bar, with decent house music, not the naff stuff, and servers bowl on until 1.30am. Granted, it does feel a bit like drinking in a restaurant, but it's a darn sight better than being turfed out and having to fight with the hordes at the other chaotic late night bars nearby.
Wagtail feels like somewhere to go to properly unwind. And for a tired City worker, that's reason enough to book ten more times.
To book visit wagtaillondon.com
Read more restaurant reviews at City A.M. Life&Style