Pay by swiping your hand: Quixter makes a splash at PayExpo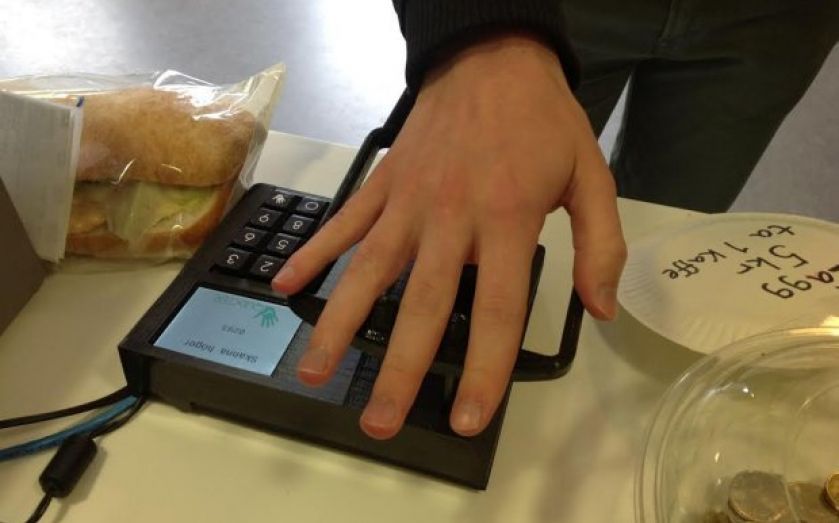 The rise of smartphones, cryptocurrencies and a host of other technologies has brought a vast amount of innovation to the world of payment systems.
However, a new product invented by Swedish engineer Fredrik Leifland, has made quite the splash at London's PayExpo conference.
Leifland's device turns the customers hand into a physical basis for payment. Forget contactless payments, Quixter uses a biometric identifier for payments.
The pattern of veins inside the users palm, is transformed into one of the most unique payment technologies seen yet.
Quixter has made such a good impression that it was one of four contenders for PayExpo's Payments Dragons' Den. The competition was for what is the most exciting innovation in the payments' industry?
Sensors are used to read the configuration of blood vessels and correspond with the linked bank account. Sweden should prove an ideal home for Quixter, since the ratio of ATM's to Swedes stands at just three for every 10,000 people.
Leifland was inspired to create Quixter roughly two years ago while waiting in line to pay.
Quixter has already been tried by thousands of students at the Swedish University of Lund. It has become so popular among the 15 local cafes and retailers that many students don't even bother to bring their wallets with them anymore, says Leifland.
Leifland is so confident in the system, that he has said in the past there is "no way" to commit fraud. However, using Quixter is not quite as easy as putting ones palm on a reader. Users must type in the last four digits of their phone number before having their palm scanned.
Leifland is aware that some may be nervous about giving up some of their biological data. He says that biometric data is kept separately from financial data and that a lot of work is being put into to keeping the system safe.
Leifland's vision for product is by no means restricted to Sweden. He believes there is a large and growing demand for products that that take away the hassle of cash and cards from the retail experience.
It is indeed retail that Quixter is primarily targeting, however, there may yet be other applications for the product.
Uber app wins the heart of EU commissioner after taxi protests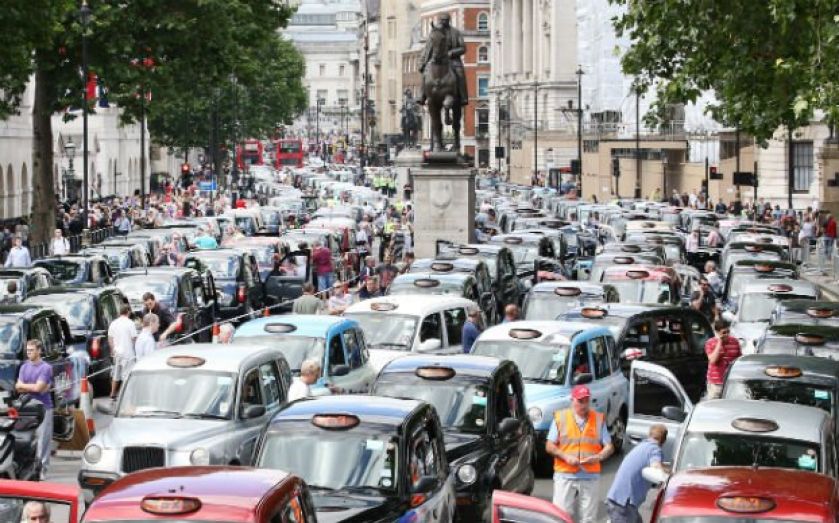 Smartphone app Uber has found a new champion in the form of EU digital affairs commissioner Neelie Kroes.
After protests against the San Francisco startup swept Europe yesterday, Kroes wrote "we cannot address these challenges by ignoring them, by going on strike, or by trying to ban these innovations out of existence."
"The disruptive force of technology is a good thing overall. It eliminates some jobs and it changes others", she added. On Wednesday, London saw 4,000 black cabs cause widespread disruption across the west-end.
Organised by the Licensed Taxi Drivers Association (LTDA) was primarily aimed at Transport for London (TfL) for their decision to grant Uber a private hire license.
The LTDA argued that Uber is not compliant with laws regarding taximeters. TfL has held the position that Uber's app does not constitute a taximeter, which can only be used by black cabs.
However, the protest seems to have massively backfired, with Uber reporting a colossal 850 per cent rise in the number of people who had downloaded the company's app, compared to a week earlier.
Uber drivers calculate the fare charged to passengers using an app with data about the time and distance of the journey traveled.
LTDA warned there could be further demonstrations in the future, with trade union Unite pledging support for the taxi drivers and saying it too would not rule out repeated protests. TfL has referred the matter to the high court.
It wasn't just London cabbies who used yesterday vent their fury at Uber. Up to 30,000 taxi drivers across Europe were involved. Drivers in Milan set up gazebos at taxi stands and handed out information about their grievances.
However, taxi drivers protests against Uber did not pass entirely without opposition. In Berlin, as striking taxi drivers made their way to the Olympic Stadium, they were greeted by activists from Students for Liberty (SFL) holding signs that read, "Taxi monopoly is so yesterday!".
The counter demonstration met with a belligerent response, with some taxi drivers allegedly throwing coins and snatching signs out of the activists' hands.
Frederik Roeder, SFL's vice president for communications told City A.M.: "The taxi industry should understand that they should cope with their new competitors by increasing their customer service and lowering their prices. The opposite happened: The Berlin Taxi Guild just recently raised the fixed rates by almost 7 percent. They ask for more protectionism and fight competition at courts".
The group argues that the taxi industry's business model is hopelessly out of date and needs to adapt to the 21st century instead of relying on regulation to keep out competitors.
"If this strategy would have been the Gold-standard of doing business in the past, we would still be driving around in horse carriages, light our homes with candles, and monks would still produce
each and every book," said Roeder.
Yesterday's demonstrations were the latest in a series of long running battles between Uber and the continent's established taxi industry. Uber has suffered from regulatory restrictions in France, Belgium and Germany.
Some Europeans hostility to the private hire company has had little impact investors, with a valuation of $17bn after securing $1.2bn of primary capital in a new round of funding last week.
Uber operates in more than 100 cities worldwide.
Mulberry share price drops as profits slump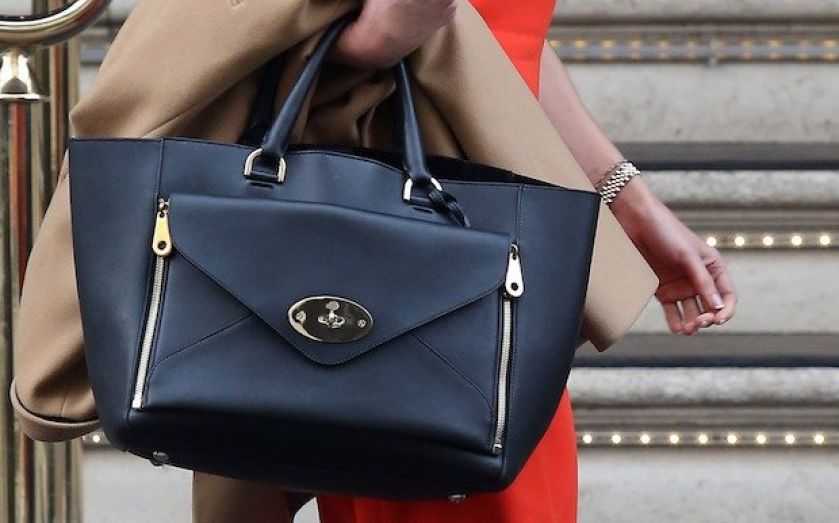 Luxury brand Mulberry has seen its share price drop one per cent on the back of news that the company suffered a massive drop in profit before tax of 45 per cent for the year ended 31 March.
The handbag maker has issued two profit warnings so far this year and lost its chief executive and creative director.
The company's retail sales were flat, while like-for-like retail sales fell a whopping 15 per cent in the last in the 10 weeks ended 7 June, with Mulberry forecasting a "double digit decline" in wholesale sales for the year.
The company attributed the poor results in part to the cost of opening new stores over the last couple of years.
"While the business faces a challenging year, I am confident that we can build on Mulberry's solid foundations and unique brand positioning in the luxury market to restore growth in the medium term", said Godfrey Davis, Mulberry executive chairman.
Battle of The City bands at Finance Rocks
The City descended on legendary music den The 100 Club last night for the second annual Finance Rocks fundraising gig. Four lively bands from the likes of BNY Mellon, Excelian Consulting and Bloomberg all battled it out in front of a panel of judges and a packed audience, but it was Credit Agricole's Trigger Fish that took the top spot in the end, donating the cash pot to Chance UK. Of the other bands, biggest commiserations went to BNY's drummer Al McMutrie who The Capitalist hears postponed his honeymoon to make the gig. His stellar performance of Seven Nation Army hopefully convinced his wife it was worth it.
---
Boris Johnson last night shared a stage with legendary band Soul II Soul at the inaugural London Music Awards at the Roundhouse in Camden.
The Mayor talked about his own lack of musical talent at primary school, before adding: "At a primary school in north London which I shared with a young Ed Miliband – although you'll never hear him admit it."
Run by the Mayor's Music Fund and supported by UK Music, the bash ended with a stellar performance from Soul II Soul. Boris did manage to prove his street cred though, by recounting lines from the Stones song Honky Tonk Woman.

Asian markets slide on global growth fears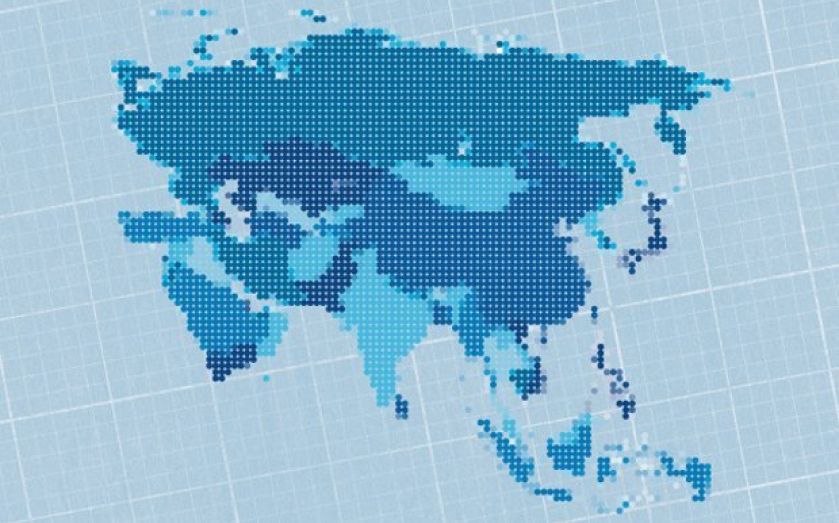 Asian markets are retreating as pessimism over lower global growth and violence in Iraq unnerved investors.
The World Bank recently cut its forecast for global growth from 3.2 per cent to 2.8 per cent, while some fear the Federal Reserve may hike interest rates sooner than expected.
The Kirkuk-Ceyhan oil pipeline also came under threat as groups with links to Al Qaeda took control the Iraqi city of Tikrit.
The Nikkei lead the decline falling by 0.8 per cent. The Shanghai Composite Index dipped 0.1 per cent after the People's Bank of China announced monetary policy would remain stable for the for the rest of the year.
The Topix fell after speculation the Bank of Japan will avoid a further expansion of stimulus at its next meeting, which starts today.
Australian markets also took a hit after data showed a decline of 4,800 jobs in May, way off expectations of a 10,000 increase. The jobless rate remained stable at 5.8 per cent.
Meanwhile, the New Zealand dollar climbed one per cent after the country's central bank raised interest rates. South Korea's Kospi was flat in the wake of the Bank of Korea's decision to hold interest rates at 2.5 per cent for the thirteenth month in a row.
Nextcoin lands major endorsement at London's PayExpo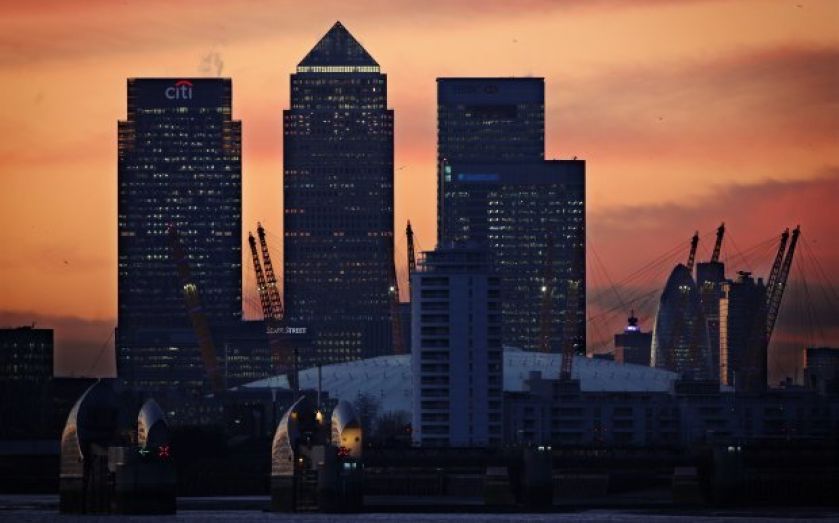 Nextcoin (NXT), the world's third largest cryptocurrency, has received a welcome endorsement from one of the biggest digital currency payment platforms – GoCoin.
Speaking at the PayExpo conference in London, co-founder of Cointropolis John Manglaviti, announced that merchants will be able to integrate NXT via the GoCoin plugin into shopping carts such as PrestaShop, Opencart, ZenCart and many more.
Founded by Steve Beauregard, GoCoin is a digital currency gateway that offers businesses the ability to accept cryptocurrencies. The deal, which had been in the works for five months, is another feather in the cap of the fast rising digital currency.
Speaking in front of a packed audience, Manglavati highlighted some the features that have given NXT so much attention. One such benefit is in the area of money transfer services.
If someone in New York wanted to send $300 to a relative in Greece, traditional money transfer services could charge a fee of $27 or nine per cent. The same transfer using NXT would charge just $0.08.
NXT brands itself as more than just a cryptocurrency but rather as integrated provider of a host of other services. The NXT wallet also includes an asset exchange as well as a built in news feed monitoring the world of digital currencies. Smart contracts and crowdfunding are also areas where NXT hopes to see expansion.
Manglaviti believes NXT has massive potential for growth, in part thanks to the rising costs associated with Bitcoin mining and the relative ease with which ordinary people can support the NXT's network.
A key appeal of the second generation cryptocurrency is how easy it is to use. NXT's backers hope to make transactions as easy as sending an email. However, a striking point of differentiation between NXT and other cryptocurrencies, is perhaps its advocates support for cooperating with the existing financial industry.
Manglaviti doesn't buy the thesis that cryptocurrencies are set to bring forth a revolution in finance that will sweep away the status quo of large banks both private and public.
Instead, NXT seeks out regulators and bankers in order to explain how it works and what value it can add. Furthermore, one of the strengths of NXT, as compared to some other digital currencies, is that it has team of profesional developers and is not confined to those who pursue it as a hobby.
With a market cap of $82m NXT has certainly grabbed the attention of the cryptoworld. However, NXT is setting no limit on its ambitions and is hoping to one day overtake the world's number one digital currency Bitcoin. "I'll just say this, we're not happy with third", said Manglaviti.
London's Uber app taxi protests: Here's what you need to know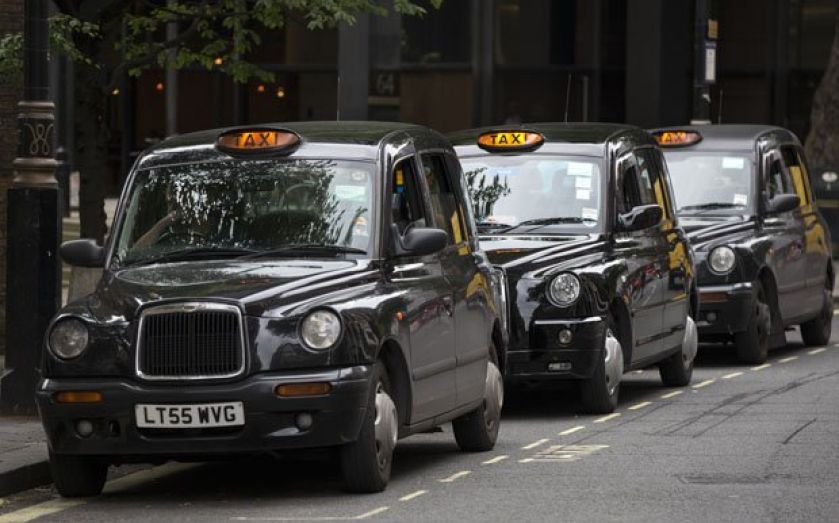 Thousands of London's iconic black cabs are today staging a mass protest against innovative taxi app service Uber.
Uber customers can hail a ride using their smartphone, which will show them the nearest vehicle available.
Organised by the Licensed Taxi Drivers Association (LTDA), the protest could wreak traffic chaos across large swathes of the capital. Up to 12,000 drivers will be taking part in the protest, both in London and across Europe.
Kicking off at 2pm, areas that will be most heavily hit by the protest include Trafalgar Square, Parliament Square and Whitehall.
Taxi drivers in Milan, Barcelona, Berlin, Paris and a host of other cities are joining London's black cabs in their denunciation of the four-year-old San Francisco startup.
Taking a rather different approach from London cabbies, drivers in Milan will not be staging a march or disrupt traffic, but will instead set up gazebos at taxi stands and provide the public with information about their grievances.
According to rival app Kabee, the demonstration could cost the capital up to £125m. Kabee reached the £125m by using data already collected by the Centre for Economics and Business Research.
Uber drivers calculate the fare charged to passengers using an app with data about the time and distance of the journey travelled. LTDA's protest is primarily aimed at Transport for London (TfL) for their decision to grant Uber a private hire license.
The LTDA argues that Uber is not compliant with laws regarding taximeters. TfL has held the position that Uber's app does not constitute a taximeter, which can only be used by black cabs.
"We feel that Transport for London has failed Londoners by allowing Uber to operate outside the law", said Steve McNamara, general secretary of the LTDA.
The union said it will fly a "Cabbies against Boris" banner during the protest.
McNamara's sentiments were echoed by Rail, Maritime and Transport Union general secretary Mike Cash: "The attack on the professional licensed taxi trade by a combination of Mayor Boris Johnson and wealthy global corporations seeking to maximise profits is nothing short of a scandal".
However, the action has been condemned in many quarters as a stand against innovation and consumer choice.
"The cab drivers protesting this week will not be able to prevent technological innovation any more than the machine-breakers of the nineteenth century could stop the spread of the power loom", said Simon Walker, director general of the Institute of Directors.
The Metropolitan police have warned cab drivers they could face arrest if they cause disruption beyond the specified protest sites. TfL recently referred the dispute to the High Court.
Today's protests are the latest in a long string of hostile responses Uber has received from the established taxi industry throughout Europe.
France
After a strong lobbying effort by French taxi unions, Uber was subjected to the so-called "15-minute" law, which requires taxi apps to wait 15 minutes after customers place a booking to pick them up.
However, this has not been enough to appease the militant taxi unions of Paris. The French capital's taxi groups have since been lobbying for a doubling of the regulation to a "30-minute" rule.
Belgium
In April, a Belgium court ruling found Uber's operations illegal and threatened €10,000 fines for every ride. The ruling came after a series of protests by Brussels' minister for public works and transport minister, Brigitte Grouwels, along with several taxi companies who had accused Uber of violating regulations.
Germany
Berlin was quick to follow Brussels' example, serving the San Francisco-based company with an injunction for supposedly hurting competition. The injunction was brought forward by none other than Richard Leipold, a taxi operator and chairman of the city's taxi association.
Despite the wave of hostility from the established taxi industry, Uber remains highly popular among investors, reaching valuation of $17bn after securing $1.2bn of primary capital in a new round of funding last week.
Betfair strategy pays out with record profits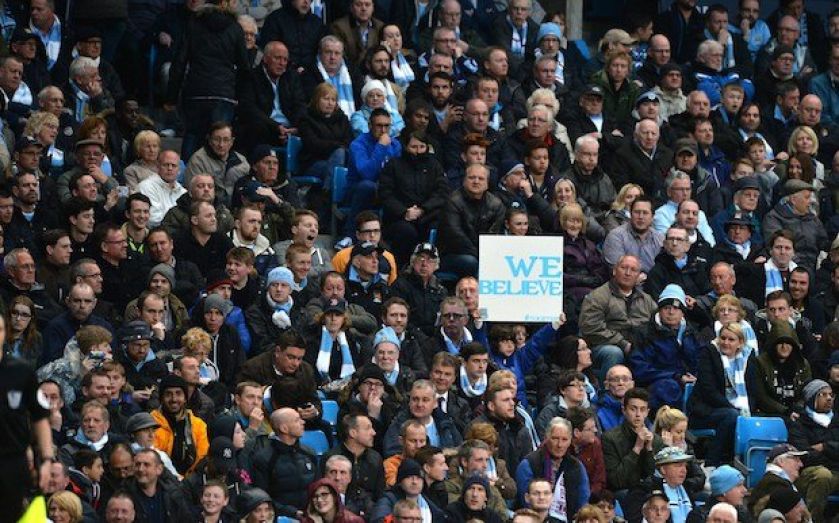 Online gaming company Betfair has seen its profits before tax jump a massive 61 per cent to £61.1m for the year ended 30 April 2014.
Mobile revenue rose by 70 per cent representing 64 per cent of Sportsbook revenues in the fourth quarter.
The company was especially pleased with the performance of new products such as Cash Out and Price Rush, which it says are changing the ways customers bet.
Cash Out allows Betfair customers to lock in profits before the conclusion of an event and has been used over 30m times.
Price Rush on the other hand, is Betfair's first step to integrating its exchange and Sportsbook. A focus on efficiency has given the company room to raie marketing and technology investment to approximately £200m.
Breon Corcoran, Betfair's chief executive officer, said: Our strong trading has continued into the new financial year and we look forward to building on this positive momentum during the World Cup that kicks off tomorrow and which will be an excellent showcase for our market leading products
Asian markets weigh World Bank global growth forecast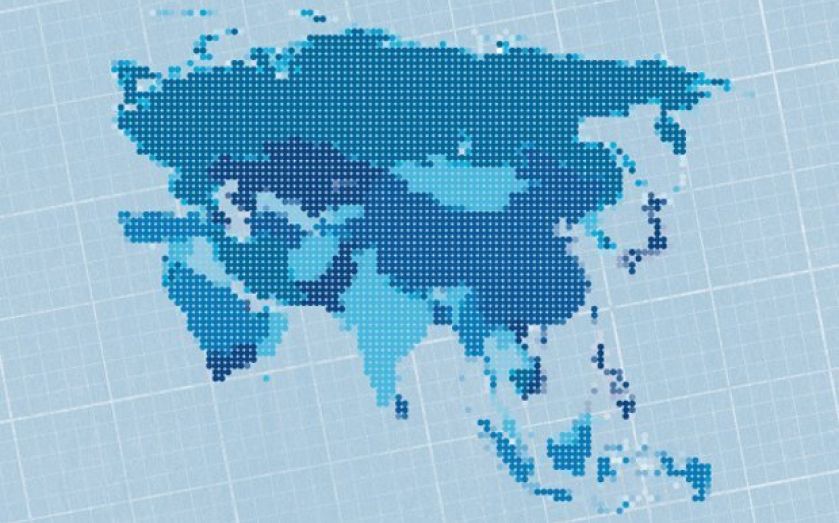 Asian markets have swung between gains and losses after a mediocre performance on Wall Street. However, the Dow Jones managed to scrape its fourth record high.
Activity is relatively subdued as summer begins, with the World Cup set to start on Thursday.
The cut in the World Bank's global growth forecast from 3.2 per cent to 2.8 per cent also had an impact on sentiment. Fears over China's growth rate and unrest in Ukraine has weighed on confidence.
The Nikkei is up 0.2 per cent on the back of an announcement from the country's largest public pension fund that it will boost stock and overseas bond investments. However, a business outlook survey pointed to a sharp drop in output this quarter.
Japanese firms still expect demand to recover in the second half of the year. The headline index dropped from +12.7 to -14.6, weaker than firms' own forecast of -9.8.
The Shanghai Composite Index slipped 0.2 per cent as the yuan traded close to a one-month high against the dollar. South Korea's Kospi was flat after the country reported a fall in the unemployment rate in May.
Australian markets took a hit despite a survey showing rising consumer confidence in June.
Bitcoin receives red carpet welcome in the Isle of Man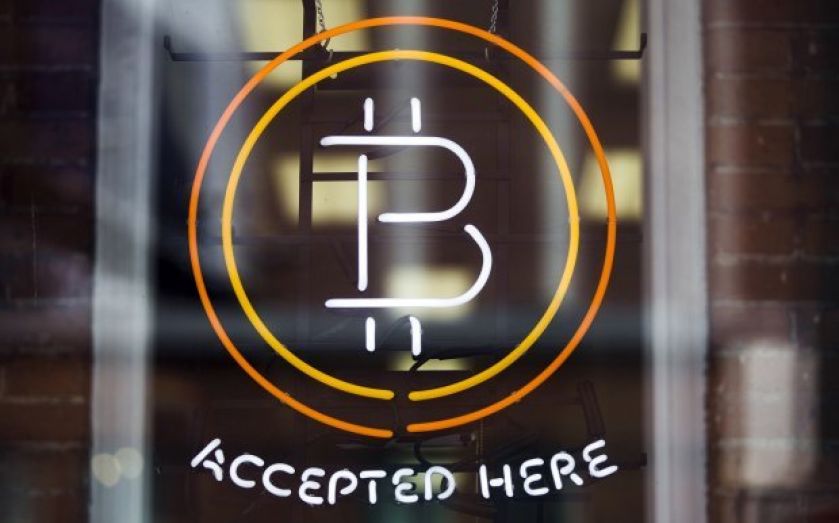 Digital currencies have received a ringing endorsement from the government of the Isle of Man.
The crown dependency has announced it will be taking specific measures to protect businesses and customers utilising digital currencies, such as Bitcoin.
"Our stance is intended to welcome those who can meet the necessary standards while also preserving the Island's good reputation as a financial centre", said director of E-Business Development, Peter Green.
The government has instructed departments and statutory bodies to ensure there is a regime that promotes business opportunities but also adheres to anti-money laundering requirements.
Thanks to the fast changing nature of the world of cryptocurrencies, market changes will be kept under review.
The minister for Economic Development, John Shimmin MHK commented: "The Isle of Man is synonymous not only with innovation, but for a regulatory environment that is both effective and pragmatic."
Shimmin believes the move will bolster the island's status as a business friendly jurisdiction. "We will work with the business community in the coming months to ensure that a proportionate and appropriate regime is implemented that meets international standards", he added.
However, the Isle of Man is clear that it does not intend to regulate digital currencies as such, rather it is making sure that digital currency businesses are subject to the same money laundering legislation as everyone else.
To the relief of Bitcoin fans, the government has decided not to introduce a full regulatory regime. The government's press release said such a regime would be costly and would quickly be made redundant by the rapid innovation taking place in the sector.
Furthermore, because the Isle of Man is in a customs union with the UK, activities related to the mining and exchanging of cryptocurrency will not be subject to VAT.
In the FAQ part of the press release, the government cites the benefits of accepting digital currency businesses, including jobs and income to the island, as well as creating enhanced career opportunities.
The Isle of Man's relatively liberal stance toward cryptocurrencies stands in marked contrast to the more draconian attitude taken by Chinese and US authorities.