Premiership rugby top four decided with season set for drab final round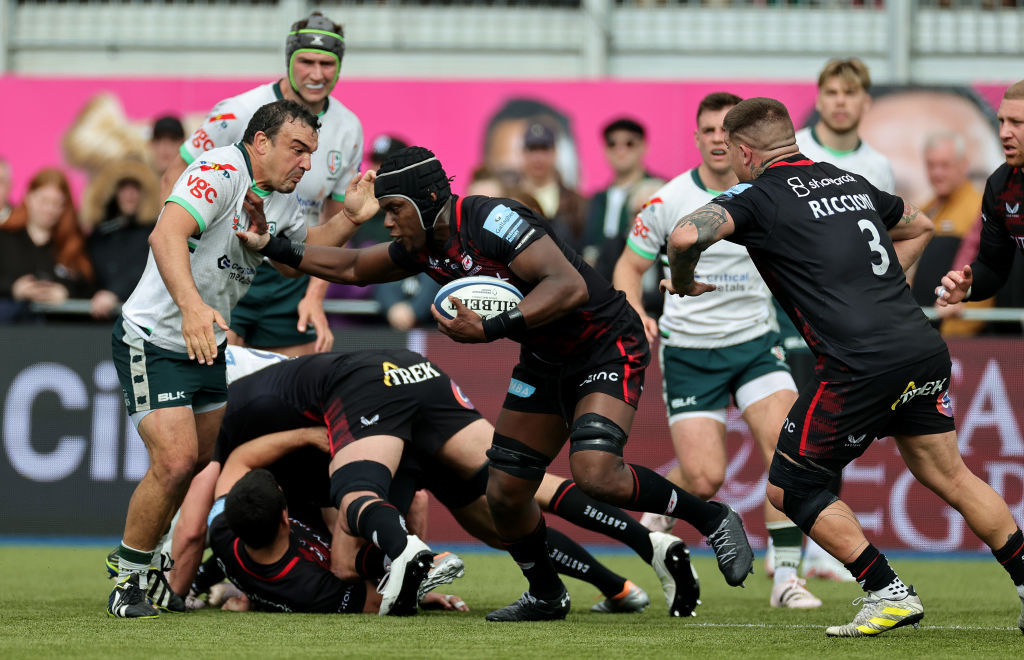 It is a shame that in a Premiership rugby season praised so highly for its competitiveness and unpredictability that no matter any result in the final round of fixtures, in a fortnight's time, we already know the top four, who plays who and where they play.
Saracens' 45-21 demolition of London Irish ended the Brentford club's slim chances of climbing from fifth and into the top four before the end of the season.
As a result of yesterday's fixture, Saracens have earned themselves a semi-final at home to Northampton Saints on the weekend of 13 May while fellow home semi-finalists Sale Sharks will play hosts to defending champions Leicester Tigers.
Premiership top four decided
The only way Leicester and Northampton can switch places is if the current title holders lose by over 60 points at home to a Harlequins side with nothing to play for.
With relegation currently banished in the Premiership, the final weekend of fixtures has lost two of its three jeopardy discussions – the lack of a top four race and no relegation means just the battle to qualify for the top flight European Champions Cup remains.
So how, on the same day Charles III is crowned at Westminster Abbey, do teams persuade fans to attend, tune in and remain remotely interested in the rugby when there's so little to play for?
Premiership Rugby would have wanted this season to go the distance but when fixtures have no tangible meaning, it's difficult to fire up fan bases.
But among the damp cloud of the regular season now being almost redundant, Saracens managed to show their class in dismantling a strong Irish side and confirming their status as league leaders.
Prop Eroni Mawi scored a brace for the hosts yesterday in north London while hooker Theo Dan and backs Sean Maitland and Alex Goode bagged five-pointers.
Irish captain Matt Rogerson and hooker Mike Willemse were the only points of resistance for the away side.
Having secured Champions Cup rugby for the first time in a decade last season, Irish have now demonstrated their model and style was not a flash in the pan. Their rise over the last three seasons has been admirable and there's no doubt they'll hope to make that final step to the play-offs next season.
For now, though, the season is all but over. It has been a competitive season and one of many ebbs and flows.
One of Saracens, Sale Sharks, Leicester Tigers or Northampton Saints will become the champions of England next month, and Premiership chiefs will hope that the league has left its magnum opus for then.