Pellegrini: City can make history and defeat Barca without Toure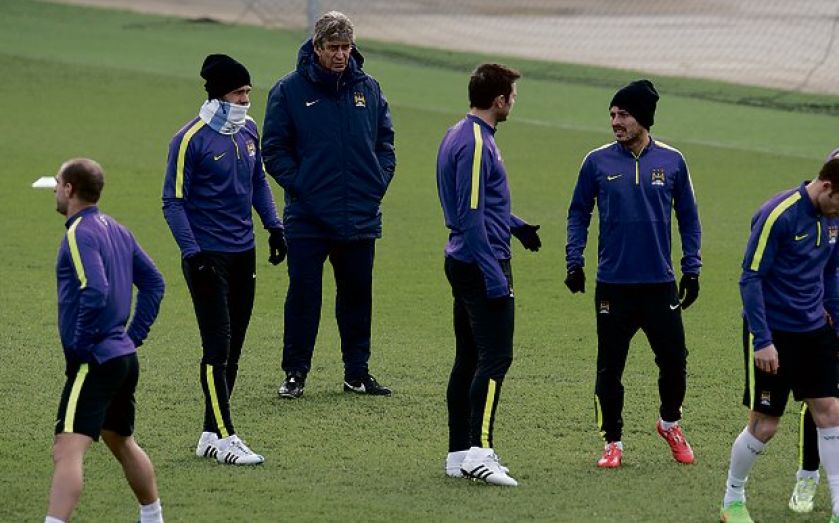 MANCHESTER City manager Manuel Pellegrini insists his reinvigorated team can upset the odds and beat Barcelona in the Champions League tonight despite the absence of inspirational midfielder Yaya Toure.
City have suffered without Toure, failing to win five of six games while he was on Africa Cup of Nations duty last month. They scored just nine times in that spell, yet have netted 14 in the last four Premier League in which he has played.
England's champions have endured a more difficult winter than Barca, who were on an 11-match winning streak until Saturday's surprise home defeat to Malaga.
But City have shown signs of recovery – a 5-0 thrashing of Newcastle at the weekend completed their first successive league wins of 2015 – and even the suspension of Toure, who also missed the crucial final two group stage wins over Bayern Munich and Roma, has not dented Pellegrini's conviction that they can reach the quarter-finals for the first time.
"About Yaya, I always have the same answer," he said. "I always prefer to play with Yaya, he is a very important player and I think we play better with Yaya. But we can play without Yaya also, because we played without him against Roma and Bayern Munich, and I think we have a good squad to replace him."
City are aiming to improve on last year's campaign when they face Barca at the Etihad Stadium, having lost to the Catalan side 4-1 on aggregate at the same stage 12 months ago. Red cards in both games hampered their chances, while Pellegrini believes they are in better physical shape this time due to a less strenuous workload.
"I think that last year was different to this year. We arrived at this stage of the Champions League after playing 19 games in two months, and I don't think it was our best moment," he added. "But I hope this year we will do it after not playing so many games. I think that our team is in a good moment, although we also recognise we are going to be playing against a very strong team."
Midfielder Samir Nasri, who has been knocked out by Barca three times at City and previous club Arsenal, echoed his manager's belief and vowed not to give their opponents as much respect this time.
"We respected them too much last year," said the Frenchman. "We were not experienced enough to compete with a club like this, they know how to win the Champions League. It was too much of a big game for us but now we are not going to be scared."
Barcelona could start with the fearsome attacking trident of Lionel Messi, who has 14 goals since the turn of the year, Brazil's World Cup star Neymar and former Liverpool marksman Luis Suarez. Nasri holds Messi in special regard but insists City's own Argentinian Sergio Aguero, who has three goals in his last two games, is as good as the other two.
"Messi and Cristiano Ronaldo, they play on a different galaxy," Nasri added. "The rest, Suarez and Neymar are the same level as Sergio."
Pellegrini has declared England midfielder James Milner fit to play, while £28m January signing Wilfried Bony is in contention for a Champions League debut. Barcelona have no significant injury concerns.
THE SCOUT
Barcelona
■ Aiming to reach Champions League last eight for ninth successive year
■ Lost their first away fixture in group stage 3-2 at Paris Saint-Germain but won next two against Ajax and APOEL
■ Have won 13 of 16 games since last European match, including an 11-game winning run which ended with shock home loss to Malaga at weekend
■ Lionel Messi has scored eight in six Champions League games this season and 26 in 24 in the Spanish top-flight. He has netted 14 times already in 2015