Moeen Ali added to England's Ashes squad 21 months after retiring from Test cricket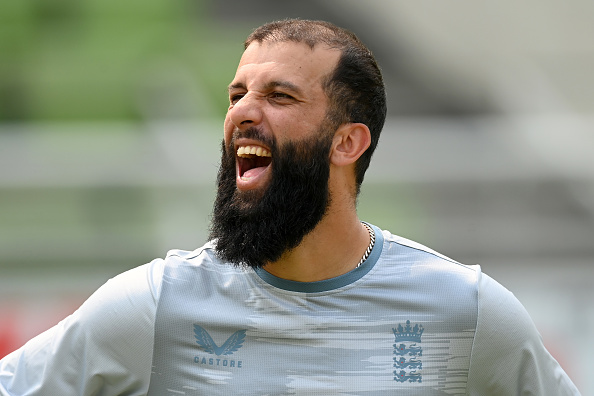 Moeen Ali has been added to England's Ashes squad as they prepare to take on Australia in the opening Test next Friday.
Moeen retired from Test cricket in September 2021 but has accepted a recall due to an injury to spinner Jack Leach.
The 35-year-old will come into a side on an impressive record of 11 wins in 13 Test matches under captain Ben Stokes and head coach Brendon McCullum.
"We reached out to Mo (Moeen Ali) early this week about returning to Test cricket," said Rob Key, England men's managing director.
"Having had a couple of days to reflect, Mo is excited to join the squad and play Test cricket again. His vast experience, along with his all-round ability, will benefit our Ashes campaign.
"We wish Mo and the rest of the squad well for the Ashes campaign."
England got their summer off to a fine start with a 10-wicket win over Ireland at Lord's but Leach became the latest player to have issues with his lower back.
Jofra Archer will also miss the Ashes with injury and there remains some concern over Stokes' ability to bowl.
Moeen has been known to be explosive with the bat – albeit his averages aren't the best against Australia – and is handy with the ball. He has not played a first class match since the end of Summer 2021.
Australia complete their Ashes preparations with a match against India in the World Test Championship final, which begins today at the Oval.