London brawling: Why the city has become a combat sports capital again
Wrestling and MMA have followed boxing in staging huge shows in London this summer, cementing the city's reputation as a leading destination for combat sports' biggest events.
An earthquake hit the world of professional wrestling earlier this month and its epicentre was London.
All Elite Wrestling, formed to compete with the all-conquering World Wrestling Entertainment, released tickets for its first ever UK shows, at Wembley Stadium, and sold 60,000.
"All In London is becoming one of the greatest success stories in wrestling history," said AEW's CEO Tony Khan, also a key executive at Fulham Football Club.
"We wanted our debut in London to be epic in every way and we're already breaking records. This is all before announcing a single match."
What makes this success more remarkable is that AEW did not have a clear run at the London market; WWE will be running its own supershows here in July, its biggest in the UK for more than 30 years.
Veteran WWE performer and executive Paul Heyman placed these shows in context: "Fans have been clamouring for another major WWE premium live event in London since SummerSlam 1992.
"They are now getting that with WWE Money in The Bank from The O2 this July. Due to the overwhelming demand for tickets, we even saw the addition of SmackDown the night before – set to be broadcast live around the world from London for the very first time."
How boxing led the way for combat sports in London
In referencing SummerSlam 1992, Heyman evoked the last time that the eyes of the professional wrestling world were on London.
That event was part of a resurgence of combat sports running major stadiums that lasted for around a decade, starting with Frank Bruno trying to win a world title at Wembley Stadium in 1986.
This summer's shows, however, are part of the new wave of big fights in football stadiums that began when Eddie Hearn brought boxing to the new Wembley Stadium with the 2014 rematch between Carl Froch and George Groves.
What seemed like a crazed gamble, given Froch's previous struggles in drawing outside Nottingham, proved a roaring success, with more than 80,000 watching the veteran knock out the young pretender.
Hearn would build on this success, with Anthony Joshua's reign as heavyweight champion being defined by his repeated appearances in front of gigantic crowds across London.
Ironically, the reason why boxing surged ahead in the booking of blockbuster live events was that it better monetises its British television audience by persuading bars and households to buy fights on Sky or BT's sports box office channels.
This means that promoters don't have to worry that whatever they gain from a larger attendance here would be more than lost in fewer Americans paying to watch the fights on television.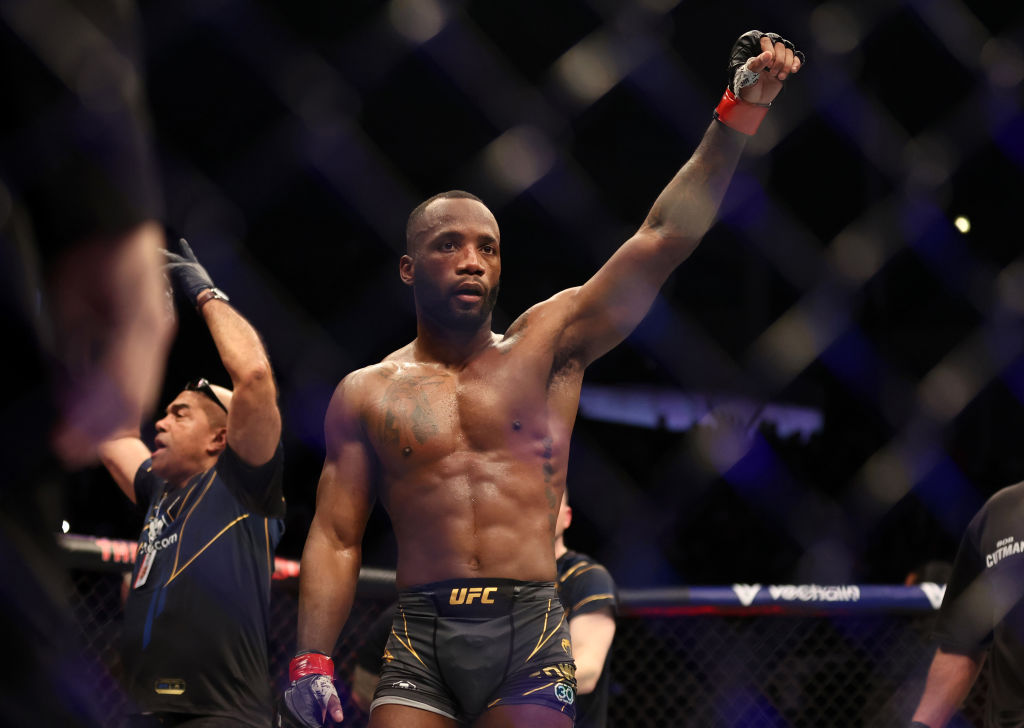 That concern about US viewers is why until March, when Leon Edwards successfully defended his welterweight title, the Ultimate Fighting Championship had not held a single title fight in London since 2007 despite the quick sell-outs and large gates they frequently secured at The O2.
But with premium live events increasingly being made available as part of streaming services, promotions are no longer so bound to American schedules.
"The world has changed. The way fans choose to consume their content has changed," Heyman added. "Now it is easier than ever for anyone to watch their favourite WWE superstars in a marquee match on a marquee show, totally live, no matter the time zone."
It is speculated that AEW's London debut might be broadcast on their American broadcast partner Warner Bros Discovery's MAX streaming service, with a more traditional pay-per-view event being broadcast from America the following week.
Likewise, the UFC is coming back to London after only four months away, for an event that will be shown in America on ESPN+.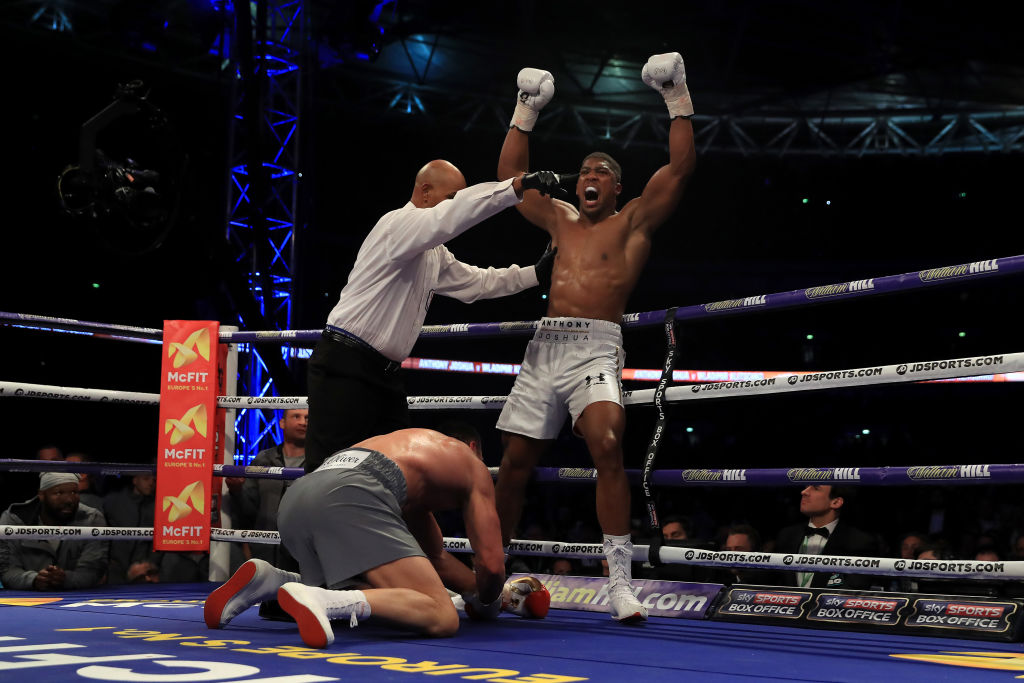 Why UFC and WWE prefer arenas to Wembley Stadium
Given UFC and WWE can so easily sell out The O2, it is natural to ask why they do not try to run one of the many larger venues in the city.
A key reason is that these promotions, which are in the process of merging, look to have either venues or local governments pay them for bringing a major show to the area.
WWE successfully ran a huge stadium show in Cardiff last year, which secured a subsidy from the Welsh government as part of its National Events Strategy.
Although Wales said the event generated £22m for its economy, it's difficult to envisage London following that path, given how packed its events calendar already is.
And that left the field open to the upstart – much to their own performers' surprise.
"I thought they had gotten it confused with Wembley Arena, which in its own right has hosted great professional wrestling shows," said British star Jamie Hayter, AEW's women's champion. "But nope, it's the stadium. I was gobsmacked. I was elated. I was nervous."
British promoter Andy Quildan, who helped train Hayter and whose Revolution Pro Wrestling promotion regularly runs shows in London, is hoping to capitalise by running his biggest ever show at the Copper Box Arena.
"I think it's a unique opportunity because you're going to have thousands and thousands of wrestling fans in town," he said.
"I feel that it's only right that we contribute to this celebration of professional wrestling. So, we're going to bring in a big show on the Saturday night that's going to feature stars from around the world as we lean into the relationships we have with our partners from around the globe."
The efforts of Quildan and other local promoters promises that British fans will finally get the type of weekend-long fringe festival of wrestling that is an annual occurrence in America.
As a veteran of that local scene, Hayter is struggling to comprehend the size of the crowd that will be gathered for what Khan described as a "homecoming" for her and other AEW talent from Britain.
"The last time I wrestled in the UK was in front of about 200 people, if that," she added. "The UK fans are known for how loud, proud, and electric they make any arena. So that's going to be an experience."
The unique energy that comes from British fans is also cited by Heyman: "There's a certain level of prestige, of cachet, in the phrase 'Live from London'. WWE has always been very aware of that.
"London is not only a key market when it comes to the corporate side of business. Something very special happens when WWE comes to the UK."
Between Money In The Bank and All In London, professional wrestling is doing its bit to ensure London punches above its weight once again as one of the premier hosts of combat sports in the world.
WWE returns to London this July, for more information visit https://www.theo2.co.uk/events/detail/wwe-money-in-the-bank.
AEW debuts in London this August, for more information visit https://www.wembleystadium.com/events/2023/AEW-All-In-London-at-Wembley-Stadium