Legends Tour offering amateur golfers chance to live the life of a jet-setting pro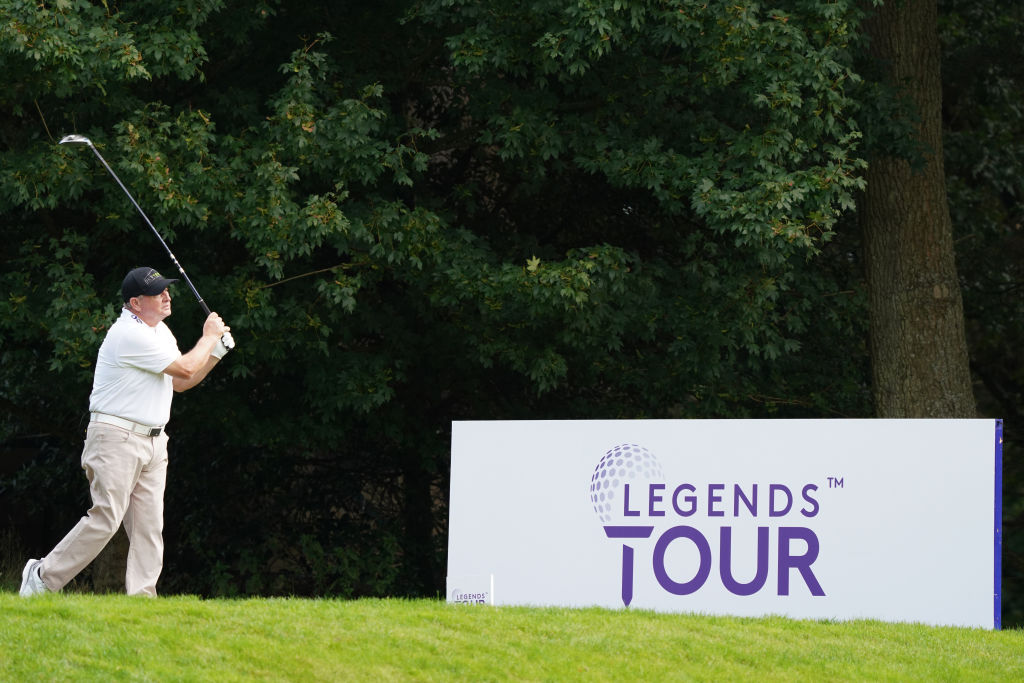 If you have ever day-dreamed at your desk of living the life of a professional golfer, then the Legends Tour has just the package for you.
Travel to the Jersey Legends tournament by private jet, rub shoulders in the locker room with greats such as Ian Woosnam, and tee it up against them in a competition played in front of Sky Sports TV cameras – it's a golfing experience like no other.
You can also mine the golf pros for tips, enjoy private dinners and exclusive Q&A sessions with leading senior players, and bring a group of friends along for the five days. 
This is not a trip for those on a budget, however, as the package costs £12,500 per person.
The Jersey Legends takes place this week at La Moye Golf Club, which has previously hosted DP World Tour tournaments, and is the latest event on the European senior golf circuit, now known as the Legends Tour.
The week begins on Wednesday 7 June with a flight from London to Jersey by private jet alongside Legends Tour chairman and Staysure insurance founder Ryan Howsam.
On Thursday you can play a practice round as part of the Championship Pro-Am before enjoying a private dinner with some of the legends.
Friday and Saturday will see you compete against the golf pros over two rounds, with a prizegiving ceremony for the best amateur taking place on the 18th green in front of the TV cameras.
On Sunday you can unwind by watching the pros play their final round from the comfort of the hospitality area before hopping back in the private jet for a flight back to Farnborough.
This isn't the only chance to step inside the ropes with the pros on the Legends Tour, however.
Places are also available for the Irish Legends at Seapoint Golf Links on 22-25 June and the Staysure PGA Seniors Championship at Trump International Golf Links in Aberdeenshire on 23-27 August.
For more information visit https://www.legendstour.com/alliance