Italy can make mark on Rugby World Cup… or blow it all away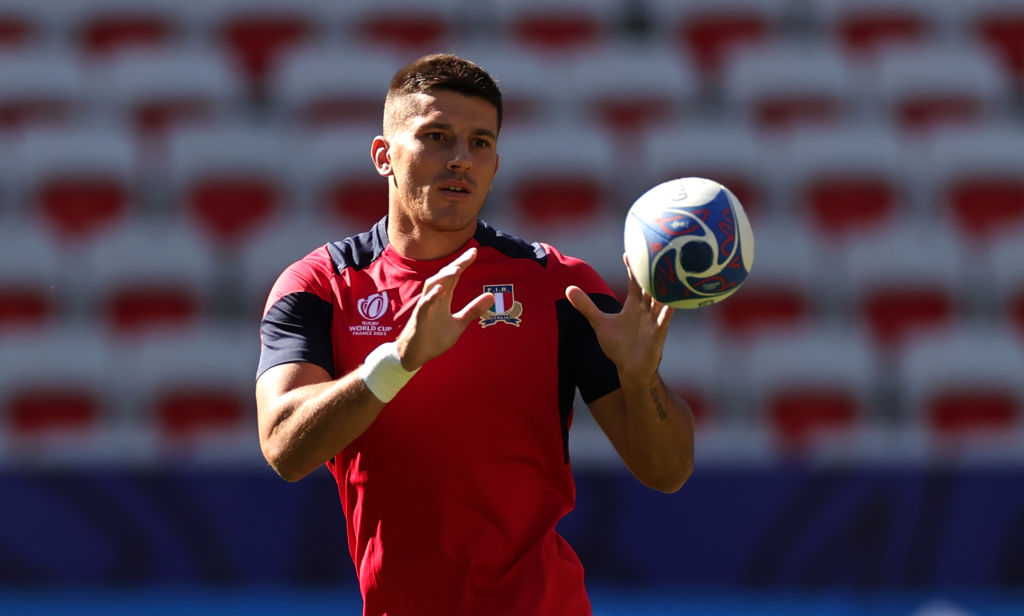 There's an awful lot on the line this afternoon in Nice when Italy take on Uruguay at the Rugby World Cup.
The Azzurri are the third highest ranked team in Pool B but could top the group today – temporarily, at least – depending on their result against a South American team who pushed France close last week.
Italy have seemingly been building and building for decades. First it was the job of a head coach to win something, anything, and then it became about developing a pathway. Then it was about depth, and now it is about hanging on to the top tier of European rugby.
Arise Azzurri?
Another third place finish would see the Italians nail down their spot at the 2027 Rugby World Cup, in Australia, but that can no longer be the immediate goal.
For a number of years now Georgia have been knocking on the door of the Six Nations. And while there seems to be a reluctance from the ringfenced pinnacle of European rugby, Italy included, to admit new nations there does appear to be a shift from many others about the potential involvement of Los Lelos.
Italy may be saved by their inclusion in Tier One of World Rugby's new global competition but that's not the point; the Azzurri will not want to be the black sheep of those teams, consistently on the end of loss after loss.
So tonight's match can be a huge symbol for Kiwi head coach Kieran Crowley, who is departing the side upon the conclusion of their World Cup, with Italy able to go ahead of both France and New Zealand after two games.
Granted this would not be a relative reflection of where Pool B sits given Italy's two opening matches will have been against the lowest ranked sides in their group, but it would be a moral victory nonetheless.
Uruguay can block Italy
In their way stand Uruguay, who last week proved that Tier Two sides can be incredible competitors when given the ability to perform.
Their dogged 27-12 loss to Les Bleus was not a shock in result, but one in performance.
There are very few easy games left in this World Cup, and none for Italy beyond today.
An unlikely qualification for the last eight ahead of the All Blacks or France would be one almighty shock, and one few, if any, are expecting.
But Italy at some point need to show demonstrable growth in the sport, and one win every couple of years in the Six Nations is no longer good enough.
They opened their World Cup account with an impressive win over lowly Namibia and can now put pressure on both New Zealand and France ahead of their clashes with the Azzurri.
This World Cup has already seen Fiji upset Australia while the last two tournaments saw Uruguay shock Fiji and Japan topple South Africa.
It's possible, then, that Italy could use a strong win tonight to launch them into battle and cause one of the great upsets in the World Cup.
But they could also become the victim of one if they do not fulfil their ability and put it to good use.
We have watched on for decades as Italy have struggled to adapt to the needs of being competitive at the highest level. But maybe it is time the Azzurri rise from their historical slump of results and become what many want them to be, and need them to be, to silence the naysayers.