How has Tim Sherwood got Tottenham winning more when they're playing worse?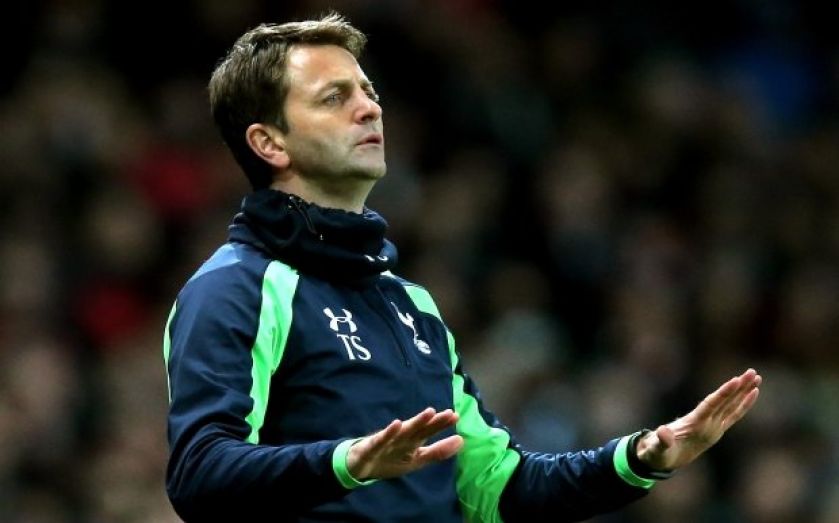 Tottenham manager Tim Sherwood may have divided opinion this week by publicly castigating his players but one thing about his fledgling tenure is undeniable: results have improved.
Spurs have taken 20 per cent more points per Premier League game since Sherwood replaced Andre Villas-Boas in December.
Even though Sherwood's greater emphasis on attack has seen the north Londoners concede more goals, that unwanted statistic is utterly outweighed by a monstrous 81 per cent rise in goals scored.
But there is a problem. Tottenham's players are on the whole actually playing worse than under Sherwood's predecessor, according to data from Kickdex.
And it's not just an isolated few who haven't thrived under the new boss. Goalkeeper Hugo Lloris has seen performance drop by 13 per cent, the club's defenders have also exhibited a major slump, while the midfield hasn't stayed in credit either.
Mercifully for Sherwood, his forward line appears to be flying. That 94 per cent increase, however, is entirely down to the reintroduction of a revitalised Emmanuel Adebayor in place of the flailing Roberto Soldado.
Without Adebayor, the numbers paint a grim picture for Spurs. Aside from whether dropping the Togolese cost Villas-Boas his job, it raises questions about how Tottenham might fare – and Sherwood's prospects of keeping his job – might fluctuate were Adebayor to miss much of the run-in.
Kickdex's Performance Index uses Opta statistics to calculate a numerical value for each player – like a share price – based on their Premier League player.