2014 World Cup: We'll go nuts for Brazil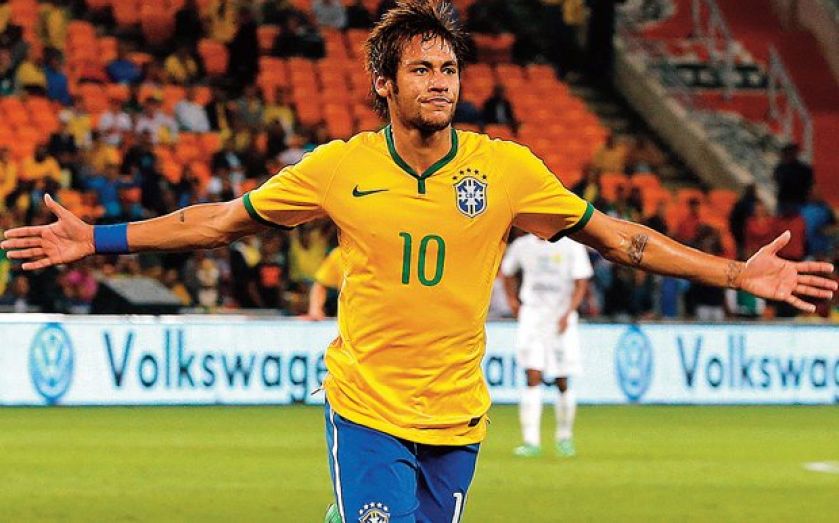 Call it a heady fusion of optimism and romanticism, or a toxic brew of wilful amnesia and false hope, but so many things about the prospect of this World Cup in Brazil make me impossibly excited.
The sun-kissed setting is certainly high on the list. England aside, it's the fantasy World Cup host. It may not be the historical birthplace of the game but it has long been its spiritual home, and there is something so fitting – so inherently satisfying – about a winning captain hoisting the Jules Rimet trophy amid a blizzard of tickertape in the Maracana.
Latin American World Cups seem to inhabit a special place in football folklore. Maradona's Hand of God; Carlos Alberto crowning that Brazilian team move; Gary Lineker, wrist support and all, winning the golden boot – some of the most vivid etchings on our collective consciousness seem to belong in scorching heat and ageing film reel; iconic moments and improbably small shorts, all shot through an Instagram filter.
Does that part of the world naturally enhance the game, or does it simply look better there? Last summer's Confederations Cup in Brazil proved a visual feast with latest favela superstar Neymar helping the hosts to overcome world and European champions Spain. It was an unqualified success in footballing terms (and, for those with an eye on the odds, perhaps a useful indication of the main contenders' qualities), despite off-field controversy over vast public spending on the World Cup.
Maybe the World Cup's appeal also lies in its scarcity. In a world of round-the-clock sport channels and wall-to-wall football coverage during the season, and the increasingly pervasive ability to access footage of anything, ever, on demand, there is something alluring, exotic even, about a tournament which comes round only once in four years.
And I can't deny it, I'm looking forward to England's campaign, despite – or more likely, because of – an uncharacteristically downbeat build-up consisting of an increasingly exasperated Roy Hodgson refusing to raise hopes of glory in Rio or anoint plucky Ross Barkley as the team's new saviour.
Maybe, just maybe, the nation has retreated too far into its pessimistic shell, mindful of the last two major tournaments, dreary Euro 2012 and the desolate 2010 World Cup. Maybe Hodgson's quiet men will sweep to the top of a trap-laden Group D on a wave of Raheem Sterling dribbles and bullocking Barkley surges.
Or maybe not. But I fancy World Cup fever will prove instantly contagious, with enticing clashes between Brazil and Croatia and Spain and Holland in the first two days. And, for all of this realism about England, I expect all it will take is one good win over Italy or Uruguay to flush out the latent belief that, phew, the last 48 years of international football have been a horrid dream and we are the guardians of the game after all. Ahem.