Football Comment: Moyes should be livid at United – it might just save his season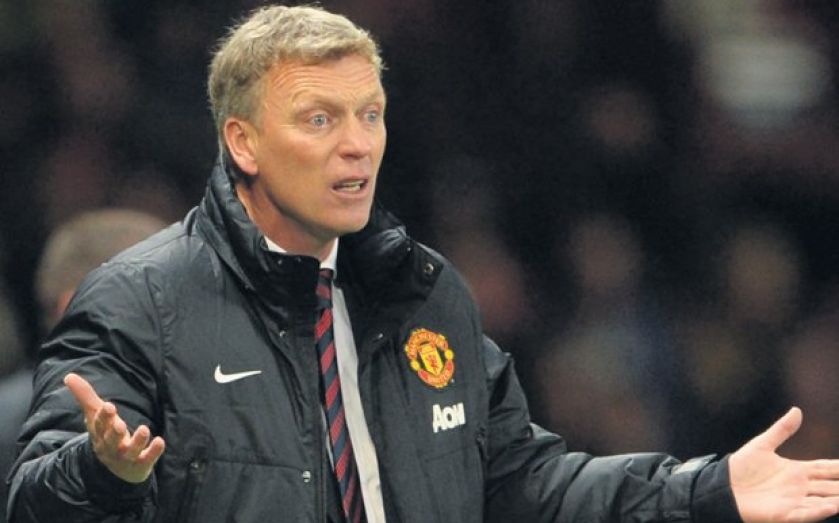 ONE week you're beating one of the Bundesliga's finest 5-0, the next you're losing at home to your old club. David Moyes must be as frustrated as anyone with Manchester United's violent inconsistency.
United under Moyes appeared to have turned a corner until Wednesday's defeat to Everton, and he has to take some of the blame for their erratic displays. He's tinkering too much and needs to settle his team down; if you get a good win, stick with them for three or four games.
I'm also uncomfortable with some of Moyes's interviews, in which he rarely fails to praise the club or the players. He almost seems in awe of the job and you can't afford to be when you're 12 points behind the leaders. If Everton were in the same position he'd be furious. Eventually at United he'll get really angry. The players are used to it from his predecessor and a return to that treatment might just be the difference.
United have been at pains to point out they have patience with Moyes, and I'm sure his job isn't in danger. He'll have to steer them to a top four finish by May, though, or the board will have a decision to make.
BRAVE
How Tottenham and Andre Villas-Boas would celebrate if they finished fourth. It would be a great achievement, although the reality is he will be under huge pressure if they end the season lower than fifth.
His problem is trying to rebuild a team in the world's most competitive major league while still keeping pace with improving rivals. He needs his new players to find form sooner rather than later, but I think he's a very, very good manager with progressive ideas. The board should be brave and stick with him.
Trevor Steven is a former England footballer who now works as a media commentator.