Football Comment: Judgement day looming for London bosses at both ends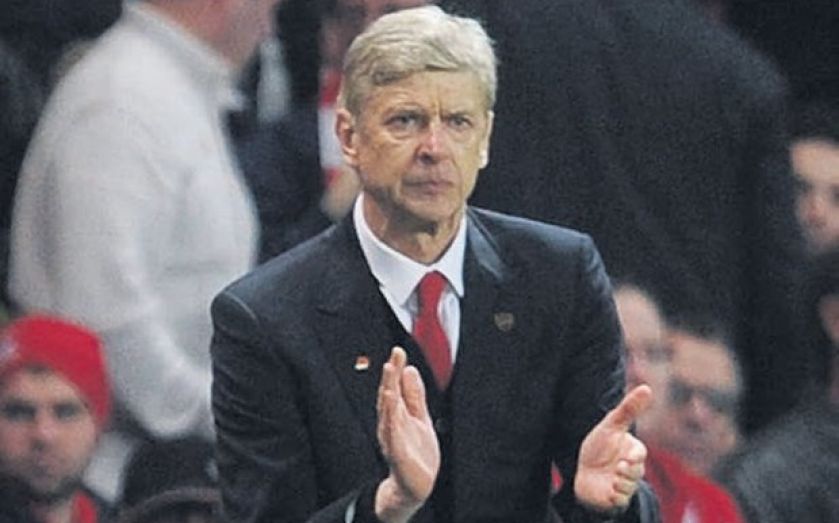 FOR TWO managers of London clubs the moment of truth is drawing near, and this week could have a decisive impact on their fortunes.
At Arsenal, Arsene Wenger is poised to discover just how realistic his side's trophy aspirations are in two testing away fixtures, at Borussia Dortmund tomorrow and Manchester United on Sunday.
Beating Liverpool on Saturday was a brilliant scalp. It not only sent them five points clear in the Premier League, it will also have hugely lifted morale following a cup defeat to Chelsea. Arsenal will be raring to go for their next game at a time when they need to most.
The Gunners weren't at their best against Liverpool, who failed to provide enough service to a potent forward pair of Daniel Sturridge and Luis Suarez. The Reds' inconsistency must be driving fans mad.
Brendan Rodgers tried to press high upfield while retaining a two-man strikeforce, but it left them short at the back. It seemed naive to me, Arsenal had more of a pattern to their play and it wore Liverpool down until Santi Cazorla scored a quality goal.
Wenger's men must now avoid getting stuffed in Germany by last season's Champions League runners-up, who beat them 2-1 in London last month. If they can take a point or more from that game then it can only lift confidence further for the second part of a massive week.
A few miles south, meanwhile, Fulham boss Martin Jol seems untroubled by thoughts of the sack despite seven defeats from 12 games so far this season.
They have had fewer shots this season than any other Premier League team. That tells you they are lacking dynamism and positivity and is the kind of statistic that can cost a manager his job.
Beaten by Manchester United on Saturday, this week they travel to Liverpool and I wouldn't be surprised if another defeat prompted Fulham to part with the Dutchman. He may get until the following weekend, when Fulham host Swansea, but a loss in that one would surely spell the end.
Finally, Jose Mourinho will be demanding an emphatic response when Chelsea host Schalke tomorrow. They were below par all over the pitch in the surprise defeat at Newcastle on Saturday and must be careful not to keep squandering momentum.
Trevor Steven is a former England footballer who has played at two World Cups and two European Championships. He now works as a media commmentator.