Five reasons why Chelsea's Premier League title is just the beginning for Jose Mourinho and co
Four seasons without a league title came to an end for Chelsea on Sunday; a 1-0 victory over Crystal Palace ensuring the Blues will wrap their hands around the Premier League trophy for the first time since 2010.
The detractors cry that Jose Mourinho's team has won thanks to an unattractive and attritional style of football, yet the Blues are the league's second-highest scorers and have sat atop of the competition for all but one week of the season. Chants of "boring, boring Chelsea" are unlikely to be heard above the sound of champagne corks popping at Stamford Bridge.
Instead, Chelsea's rivals should be less concerned with the Champions' tactics and get busy plotting a way to catch up with a team that has everything in place to not only repeat this season's success – but to keep improving upon it. Here's seven reasons why Chelsea's first Premier League title in five years could just be the beginning of a new trophy-winning machine.
1. Time's on their side
Look through the core of Chelsea's squad this season; Diego Costa, Eden Hazard, Oscar, Willian, Nemanja Matic, Cesc Fabregas, Cesar Azpilicueta, Branislav Ivanovic, Gary Cahill, John Terry, Branislav Ivanovic, Thibaut Courtois.
Spot the odd ones out? Terry and Ivanovic – the only two players on the wrong side of 30 – are also the only two to have won a league medal with the Blues before.
Finding a long-term replacement for Terry could well cause a future headache (a partnership of Kurt Zouma and Cahill has often looked shaky) yet Chelsea's future prospects are now fundamentally propelled by fresh legs rather than weighed down with ageing bones leftover from Mourinho's first reign.
2. The kids are alright
Not only is Chelsea's squad is ripe, but their youth academy is full of prodigious talent soon to be ready for picking.
Last week their under-18 squad won the FA Youth Cup for the second season in a row, and the fourth time in the last six years. The same team sits top of the U-18 Premier League table by 10 points. Meanwhile, the under-19 squad won the Uefa Youth League earlier this month.
On top of that, the club has an army of young players out on loan, such as Marco van Ginkel at Milan and Championship Player of the Year Patrick Bamford at Middlesbrough, who could either mature into first-team prospects or be sold elsewhere for profit.
3. FFP is not a problem
Speaking of profit, Chelsea are beginning to make money as they adjust their business model in order to meet Uefa's financial fair play (FFP) requirements which limits a club's losses.
Unlike Manchester City, who have been fined and restricted in the transfer market for failing to meet regulation, Chelsea have successfully evolved from the days of relying on Roman Abramovich's blank cheques to a more balanced business making big money on transfer sales.
4. And they're about to earn a lot more money…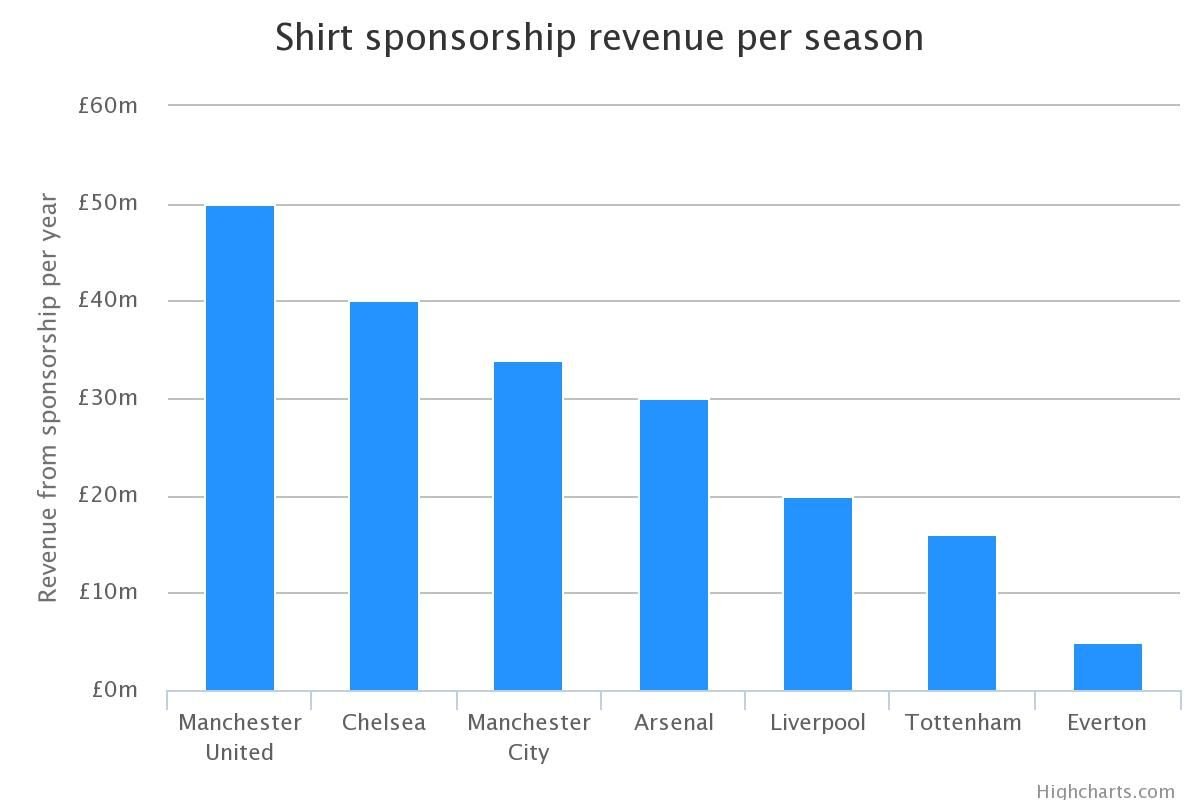 Chelsea's accounts will get a significant boost next season, from a £200m shirt sponsorship deal with Japanese firm Yokohama Rubber – the biggest commercial deal in the club's history and the second-biggest shirt sponsorship of all time.
The £40m-a-year they'll receive from Yokohama represents a big jump on the club's current £18m-a-year they receive from their current deal from Samsung. It not only propels them above rivals Arsenal, Liverpool, and Manchester City.
5. Eden Hazard
Ok, so this one really shouldn't need too much explanation. Recently crowned the PFA Premier League Player of the Year, Eden Hazard just keeps on getting better and better.
His latest award follows the Premier League's Young Player of the Year gong, which came two years after being named the best player in France's Ligue 1 – which itself was preceded by three consecutive seasons as that league's young player of the year. Just imagine what he's got planned next.
As was the case on Sunday, Hazard has so often proved to be the ace in Chelsea's deck – a powerful, punchy playmaker capable of swinging a game his team's way in one motion. At just 24-years-old, and improving all the time, the Belgian seems certain to become an even more devastating asset in the coming seasons.