First football, now padel: US investors take fight to Qatar for future of the racket sport
Heard the one about the historically European sports property turbo-charged by Middle Eastern sovereign wealth and now in the crosshairs of serial sports investors from the US? 
This isn't football, though, but padel, the fast-growing racket sport now at the centre of a tug of war between rival competitions backed by the Qatari owners of Paris Saint-Germain, the New York Yankees, world famous former tennis stars and the makers of Estrella Damm beer.
Like the battle for supremacy between the PGA Tour and Saudi-bankrolled LIV Golf, the story of padel offers a snapshot of forces shaping the sports industry in 2023. 
It also poses questions about whether multiple leagues – and, given the US craze for pickleball, sports – can co-exist or will ultimately eat each other.
Since springing out of Mexico in the 1970s, padel has mostly been an amateur pursuit played in Spanish-speaking countries, while its main professional circuit, the World Padel Tour, started as a marketing exercise for the Damm brewery in Barcelona.
That all changed a year ago when Qatar Sports Investments launched Premier Padel, a high-profile new global tour offering much higher prize money to top pros, many of whom were keen to break their exclusive contracts with the WPT and jump ship.
QSI, which has grown PSG from a €100m business to one valued at €4bn (£3.5bn) in a decade, had spotted the potential of padel, which was growing quickly in Europe, not least among the football fraternity, where Zinedine Zidane and Pep Guardiola are among its devotees.
Premier Padel began last year against a backdrop of legal wrangling between players and the WPT, but across the Atlantic other seasoned investors were drawing up their own plans to claim a piece of the sport.
US investors bet on Pro Padel League and A1 Padel
One of those is Pro Padel League, a new team-based competition with outfits from Canada and Mexico as well as the US, whose inaugural season will feature British No1 Tia Norton and run from May to June.
Investors in the seven franchises include the Maloof family, who have owned teams in the NBA and NHL, and former tennis world No2 Tommy Haas. Fellow ex-player Juan Martin del Potro, meanwhile, is an advisor to the Miami team.
"The professional sports league is a North American phenomenon," says co-founder Keith Stein. "It's probably more prevalent in the US than in any other part of the world, and padel lends itself to a league."
Business partner Marcos del Pilar says Pro Padel League is "an opportunity for big investors all over the world to be part of the next trend. If you put together the growth of padel worldwide with the franchise model which has proved to be very successful, we can start attracting investors and venture capital groups."
The other prominent US-based project in the sport is A1 Padel, which is backed by the Steinbrenner family, owners of baseball's New York Yankees. 
Launched as the American Padel Tour in 2020 but curtailed by the pandemic, it has rebranded and relaunched for 2023 with 19 events running from February to December in Africa and Europe as well as the US.
A1's strategy is to grow participation across America, thus ultimately creating more talent to play on its circuit in future.
"Everywhere I travel, I see padel courts being developed. You start to see the trend," says Ike Franco, chairman of Infinity Global, shareholder in the Yankees and, since last year, partner of A1 Padel. "This is going to surpass tennis very quickly."
US takes to padel clubs but pickleball 'sucking oxygen'
It's not just in the competitive arena where padel is seeing a flood of investment in the US. Last year, New York's first dedicated club, Padel Haus, opened its doors in Williamsburg, Brooklyn. 
The upmarket venue was set up by UBS banker-turned-restaurateur Santiago Gomez, who sold his award-winning eatery Cosme to set up the venture and has ambitions to spearhead its growth in America.
Membership costs close to $2,000 a year before court fees, but it has proved such a hit that Padel Haus has already signed a lease for a 24,000 sq ft warehouse in the Dumbo district to become its next club by this summer. More venues are planned.
"We have witnessed in just nine months the popularity of padel to New Yorkers, with waiting lists and a surge in demand to play this distinctive racket sport," said Gomez. "There is tremendous room for padel to grow across what is the largest sports market in the world."
Says A1 Padel partner Franco: "It's interesting to see how the sport has evolved in Europe. Really the juggernaut is when it takes off in the States. There are 30,000 courts in Europe. There's 100 in the US. My prediction is that there will be 5,000-10,000 minimum."
The US padel explosion faces a number of challenges, however, not least from pickleball, another sibling of tennis played on a smaller court which has attracted investment from sporting superstars Tom Brady and LeBron James.  
Franco believes padel has more enduring appeal than its rival and will ultimately usurp it. "To me pickleball is ping pong on steroids," he says. "Padel is a real sport; pickleball is a game."
Pro Padel boss Stein also argues that padel will prevail because it is "more high-octane, cooler, sexier" and has more appeal to spectators and broadcasters.
He warns that pickleball must not be allowed "to suck up all the oxygen in North America", but business partner Del Pilar is more diplomatic, seeing it as a potential gateway to padel's wider adoption: "Pickleball is opening up another opportunity for racket sports in the US to succeed."
Why likely Premier Padel-WPT merger is just the start
Another issue created by the US push is that padel has suddenly gone from having one pro circuit, the WPT, to four. That has already led to wrestling over top male players between the WPT and Premier Padel, and further tours only further muddy the waters.
For players, an influx of investment in the sport and increased earning opportunities are naturally welcome, but the trade-off is a fragmented ecosystem which makes it difficult to have a joined-up ranking system – or even remember where you're playing next week, says Norton.
"At the moment there are lots of different group chats of players basically complaining about what's happening," the British No1 says.
"At the end of the day, we want the ease of being able to say 'OK, we're playing this tournament' instead of having to look at separate calendars. We don't want to worry about the politics and all that malarkey.
"I think it should be done like tennis – all the tournaments they play go towards one world ranking. I'm hoping in the end it'll settle down to be, maybe not one circuit, but a couple instead of, like, five at the moment."
There seems to be broad consensus that the current landscape is unsustainable, and a potential merger between Premier Padel and the WPT could be the first major streamlining step, with the warring parties confirming talks in January.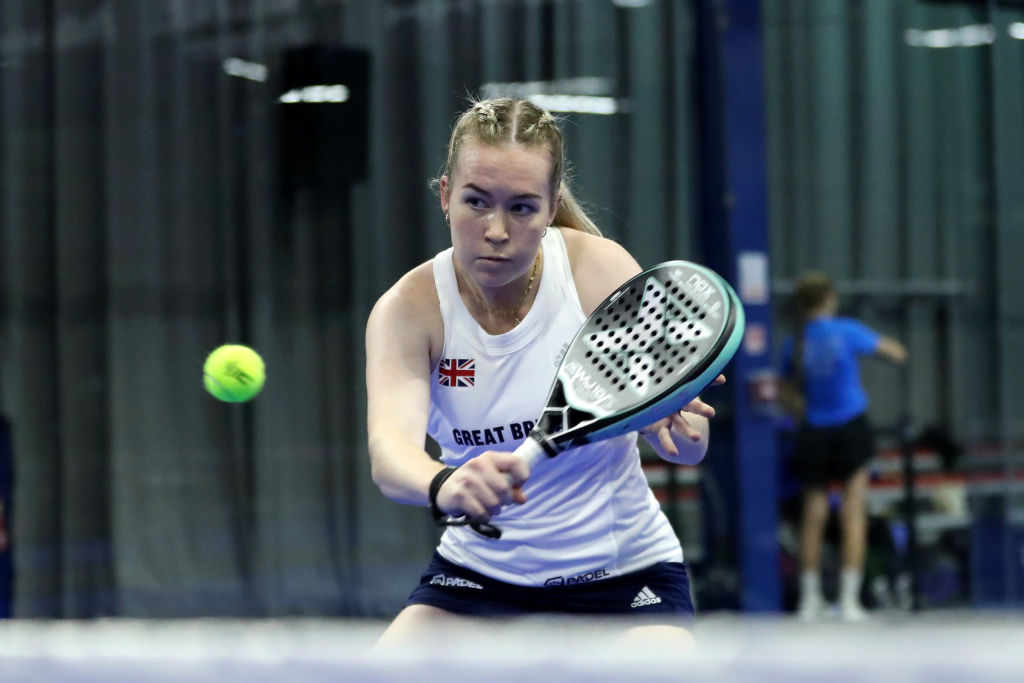 Last month, the Qatar-owned circuit also secured the participation of the world's leading female players, after protracted negotiations. With worldwide TV contracts in place, the new tour is likely to be in a very strong position by the end of 2023.
Pro Padel League's organisers say more tournaments are necessary to cater to the growing number of players but insist they are not in direct competition with Premier Padel for the elite.
"The WPT or Premier Padel will be the top of the pyramid and we are focusing on a different stage of the sport for different players," says Del Pilar.
On a possible domestic rivalry with A1 Padel, Del Pilar adds: "Our vision is a joint vision. Instead of creating drama or division I think there is room for everyone to succeed."
A1's Franco argues that a rising tide will lift all boats but, drawing parallels with American football, concedes that in time only the strongest circuit may survive.
"There is room for more than one league – all US sports had multiple leagues. Leagues merge after a while. Eventually, the NFL and [rival] AFL merged," he says. 
"I think right now there is a difference of opinion about how to build a league. Premier Padel is doing it the way they feel is best and Fabrice [Pastor, A1 Padel founder] has his principled way of thinking.
"A1 Padel will be the next important league. Does that mean we don't want others to succeed? No. We want them to succeed. In sport, eventually the best play each other."