Nat Sciver-Brunt banks biggest salary in English women's cricket after being signed in Women's Premier League auction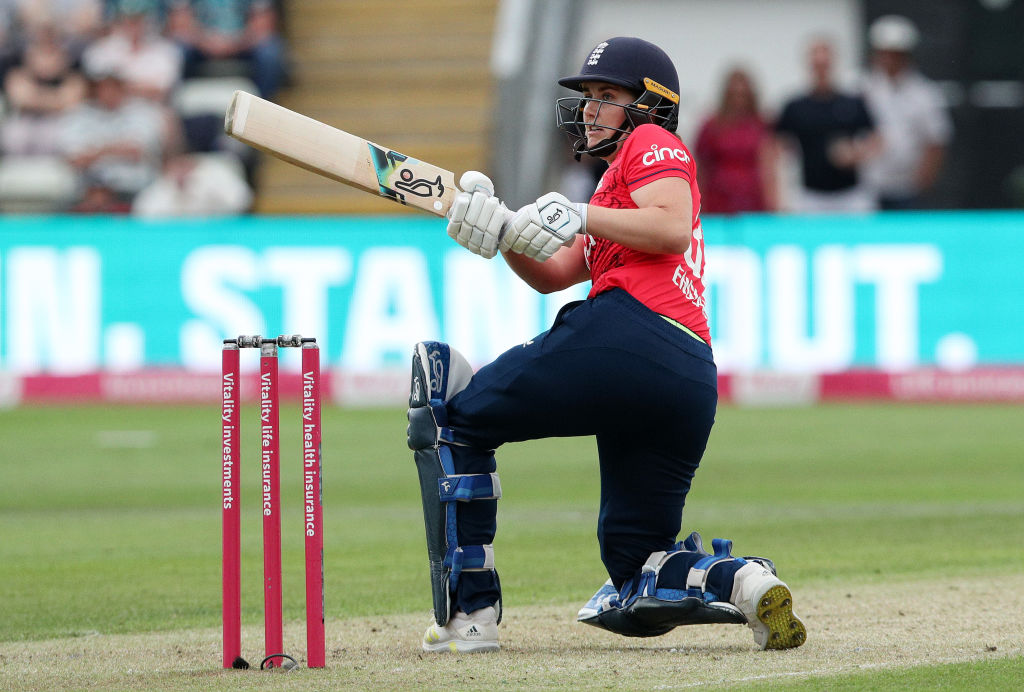 All-rounder Nat Sciver-Brunt has landed what is thought to be the biggest contract in the history of English women's cricket after being signed for the inaugural Women's Premier League in India.
Sciver-Brunt and spinner Sophie Ecclestone both secured six-figure deals at the Women's Premier League auction today.
Sciver-Brunt was sold to Mumbai Indians for 3.2 crore (around £320,000) while Ecclestone will play under England head coach Jon Lewis at UP Warriors after landing a deal worth 1.8 crore (around £180,000).
India's Smriti Mandhana attracted the top price in the early stages of the auction, with Royal Challengers Bangalore paying 3.4 crore (around £340,000) for the services of the hard-hitting batter.
Sciver-Brunt will play under former England captain Charlotte Edwards at Mumbai Indians.
By comparison, the best players in the women's version of English domestic short-form competition The Hundred earn £31,000.
The first ever WPL will take place between March 4-26, with a total of 22 matches.
The money on offer in the WPL is still a fraction of the pay in the men's Indian Premier League, where England's Sam Curran is set to earn £1.6m this year.
Additional reporting by PA.