Exodus of players to France is bad for the Premiership but the boys will thrive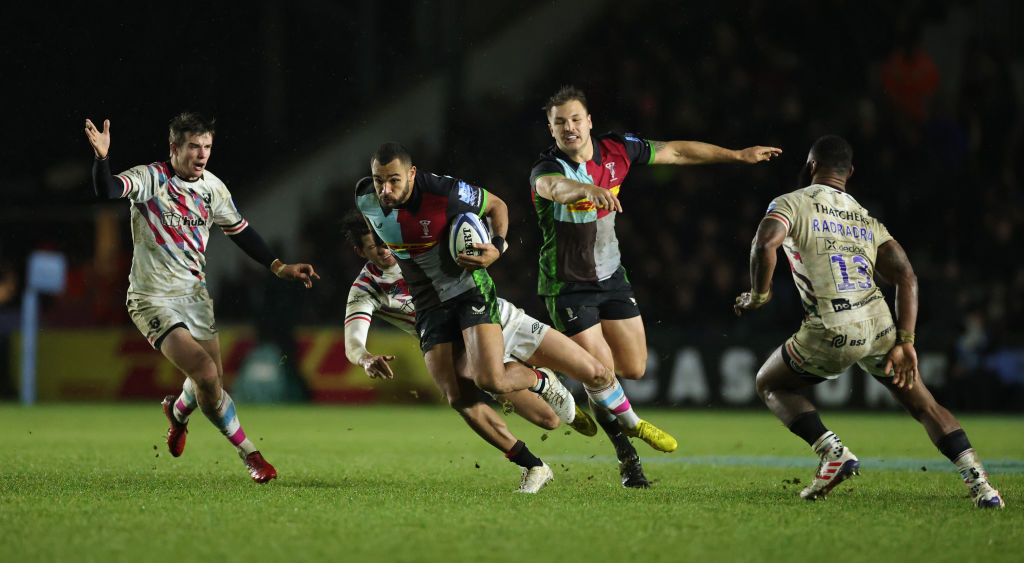 The amount of brilliant rugby players fleeing England for France and South Africa should be of extreme concern to those in charge of the domestic game here.
But the reality is those players heading for pastures new – as I did when I joined Stade Français from Newcastle in 2009 – will have an incredible cultural and playing experience, something unlike anything they have tried before.
I wasn't getting too much game time under Newcastle boss Steve Bates after being really involved under John Fletcher and I needed change. Paris offered me that shift.
My advice for France
My advice to the likes of Sam Simmonds, Luke Cowan-Dickie and potentially Harry Williams, all off to Montpellier, Joe Marchant, who is heading to my former club Stade, and everyone else is to just relish it. Enjoy it, live it and embrace it.
The Top14 is a different beast; they treat wingers differently, expecting them to show up everywhere, and put an onus on you scoring at a heightened workrate.
But for forwards you're almost idolised – I remember being in the capital with the likes of Sergio Parisse, and he was a God.
And while I was bumped for the famous Parisian naked calendar, I did really throw myself into the experience of being in a new environment.
Anyway, most of these players can do a couple of years across the Channel and still come back in time for the 2027 Rugby World Cup if they want to, so it's a win-win.
Exodus Chiefs
No one can deny that money is a factor – of course it is, with the way the English salary cap is at the moment – but the immersive experience of France and the Top14 for me is what I imagine a couple of the current youngsters see in Japan.
I went from being a starter to being constantly benched at Falcons – it was frustrating. France gave me the opportunity to thrive, and I like to think I did while I was out there.
But back to the exodus this season and what is being left behind: a competitive Premiership which is haemorrhaging its stars – and that's a crying shame.
Every club goes through natural cycles and rebuilds but it does appear to be one of exceptional circumstances at Exeter Chiefs at the moment.
With their financial constraints owing in part from paying their players the full whack during the Covid-19 pandemic, it seemed inevitable.
But they're losing Lions, internationals and workhorses across the field.
One thing is for sure, however, and that's the confidence that if one club were to thrive on needing to blood young players in a high-pressure environment, it's the Chiefs.
The Premiership itself is exciting but I have worries about the quality of teams clubs can put out if the cap remains as it is. It is almost a brilliant ad for no relegation in terms of protecting what's there while we can.
China Sevens head coach Ollie Phillips is the founder of Optimist Performance, experts in leadership development and behavioural change. Follow Ollie on Twitter and on LinkedIn.