Exclusive: Diamond stands ready to save Worcester Warriors if Atlas deal collapses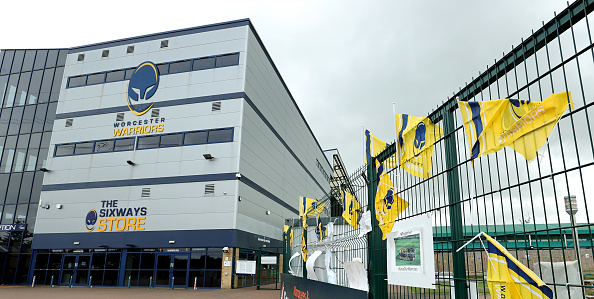 Former Worcester Warriors boss Steve Diamond stands ready to rescue the financially stricken rugby club amid growing uncertainty over whether the Atlas consortium will meet a looming deadline to complete their purchase.
Sources close to the situation told City A.M. that Diamond and previous Worcester Warriors sponsor Adam Hewitt maintain their interest in the club, which went into administration early this season, but that they would need a month to mobilise their plan to begin next season in the Championship.
Atlas, the group led by former Worcester chief executive Jim O'Toole and ex-pro James Sandford, exchanged contracts with Worcester's administrators Begbies Traynor on 1 February that reportedly gave them a 90-day window for the purchase to be completed.
Worcester Warriors deadline
That would make Atlas' deadline 2 May, just two weeks away. Sandford said in February that his group would complete the deal on time. However, Atlas remains at odds with the Rugby Football Union over what the future of the club looks like.
Atlas plans to merge Worcester with local side Stourbridge, who were recently relegated to the fifth tier of English rugby, and work their way back to elite level.
The RFU, however, have said that proposal – which they are yet to formally receive – would need to see the club start in the 10th tier of English rugby, with current rules in place to stop consortiums buying a place in a given league.
With the deadline fast approaching for the deal to be completed, the silence around the deal has led to growing uncertainty as to whether it will go through at all.
One source told City A.M. that at least one member of the Atlas consortium thinks the "RFU regulations should apply to everyone but Atlas" and that "the RFU keeps giving [them] more rope and [they] keep hanging [themselves]" in terms of their poor communication with fans.
Uncertainty surrounding Worcester has only been deepened by the fact that their website is currently offline – searching the team's URL returns "error establishing a data connection".
Collapse?
The RFU is understood to be unaware of any deadline as it is a matter for the administrators and buyers but would need to approve any proposed merger between Stourbridge and Worcester should that be the path Atlas go down.
Questions remain over whether any group led by Diamond – now lead rugby consultant at Edinburgh – could realistically see Worcester Warriors return to the Championship in time for the 2023-24 season, given the deadline for that route officially passed weeks ago.
The club was placed into administration in the early part of the season, with fellow Premiership club Wasps following weeks later, and has since been in limbo in terms of its future.
Atlas originally planned to ditch the Worcester Warriors brand and have said they will not pay all owed creditors in line with RFU rules, although he consortium did say they'd set up a fund to compensate some of those due payments.
Sandford of the Atlas consortium was approached for comment.