City A.M. Awards 2023: Investor of the Year
Never have markets been more difficult to predict – but even in a tough environment there are gains to be had. It's those investors that still raise the eyebrows of City professionals in admiration.
Elliott Advisors
The attentions of Elliott, the $60bn multi-strategy investment fund, are not always courted by corporates but the firm's track record of
consistently delivering returns for its investor base suggests they know what they're doing – and more boardrooms are starting to welcome Elliott's input. Last year, Elliott was invited onto the boards of Toshiba and Pinterest, demonstrating the constructive role that Elliott can play when companies are willing to listen.
Mark Hume & Alistair Bishop, Blackrock
Stock markets were rarely tame this year so navigating the equity market all the way to a more than 66 per cent return was no mean
feat. The £2.9bn Blackrock Global World Energy fund, led by Mark Hume (pictured) and Alastair Bishop, left investors happy thanks to solid fundamental picks.
William Lam, Invesco
Over the years, Invesco has grown to become one of the largest investment managers in the UK, currently managing over $1.4 trillion in assets.
Key to our success has been a relentless commitment to investment excellence. With clients sitting at the heart of the business, our capabilities have expanded to encompass a variety of investment styles, asset classes, geographies and products to meet a wide range of investment goals and the changing needs of investors.
We have significant depth in resources, with more than 8,000 investment professional employees worldwide all focused on delivering the best outcomes for our clients.
Tim Levene, Augmentum
Augmentum invests in fast growing fintech businesses that are disrupting the financial services sector. Augmentum is Europe's leading (and the UK's only) publicly listed investment company focusing on the fintech sector in Europe, having launched on the main market of the London Stock Exchange in 2018, giving businesses access to patient capital and support, unrestricted by conventional fund timelines and giving public markets investors access to a largely privately held investment sector during its main period of growth. Their portfolio of 25 companies includes Tide, Zopa, Onfido, Cushon and Monese.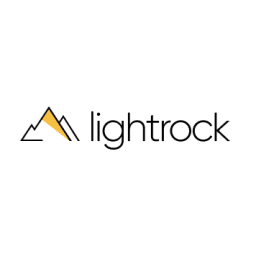 Lightrock
London-headquartered Lightrock continues to be one of the most prolific tech investors on the market, regularly investing in everything from new energy technology to exciting healthcaretech. Last year also saw it launch a Climate Impact Fund which closed at a punchy £800mplus, giving it size and scale to invest in some of the answers to the globe's climate problems.
IN PARTNERSHIP WITH