Chelsea wage bill tops Premier League rivals' and six other things fans need to know from the club's financial accounts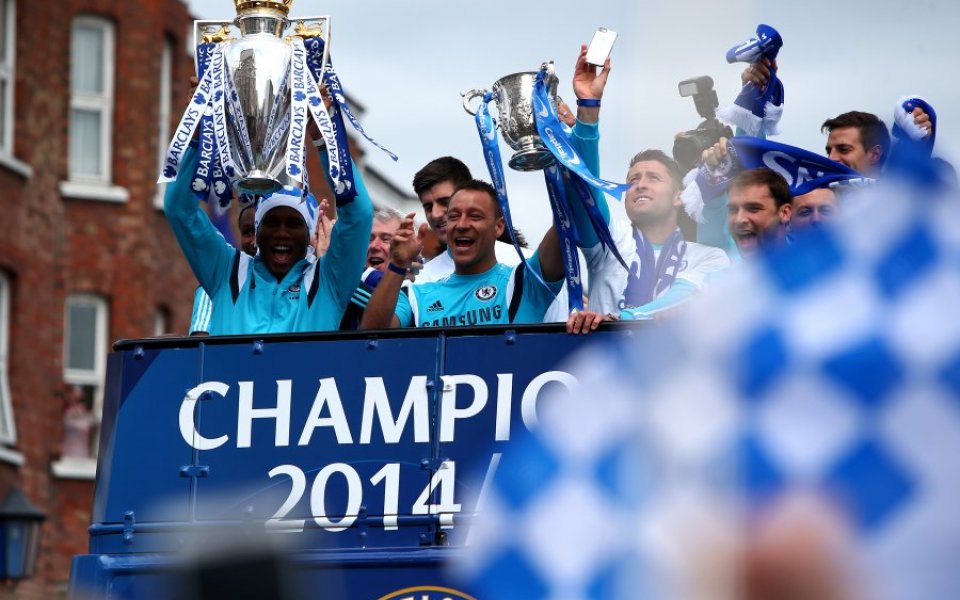 Chelsea's full accounts for their Premier League title-winning 2014/15 season have been lodged with Companies House, providing fans with a more detailed picture of the financial workings behind the scenes at Stamford Bridge.
Here's seven things you need to know:
1. Wage bill tops Premier League rivals
Chelsea's wage bill – including both player and staff costs – rose by £25m to £215.6m last season, making it the most expensive in the league.
The unrivalled salary costs helped the Blues secure their fourth league title of the Roman Abramovich era, with only Manchester United spending more than £200m on wages.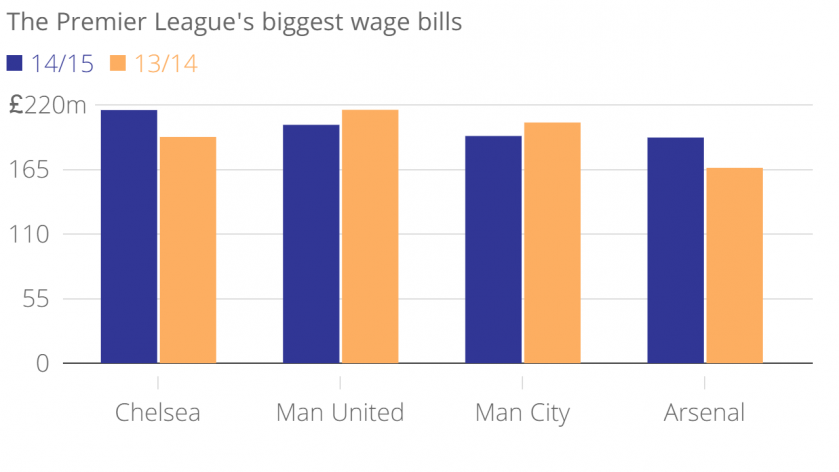 2. But squad valuation also lowered
Yet the club's own valuation of its playing squad dropped slightly from £349.7m to £353m despite the increase in playing staff, managers and coaches from 89 to 92 – perhaps due to the sale of high-profile players such as Andre Schurrle and Romelu Lukaku.
3. Turnover also down
More concerning than a narrow drop in the value of the playing squad is a narrow drop in turnover – from £319.8m to £314.3m – and a net loss of £23.1m following an £18.4m profit a year earlier.
A new £40m-per-season shirt sponsorship deal with Yokohama Tyres could help lift turnover back to record levels next season.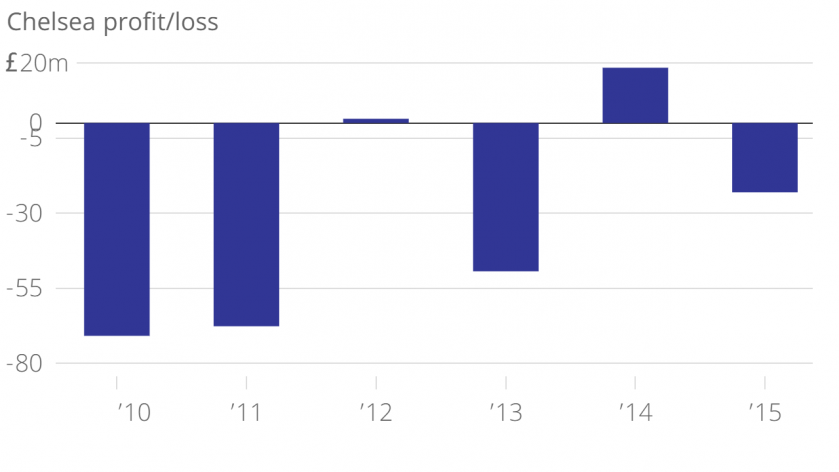 4. FFP regulations met – club even hires people to ensure compliance
The Blues acknowledge that Uefa's financial fair play rules pose "a significant challenge" and have even taken steps to create roles for staff whose responsibility it is to monitor the regulatory environment and ensure the club is compliant.
Yet despite making a loss Chelsea have previously stated that they comfortably met Uefa FFP regulation which limited a club's losses to €30m (£21m) for the three-year cycle that ended last season.
5. Roman Abramovich's funding decreased
Chelsea admit that they continue to be reliant on funding from owner/benefactor Abramovich's Fordstam Limited company – which dropped from £57m to £46.7m last season.
In the two years since he injected £75m into the club, Abramovich's funding has fallen by a third.
Nevertheless, fans can be assured that the club has "received confirmation from its parent undertaking that sufficient funds will be provided to finance the business for the foreseeable future".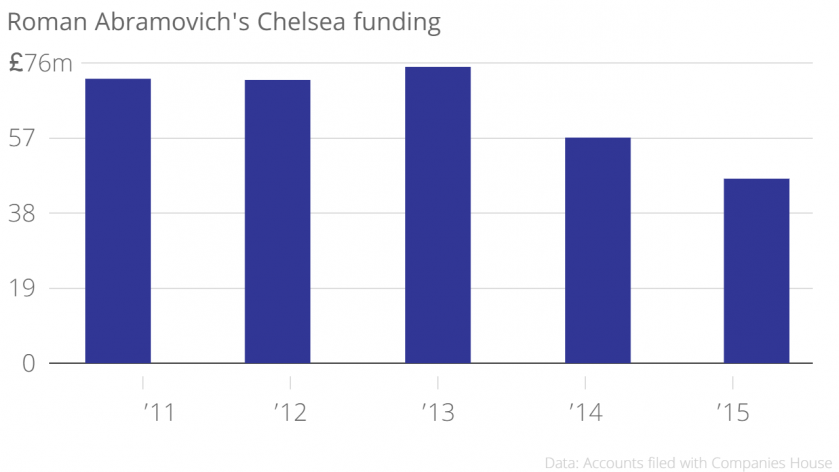 6. Income "dependent on the performance of the first team"
In explanation of where Chelsea derive most of their commercial income, the club's accounts state it is dependent on "the performance of the first team and its appeal to football supporters".
Hardly revelatory, yet perhaps when finance director Chris Alexander wrote the words on October 8 last year he would not have anticipated how relevant such warnings could appear to be in 2016.
Furthermore, as well as a potential drop in commercial and broadcasting revenue caused by Chelsea's nightmare season – the club could also be further hampered by compensation to former manager Jose Mourinho and a drop in Champions League and Premier League prize money.
Read more: Chelsea's catastrophic season cannot be solved with cash
7. Player sales helped fund title push
The aforementioned departures of Lukaku and Schurrle to Everton and Wolfsburg respectively – plus the not inconsiderable sums raised by the sale of Ryan Bertrand to Southampton and Thorgan Hazard to Borussia Monchengladbach helped Chelsea make a profit of £42m on player trading in the financial year.
Clauses triggered in player sales from previous years also saw the club pocket £5.7m.