ATP Tennis rankings: Carlos Alcaraz achieves milestone as idol Rafael Nadal's 18-year run ends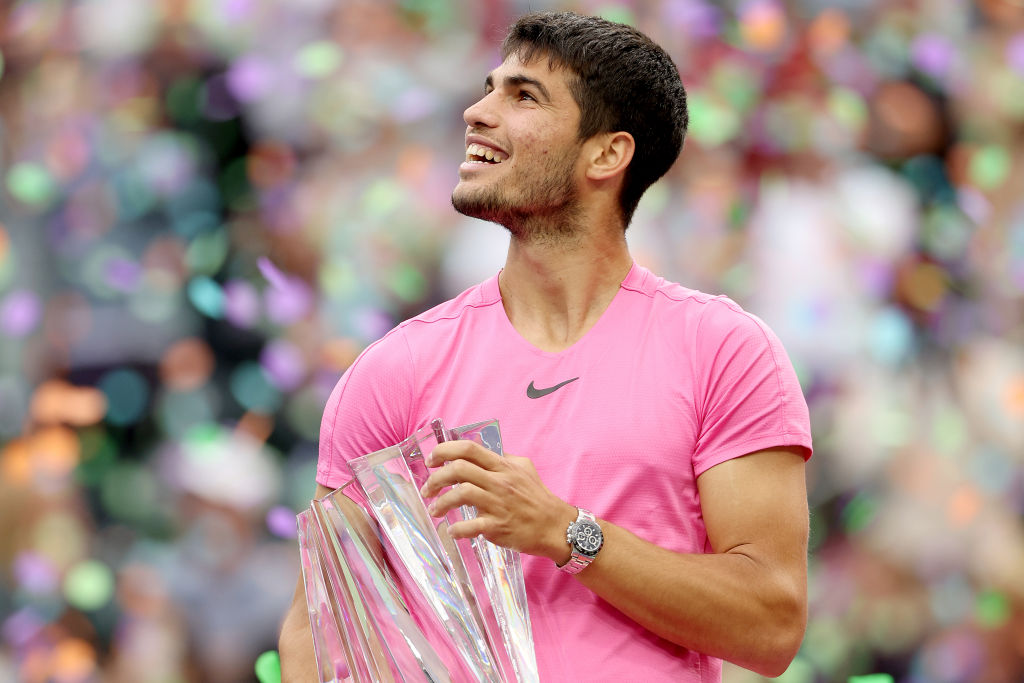 Carlos Alcaraz has reclaimed the world No1 ranking in men's tennis – just as his idol Rafael Nadal has slipped out of the top 10 for the first time in 18 years.
Spaniard Alcaraz, 19, knocked Novak Djokovic off top spot following his victory at the BNP Paribas Open in Indian Wells on Sunday night.
He swept aside Daniil Medvedev 6-3 6-2 in just 71 minutes to win the unofficial fifth Grand Slam, his second title of the year and eighth already in his short career.
"It feels amazing to lift the trophy here, to recover the No1. I would say this has been the perfect tournament," said Alcaraz.
"I expected the toughest match but I played perfect. Against Daniil you have to play your best, and tactically at your best level, as well. Against him it's always a tactical match, and I did perfectly. It looks easy, but it wasn't."
Alcaraz benefited from Djokovic's enforced absence from Indian Wells, owing to the Serb's choice not to be vaccinated against Covid-19.
In order to stay at No1 Alcaraz must also win this week's Miami Open, where he stands to lose ranking points if he does not successfully defend his title.
Nadal's current sidelining with a hip injury, meanwhile, has seen him fall to his worst ATP ranking since April 2005, when Alcaraz was just one year old.
The 22-time Grand Slam winner, 36, is expected to return for his favoured clay court season, which starts in April with the Monte Carlo Masters.