Oscars 2015: Are we in a golden age of British film?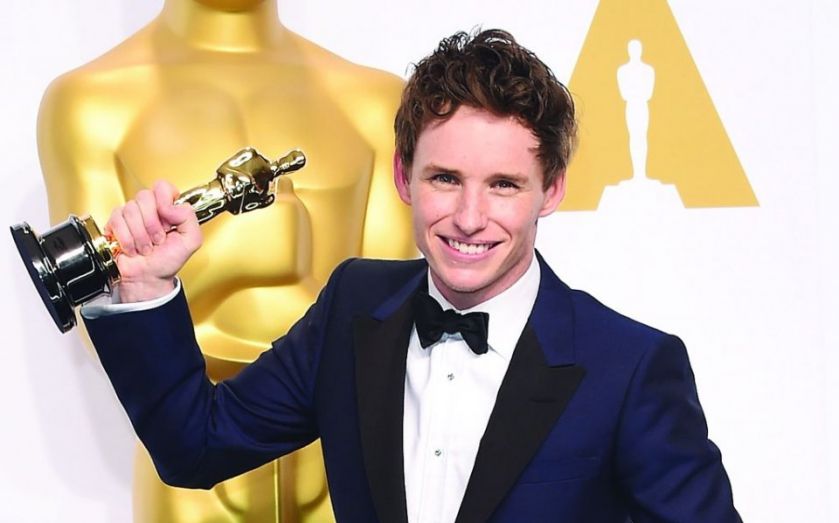 As awards and statuettes pile in, why does the UK box office paint such a different picture for British film.
Britain was well and truly represented at the Oscars on Sunday night. With 39 British nominations for our films and talent across 19 categories, resulting in four wins.
While London-born Eddie Redmayne garnered the most attention by taking home the celebrated Best Actor award for his performance of English theoretical physicist Stephen Hawking in The Theory of Everything, a number of other Brits took statuettes home.
British set decorator Anna Pinnock took time off from her work on the next James Bond film Spectre to receive the award for Best Production Design for The Grand Budapest Hotel.
Independent film directors Mat Kirkby and James Lucas won the Best Live Action Short Oscar for their film Phone Call.
Paul Franklin, Andrew Lockley, Ian Hunter and Scott Fisher took the Best Visual Effects award for their work on Interstellar and Ben Wilkins took the Best Sound Mixing Oscar for his work on Whiplash.
These industry figures are all representative of a key growth trend that has reverberated through the British film industry in recent years, film production.
Film production in the UK is surging. The total spend on production last year soared to a 20 year high of £1.47bn, up 35 per cent on 2013 alone, according to the British Film Institute.
The secretary of state for culture, media and sport, Sajid Javid, has labelled British film production a "powerhouse for growth".
"The huge amount of inward investment we are seeing is a sure-fire sign that the UK is the best place in the world to make films," Javid said earlier this year.
Indeed international investment piled in last year for films like Star Wars: Episode VII, Mission: Impossible 5 and Alice In Wonderland: Through the Looking Glass.
Even the spend on domestic film production rose 36 per cent to £188m in 2014 boosted by films like Suffragette and Shaun The Sheep.
"People don't even think of films like Gravity as being British, but it was driven out of a Soho production team with a Mexican director," says Will Massa, senior film programme manager at the British Council.
"From an industrial perspective our studios have never been fuller with money being spent on film production in the UK."
But while the awards are rolling in and production is soaring, Britain's domestic box office paints a very different picture of UK film.
Cinema admissions in recent years have remained largely static, if not declining slightly. Box office revenues passed £1bn again last year, but total takings were down two per cent.
Indeed since 2012 box office takings have largely remained in this holding, if not declining, pattern.
"To pin it on one film, Skyfall came out in 2012, the biggest British film of all time," says Massa.
"It's going to be hard to beat that – and it is largely responsible for the small drop off in the years since – maybe not until the next Bond comes around will we see another record-breaking year."
With Bond's next adventure Spectre hitting the big screen in November, we might not have to wait too much longer for Britain's box office success to catch up with our awards success.
BRITISH OSCAR WINNERS
■ Best Actor – Eddie Redmayne for his performance of Stephen Hawking in Cornish director James Marsh's The Theory of Everything
■ Best Live Action Short – Directors Mat Kirkby and James Lucas for their independent film The Phone Call
■ Best Production Design – Set decorator Anna Pinnock for her work on Wes Anderson's The Grand Budapest Hotel
■ Best Visual Effects – Paul Franklin, Andrew Lockley, Ian Hunter and Scott Fisher for their work on Christopher Nolan's Interstellar