World Cup winner but Ashes failure: Trevor Bayliss leaves England with lopsided legacy
Tomorrow's final Ashes Test match at The Oval marks the end of Trevor Bayliss's four-year tenure in charge of England and, naturally enough, the landmark has prompted an assessment of his body of work.
The man himself rates his time in charge as a five out of 10 – a straight-down-the-middle judgement which is fairly in keeping with his overall persona.
Bayliss has been a hands-off, laid-back figurehead of England since May 2015, establishing an environment for the players and coaching staff, rather than being an old-school, dictatorial leader.    
Read more: How England need to move on from Ashes failure
"I've probably taken a step back on purpose because we have plenty of coaches here and they're all hands-on," was how he described his work this week. "How do you find time for everyone to be hands-on? It's not as if I just let it flow without anything happening."
That coaching philosophy has drawn criticism of late, with England's failure to win back the Ashes understandably raising the question of where it went wrong. 
Could the playing group have benefitted from a more regimented approach? Should the man at the top of the tree fit the literal bill of being a "head coach" instead of resembling a wise, reserved mentor?
White-ball focus
It's inarguable that Bayliss has fallen short in some areas and, with his departure coming, whether England win or lose this week, directly after an Ashes disappointment his legacy will be tarnished by recency bias.
But ultimately England got exactly what they signed up for. After the embarrassment of failing to get out of the group stages at the 2015 World Cup, England, under new director of cricket Andrew Strauss, prioritised improvement in 50-over cricket.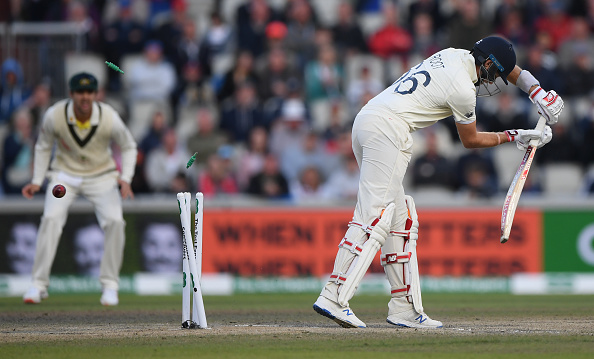 "I'm a traditionalist. I prefer Test cricket," Bayliss insisted. "I've been lucky enough to be in charge of a few white-ball teams that have done well and that was the biggest area England had to turn around when I arrived here.
"The way they played in the 2015 World Cup made a big deal of us having to do better and that became the focus. But when Straussy rang me the priorities were 50-50 for white-ball and Test cricket." 
Despite Bayliss trying to retrospectively cover his employers' tracks, everything was geared towards the 2019 World Cup on home soil, and to quote Kiwi commentator Ian Smith's memorable turn of phrase, they succeeded by the barest of margins.    
Innovation
It was a fitting conclusion to a four-year spell of sustained improvement, innovation and boundary-pushing – and it is borne out in Bayliss's record. 
In One-Day Internationals the 56-year-old Australian has a wonderful record, which reads: played 88, won 62, lost 24, drawn two, while 15 of England's 20 totals over 350 in ODIs have come under his tenure.
However, that revolution, which has seen the likes of Alex Hales, Jason Roy, Jonny Bairstow, Eoin Morgan, Ben Stokes and Jos Buttler redefine ODI batting, has bled across into the Test arena where batting collapses, like the 67 all out at Headingley, have become a regular occurrence. 
His team have been bowled out for under 100 four times in Tests, compared to just once in the five years prior to his arrival. That frailty has contributed to his overall record in the longest format of played 58, won 26, lost 25, drawn seven.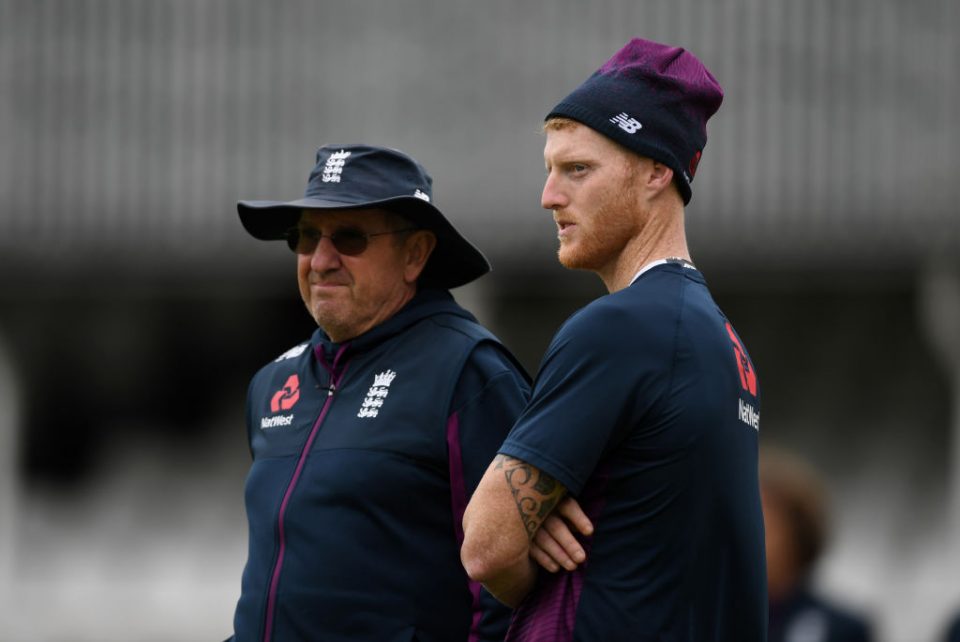 England were fifth in the Test rankings when he took over in 2015, and unless they secure a victory at The Oval, they will drop below Australia back to fifth upon Bayliss's departure.
"It's true Test cricket hasn't gone as well as we would have liked even though we've had more wins than losses," Bayliss conceded. "Trying to create the depth in our Test ranks that we have in our white-ball side has been a challenge and will continue to be."
Finding a coach who could have dragged England into the modern age of white-ball cricket to peak on the biggest stage this summer, while simultaneously coaching completely different skills to the Test side was a tricky brief.
In the shadow of a first home Ashes failure since 2001 it is hard to say it, but Trevor Bayliss, through his unique, considered and seemingly detached style, has delivered what was asked of him.
Main image credit: Getty Images