Worcester and Wasps' future in doubt as councillors plot to seize Sixways from owners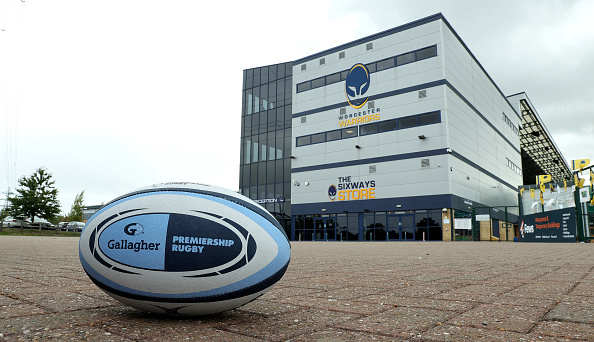 The Mayor of Worcester wants the Atlas consortium to be stripped of the Sixways stadium site, plunging the futures of Worcester Warriors and Wasps into fresh uncertainty.
Worcester Warriors are set to return to Sixways next year in a controversial deal with Stourbridge RFC, while the club's new owners say Wasps have agreed to play Championship rugby at the stadium.
But those plans could be thrown into doubt after Worcester councillors on Tuesday resolved to write to the neighbouring local authority in which Sixways is located, asking them to consider using compulsory purchase orders to seize the land.
Worcester woes
"What I am proposing is that we write to the leader of Wychavon Council and ask that Wychavon Council consider using their CPO [compulsory purchase order] powers to acquire the site so that a fit and proper partner, as defined by the RFU, can continue to be the home of professional rugby," said Councillor Adrian Gregson, Mayor of Worcester.
"There are still concerns about the nature of any agreement with Wasps and what that entails.
"There remain concerns about Stourbridge, who are clearly in a predicament themselves.
"And the fundamental issue for the need of a fit and proper owner or partner – which the RFU clearly do not see in Atlas otherwise they would have accepted the proposals."
Local authorities can legally acquire land for planning purposes and, crucially, the continuation of some uses such as sport. Any application of these powers must be made by the authority in charge and done in the public interest.
"With those remaining questions about funders and motives and the details of the Begbies [Traynor, administrator] deal, there is still uncertainty and ambiguity and so therefore I believe that safeguarding the future of the site is of paramount importance," the councillor added.
The club went into administration last September but were purchased earlier this month by the consortium fronted by former chief executive Jim O'Toole and former professional player James Sandford.
Their initial plans involved scrapping the Worcester Warriors brand but a backlash from fans has forced the two into a screeching U-turn.
At a meeting on Saturday with 550 supporters, it was revealed that Wasps has a deal in principle to play at Sixways from next year while Worcester Warriors will incorporate local side Stourbridge RFC into their brand – Wasps and Stourbridge are yet to confirm their agreement to plans.
Any future plans, though, could be thrown into doubt if local authorities did take control of the land.
The Labour councillor's intent was supported by Conservative Chris Mitchell, though the councillor did question the heavy handedness of the move.
Stourbridge RFC are set to decide on whether to join Worcester Warriors in the coming weeks.
Wychavon Council have been approached for comment.