WATCH: Trailer for Premiership Rugby documentary landing on Prime Video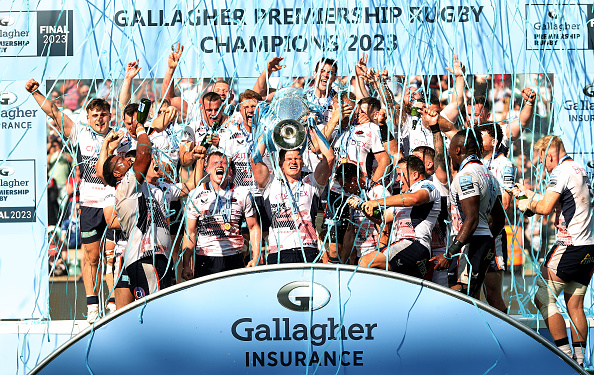 Amazon Prime Video have released the trailer for Mud, Sweat and Tears, the Premiership Rugby documentary about last season's semi-finalists.
The trailer includes clips from eventual champions Saracens, losing finalists Sale Sharks, Northampton Saints and Leicester Tigers.
The documentary is hoped to kickstart media interest in Premiership Rugby and it is hoped a Formula 1: Drive to Survive style series could eventually be in the works involving all four teams.
Watch the trailer here
Saracens won last year's final with a 35-25 win over Sale.
Some will raise eyebrows over the choice of release date, in mid-October, given the World Cup is in full flow, but the series is set to coincide with the return of Premiership Rugby in England.
Netflix are also producing a documentary on the 2023 Six Nations, exclusively revealed by City A.M., which will be available ahead of the 2024 competition.
Premiership Rugby Chief Executive Officer Simon Massie-Taylor said: "Rugby is a unique and hugely entertaining sport.
"And the Gallagher Premiership is one of closest and hard-fought competitions in the game – full of history, intense rivalries and characters.
"We are thrilled to work with Prime Video and Fulwell 73 to tell the story of last season, which we hope existing rugby fans and new audiences will equally enjoy watching.
"Right to the very end, there was jeopardy and drama throughout last season and this documentary goes right to the very heart of English rugby.
"Off the pitch we are looking forward to telling the backstories to some of sport's greatest characters as we go into their homes and show the human stories of rugby, from players to kitmen, club owners and the league's rising stars."