Usain Bolt: Sprinter facing the loss of millions of dollars after alleged fraud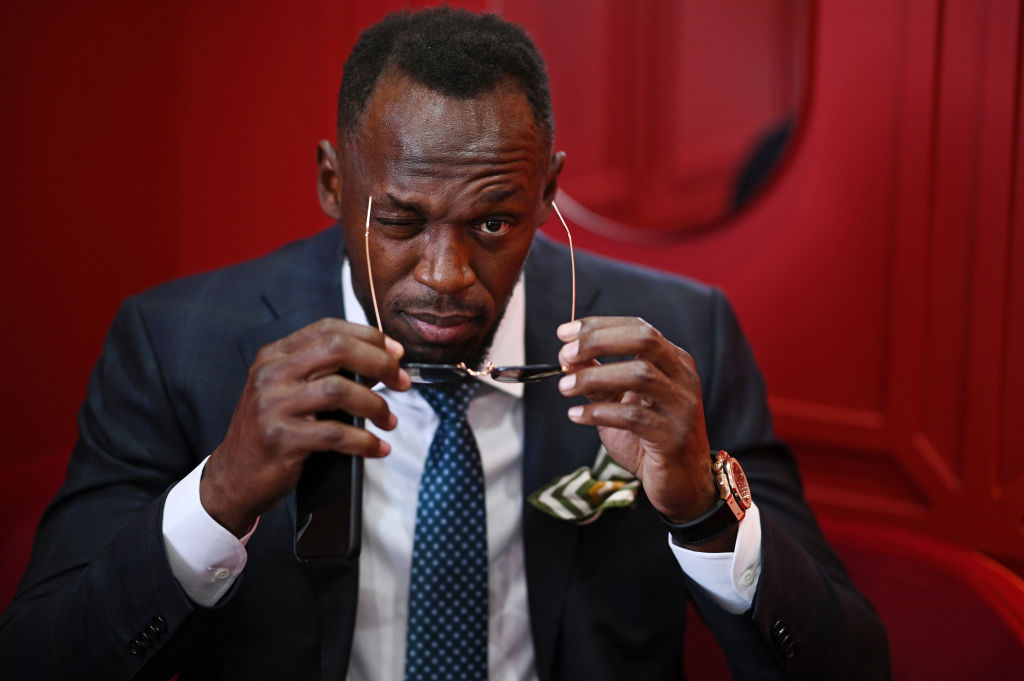 Usain Bolt has lost millions of dollars as a result of an alleged fraud at a Jamaican investment company.
The world's fastest man is the most high-profile victim of the apparent scam at Stocks and Securities Limited (SSL).
Bolt's agent Nugent Walker said his client noticed that money was missing from his account last week.
Jamaica's Financial Services Commission (FSC) has launched an investigation into SSL, with whom Bolt is said to have had a portfolio worth around $10m.
"He's been with this entity over 10 years. His entire portfolio is being reviewed," Walker told Jamaican news outlet The Gleaner. "All the relevant steps have been taken to come to the bottom of this."
Jamaican media reported that a former employee of SSL was suspected of siphoning off money from as many as 30 accounts.
Bolt, whose men's 100m world record has stood for 13 years, won eight Olympic gold medals and 11 world titles before retiring from athletics in 2017.
"The Financial Services Commission is aware of reports of allegations of fraud at one of its licensees, Stocks and Securities Limited (SSL)," said the FSC.
"The FSC has issued Directions to SSL. These Directions which were dispatched to the company Thursday January 12, 2023 are a supervisory tool to allow the FSC to engage an entity in a process of enhanced oversight.
"In the case of SSL, this enhanced oversight reflects the need for the FSC to have a full view of the integrity of the transactions being conducted, including the movement of funds, and of securities into and out of SSL.
"Under the Directions, SSL can still conduct business on behalf of its clients but with the oversight and approval of the FSC. The FSC will simultaneously continue its investigations into matters related to SSL."
Bolt became by far the biggest earning star in track and field, banking an estimated $33m a year before he hung up his spikes.