Three buyers on grid for Caterham after Formula One team went into administration and made 230 staff redundant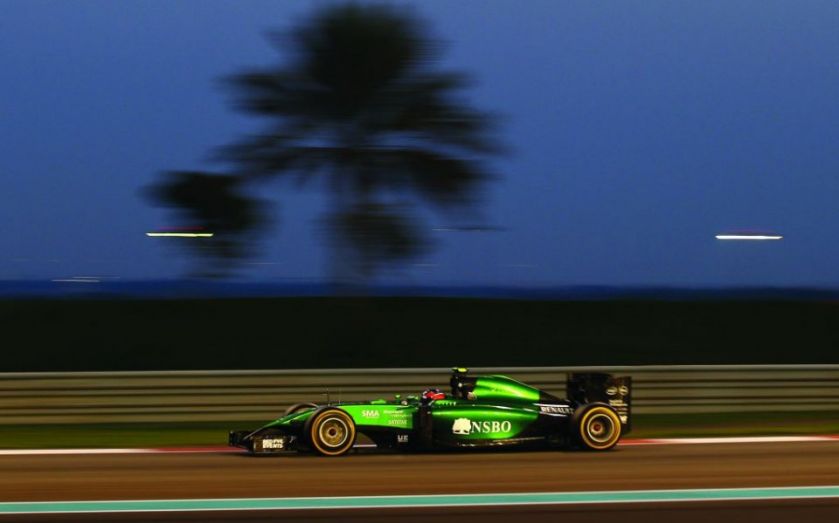 Struggling Formula One team Caterham is in negotiations with three possible buyers as it seeks a takeover that will allow it to race next season, it emerged yesterday.
Joint-administrator Henry Shinners – of London firm Smith & Williamson – told City A.M.: "There are three interested parties at present. There are more who want to talk to us about the acquisition, but there are three that stand out as having demonstrated they have the financial resources to take the team forward.
"The parties are a mix of people: some are already in motorsport and some aren't, but are backed by emerging markets investors," he added.
Caterham went into administration in October and has been looking for a buyer ever since. Despite the interest in team, talks are progressing slowly. Shinners said: "The dialogue is continuing, but it's not going particularly quickly. It's driven by the pace of the people we're speaking to. There's quite a lot of data and the interested parties are still working through the usual due diligence process."
The team made its 230 staff redundant last month. And with testing for the new season starting on 1 February, and the first race in Australia on 15 March, the clock is ticking on the potential takeover. "We're trying not to put a time limit on it because we want to give it every chance. But there are certainly deadlines, such as the start of testing for next season," said Shinners.
"The longer it goes on, the more difficult it becomes to sell. The workforce, who were all made redundant a some weeks ago, are obviously getting on with their lives and finding other jobs. That clearly impacts on a buyer and their ability to immediately put a team together," he added.