Team GB set for lowest gold medal haul for 20 years at Paris 2024 Olympics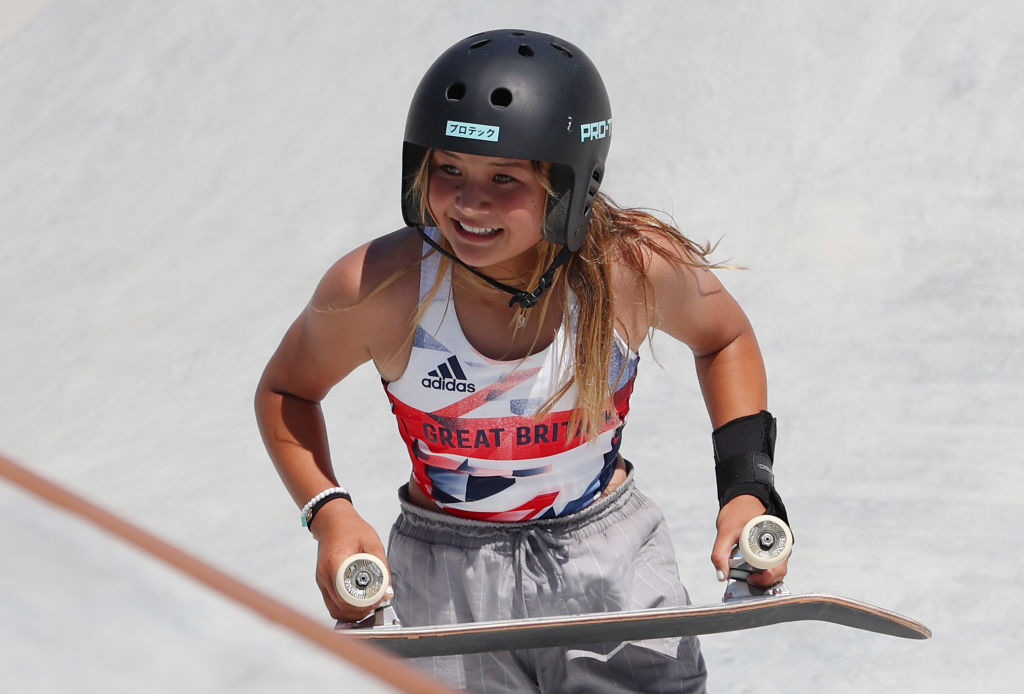 Team GB athletes are predicted to win just 10 gold medals at the Paris 2024 Olympics, their lowest tally for 20 years.
Schoolgirl skateboarder Sky Brown, 15, 800m runner Keely Hodgkinson and BMX star Bethany Shriever are among those tipped to top the podium by analysts Gracenote Sports.
Gymnasts Jessica Gadirova and Bryony Page and taekwondo's Bradly Sinden are also among Britain's leading hopes to become Olympic champions.
But the tally of 10 is significantly down on the 22 golds they won in Tokyo two years ago and barely over a third of their record 29 at London 2012.
The last time they performed so poorly was at Athens 2004, when they won nine golds from a total of 30 medals.
Team GB are forecast to win 62 medals in total at Paris 2024, two fewer than the last Games and just seven fewer than the highwater mark of 67 at Rio 2016.
The projected table for Paris 2024 has USA top with 128 medals, followed by China on 68, host nation France on 63 and then Britain.
"I think we've got a great opportunity to be the top European nation again, despite the fact that the home nation is very, very strong and getting stronger for a whole variety of reasons," said ​​Team GB chef de mission Mark England.
"So top European nation, top five are our aspirations. I know that we are medal-competitive in a significant number of sports. I think we've got all of those building blocks, notwithstanding we've got another 12 months to build on that."
Brown won bronze, aged 13, at the delayed Tokyo 2020 Games and has since won gold at the World Championships and X Games. 
Hodgkinson is reigning European champion and won silver at the last Olympics and World Championships.