Spanish police arrest four over attempted sabotage of Vuelta a Espana cycle race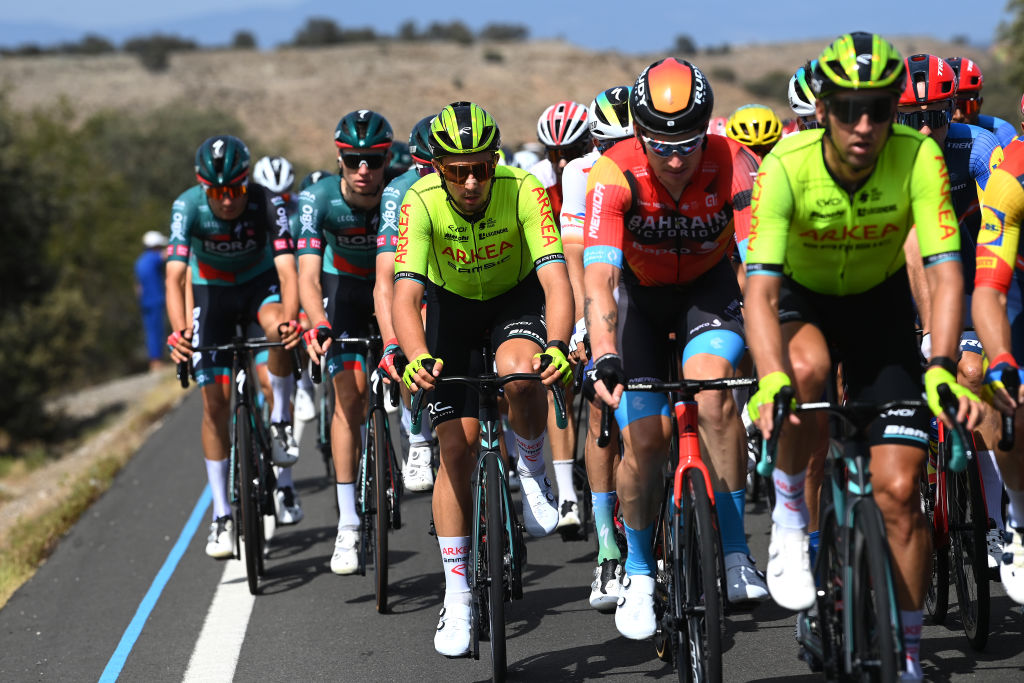 Spanish police have revealed they foiled an attempt to sabotage a stage of the Vuelta a Espana cycle race by suspected Catalan separatists who planned to flood roads with oily liquid.
Four people were arrested after police discovered drums containing 400 litres of a liquid similar to motor oil and a timer device in bushes on a bridge that riders were due to pass under.
The discovery averted a possible pile-up on Monday's third stage of the Vuelta, one of cycling's three Grand Tours, which travelled from the Catalan town of Suria to Arinsal in Andorra.
The four suspects, members of pro-Catalan independence group CDR, were freed pending further investigations but ordered to stay at least 500m away from the race.
Police posted a video of the plot on social media on Tuesday, saying: "With this mechanism they intended to sabotage yesterday's stage of La Vuelta.
"Two drums with 400 litres of liquid that they intended to throw on the road as the peloton passed. Four people arrested red-handed in Lleida."
Defending champion Remco Evenepoel won the third stage but suffered a cut above his eye that bled heavily when he collided with a spectator after the sprint finish.
Evenpoel retained the leader's red jersey in Tuesday's fourth stage from Andorra to Tarragona, which was won by Australian Kaden Groves.