Snapchat valued at $10 billion with new investment as monthly users reach 100m
Evan Spiegel, the 24-year-old founder of Snapchat, must finally feel some vindication in his decision to turn down Facebook's hefty $3bn (£1.8bn) offer for the hugely popular app last year.
Snapchat is in the process of raising a new round of investment valuing the mobile messaging app at $10bn (£6bn), the Wall Street Journal reports, far surpassing its previous $2bn (£1.2bn) price tag and Mark Zuckerberg's initial offer.
Prolific Silicon Valley VC firm Kleiner Perkins Caufield & Byer is said to have invested up to $20m (£12m) in the startup, which lets users send pictures messages that are timed to disappear, in addition to $7m (£4.2m) from Russian investment firm DST Global earlier this year.
It brings total funding of the three-year-old startup to around $190m (£115bn), based on previously disclosed figures, making it one of the highest valued startups in the world.
The new investment places it second only to taxi app Uber, valued at a whopping $18bn (£10.9bn) and which Kleiner also helped fund, alongside Airbnb, Dropbox and Xiaomi.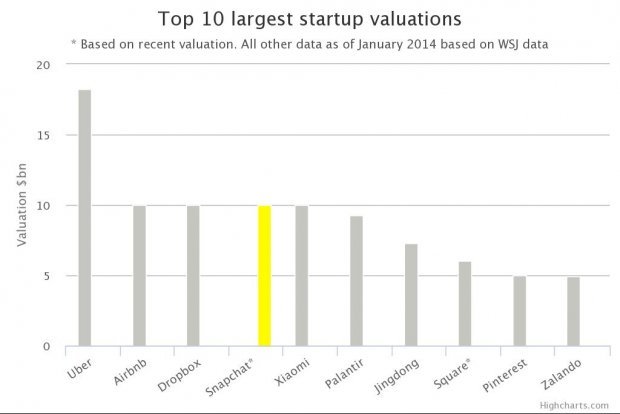 Snapchat also hit another milestone when it comes to the number of people using the app. It now boasts 100m monthly users since launching in 2011.
The two figures place a rudimentary $100 (£60) price tag on each Snapchat user, although the app has yet to bring in any revenue.
Investors however, may have been buoyed by news that Spiegel could be planning to introduce disappearing but money-making ads on the app, and its ability to capture the attention of millions of teens and young people.
A Snapchat spokesperson told WSJ: "The valuation of our business and our capital requirements are the least exciting aspects of supporting the Snapchat community. We have no further comment at this time."