Six Premier League clubs in Forbes' top 10 most valuable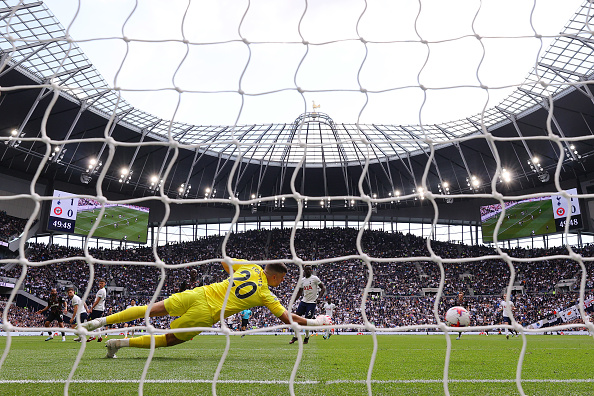 Six Premier league clubs have made the top 10 in Forbes' world's most valuable football teams list.
While Spanish giants and reigning Champions League winners Real Madrid top the list with a valuation of $6.07bn, three of the top five are English clubs.
Manchester United ($6bn valuation) are second with Barcelona third. At an estimated value of $5.29bn, Liverpool are ahead of Manchester City ($4.99bn).
The average across the top 30 clubs is $2.17 billion and confirms how strong the footballing market is at the moment – even a new MLS franchise went for a record £400m last month.
Newcastle United, recently of Saudi Arabian ownership, shot up to No22 on the list with a one-year valuation change of 51 per cent – Olympique Lyonnais saw a 47 per cent valuation change and PSG saw a change of 32 per cent.
Of the top 10 – Real Madrid, Manchester United, Barcelona, Liverpool, Manchester City, Bayern Munich, PSG, Chelsea, Tottenham and Arsenal – only Real Madrid and PSG have a negative operating income, according to Forbes.
The Forbes top 10 – including six Premier League
| | | | | | | | |
| --- | --- | --- | --- | --- | --- | --- | --- |
| Rank | Team | League | Country | Current Value ($bn) | 1-yr Value Change (%) | Revenue ($m) | Operating Income ($m) |
| 1 | Real Madrid | LaLiga | Spain | 6.07 | 19 | 807 | -38 |
| 2 | Manchester United | Prem League | England | 6.00 | 30 | 779 | 108 |
| 3 | Barcelona | LaLiga | Spain | 5.51 | 10 | 721 | 53 |
| 4 | Liverpool | Prem League | England | 5.29 | 19 | 793 | 129 |
| 5 | Manchester City | Prem League | England | 4.99 | 18 | 815 | 175 |
| 6 | Bayern Munich | Bundesliga | Germany | 4.86 | 14 | 739 | 133 |
| 7 | PSG | Ligue 1 | France | 4.21 | 32 | 739 | -219 |
| 8 | Chelsea | Prem League | England | 3.10 | 9 | 642 | 35 |
| 9 | Tottenham Hotspur | Prem League | England | 2.80 | 19 | 591 | 152 |
| 10 | Arsenal | Prem League | England | 2.26 | 10 | 490 | 108 |
The top 10