Six Nations: Where do England play, when did they last win, what is their anthem and who is their coach?
With the 2023 Guinness Six Nations on the horizon, here is a look at England ahead of their tournament opener against Scotland.
England History
England have won 13 Grand Slams in the history of the Six Nations and the tournaments that have preceded it, dating back to their first title in 1883.
The side have picked up 29 outright tournament wins, seven of those during the Six Nations era – which began in 2000.
The team, now under the stewardship of Steve Borthwick, have picked up two Grand Slam titles – unbeaten throughout the Championship – in the Six Nations era and have never finished last.
Stadium
England's home games are played at Twickenham Stadium.
Located in the borough attached to its name, the stadium can hold 82,000 people and has been used for NFL and concerts, alongside traditional schools finals and the Oxford-Cambridge Varsity match.
The stadium is a short walk away from Twickenham town centre, where the world's most famous rugby pub the Cabbage Patch sits.
It's known to be an absolute nightmare to escape Twickenham after a match with many fans stuck for hours.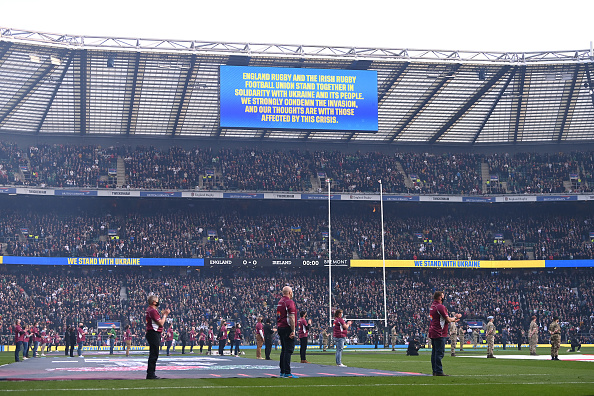 Anthem
England sing God Save The King before each match, dispute the other home nations choosing other anthems ahead of kick-off.
Some have suggested that the classical piece Jerusalem should form the basis for a new anthem at Twickenham, but this is not something believed to be considered.
The anthem is sung to a track played through the stadium speakers and with a singer upon the pitch.
Captain and Coach
Borthwick was named coach in December and has been tasked with turning around the national side ahead of this year's World Cup.
He has appointed Owen Farrell as captain this year with the Saracens fly-half continuing the role he had under Eddie Jones in the autumn.
Five England Facts
.Only one England player has won the Player of the Championship award since its inception. Mike Brown picked up the gong in 2014.
England have not received a Wooden Spoon – handed out for finishing last – since 1987 making them the side who have not been handed one for the longest period.
Despite winning the Six Nations seven times, England have only won the Grand Slam twice.
Twickenham Stadium is the biggest home stadium out of the Six Nations teams.
The Calcutta Cup – contested against Scotland – is the oldest trophy in international rugby.