Six Nations: Jones and rest of old guard need to go for Wales to progress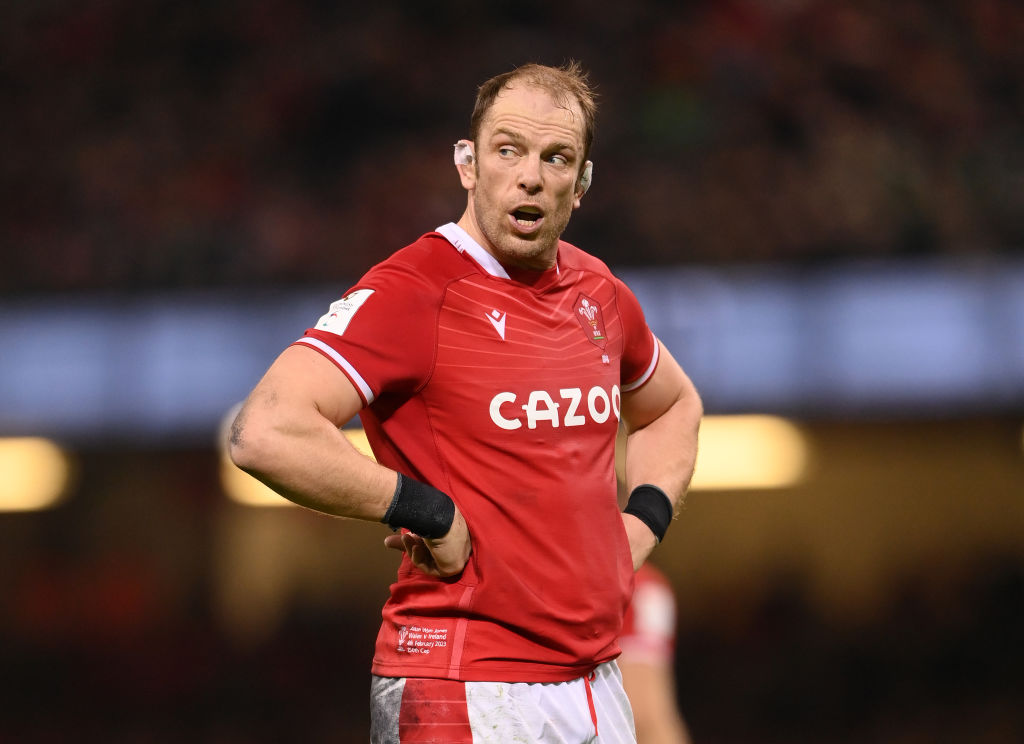 Having watched Wales' third consecutive loss in this year's Six Nations, I am now more convinced than ever that Warren Gatland needs to drop Alun Wyn Jones.
He has been an incredible servant to Welsh and international rugby and fully deserved each one of his record breaking 168 caps, but the 37-year-old isn't what he was and should stand aside for somebody else in Rome next week.
Wales are in a rut at the moment, both on and off the pitch, and it's high time Gatland writes off this Six Nations as a failure and uses the remaining two games – against Italy and France, both away – as two extra warm-up matches ahead of this year's Rugby World Cup.
Wales' diving deep
In their World Cup pool his side will face Eddie Jones's Australia, Fiji, Portugal and a Georgia team who beat them in 2022, and Gatland cannot afford to see his team humiliated in the group stage.
Italy aren't the pushovers they used to be, and Wales must explore what their youngsters can do against the Azzurri.
A loss would be devastating, sure, but what if it leads to a vast improvement ahead of this September's showpiece event?
Gatland knows exactly what he gets out of Jones, Dan Biggar, Alex Cuthbert, George North and the like so the New Zealander needs to experiment and see what others can do.
The Six Nations is not an easy tournament but Wales have been outplayed by Ireland, Scotland and England – they've looked completely devoid of attacking ability.
There's no poor side when it comes to defence in the Championship but in attack, Wales are so off the pace at the moment.
Rome could be the fixture Wales need to kick start their World Cup preparations, because if Japan 2019 taught us anything last time out it was that Wales being chief irritators in games can get them far.
They don't need to be flash or over the top, but they need to be a brute, abrasive force. Going back to basics can give them that.
But to do so, they need to get rid of the old guard – including Jones – and quickly mould a team who can at least challenge at this year's World Cup.
The clock is already ticking on Gatland, and he'll want to get a win under his belt. But he must resist the urge to go back to what he knows – because that hasn't worked for him thus far.
Halfway there
Based on the current rugby rankings, a minimum of three of the world's top five teams will not reach the semi-finals in France later this year.
Such is the idiocy of doing the draw so far out from the World Cup, any three of South Africa, New Zealand, Ireland, Scotland and France will not reach the final four. But your view of this depends on which side of the draw you sit on, doesn't it?
If you're England, you know your chances of reaching the latter stages are much higher without the top five sides in your half of the draw. If you are in the stronger side, you're feeling hard done by.
China Sevens head coach Ollie Phillips is the founder of Optimist Performance, experts in leadership development and behavioural change. Follow Ollie on Twitter and on LinkedIn.