School sport reform can be Lionesses' greatest victory, says Wubben-Moy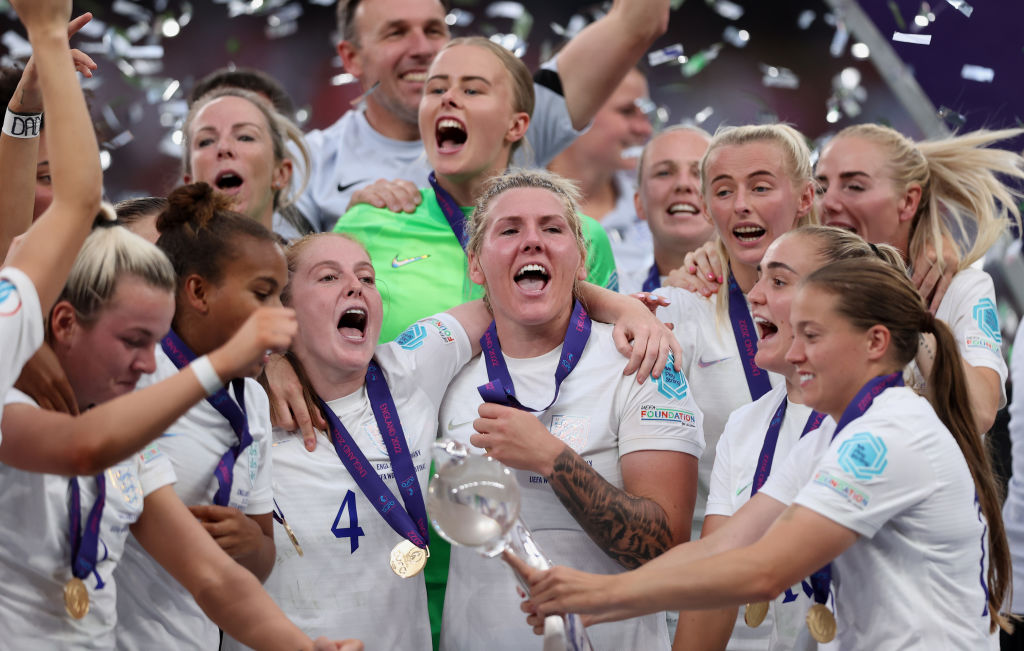 England footballer Lotte Wubben-Moy has hailed the government's pledge to create equal school sport opportunities for girls as the Lionesses' "greatest victory".
Wubben-Moy was part of the squad who won the European Championship at Wembley last year and then used the triumph to lead calls for all girls to have access to football at school.
"This is another victory we now believe we have achieved. And perhaps it will grow to become our greatest victory. We will do everything in our power to ensure this is the case," she said.
Under plans announced to coincide with International Women's Day, schools are being asked to offer a minimum of two hours curriculum PE time per week for girls and boys.
Schools that successfully deliver equal opportunities will be rewarded through the School Games Mark, which will assess parity of provision in PE and extracurricular sport.
"As of Wednesday's news from No 10 Downing Street, millions of girls in schools across the nation will now finally have equal access to football at school," added Arsenal defender Wubben-Moy in an open letter published by the BBC.
"They will be able to do what their male classmates have been able to do for years: play football at school.
"Imagine how many future Lionesses you could pick out in every playground across the nation with every school now offering equal access to football. Well, that is now the reality the Lionesses squad of 2022 dreamed of."
Girls' and women's football in England has been criticised for being too white and Wubben-Moy believes the new initiatives will help to improve diversity.
"By making girls' football more accessible, we have opened a crucial door for the growth of women's football as a whole," she added.
"And if we want to look at our Lionesses and see a team that represent the whole nation, this is one among many key steps to ensuring our national team become more diverse, stronger, and more successful many years into the future."