Premier League names date for ban on front-of-shirt gambling advertising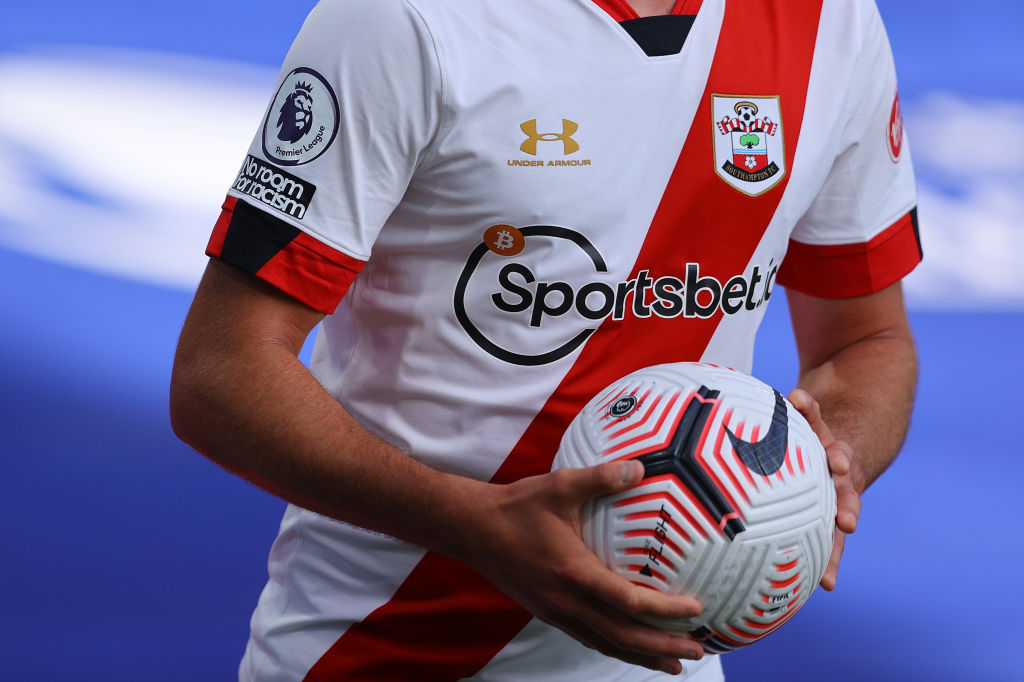 Premier League clubs have agreed to remove gambling advertising from the front of their match shirts, it has been announced.
Teams voluntarily adopted the change, which will be phased over the next year so that no team has a betting brand on the front of their kit by the 2024-25 season.
The move is designed to reduce gambling advertising in sport, although clubs will still be allowed to display betting companies on the sleeves of their shirts and on pitchside boards.
"Premier League clubs have today collectively agreed to withdraw gambling sponsorship from the front of clubs' matchday shirts, becoming the first sports league in the UK to take such a measure voluntarily in order to reduce gambling advertising," the league said.
"The announcement follows an extensive consultation involving the League, its clubs and the Department for Culture, Media and Sport as part of the Government's ongoing review of current gambling legislation.
"The Premier League is also working with other sports on the development of a new code for responsible gambling sponsorship."
Culture Secretary Lucy Frazer welcomed the decision, saying government would work with the league to "do the right thing for young fans".
She added: "The vast majority of adults gamble safely but we have to recognise that footballers are role models who have enormous influence on young people.
"We will soon bring forward a Gambling White Paper to update protections for punters and ensure those who are at risk of gambling harm and addiction are protected."
James Grimes, founder of The Big Step campaign to ban gambling advertising from football, said the move marked "acceptance of the harm caused by gambling sponsorship" but called for tougher measures.
"Just moving logos to a different part of the kit while allowing pitch-side advertising and league sponsorship to continue is totally incoherent," he added.
"Without government action on all forms of gambling ads in football, at every level, online casinos will exploit any voluntary measures and continue to market their products through our national sport."