Olympics' governing body urges Ukraine to drop Paris 2024 boycott threat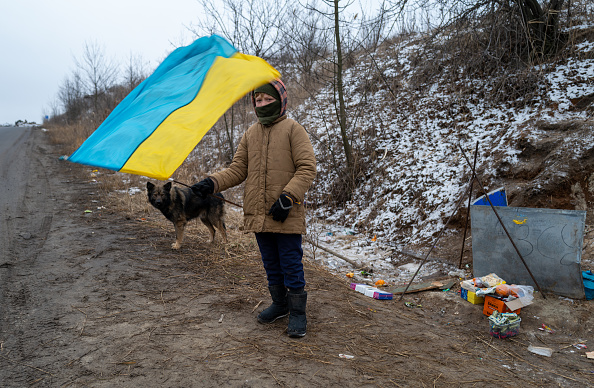 The International Olympic Committee (IOC) has today urged Ukraine to stop making boycott threats in relation to next year's Olympic and Paralympic Games in Paris.
The war-torn country have said on multiple occasions that they would ditch plans to go to the Olympics if the IOC lifts a ban on Russian and Belarusian athletes from competing.
IOC president Thomas Bach called Ukraine's threats "extremely regrettable".
Following Russia's illegal invasion of Ukraine in February 2022, the IOC told sports bodies to exclude athletes from the two aggressors [Russia and Belarus] from competition.
Wimbledon famously banned athletes from the two countries from competing – the women's singles would eventually be won by a Moscow-born athlete playing under another flag.
In a letter to Ukraine's National Olympic Committee (NOC) president Vadym Huttsait , Bach cited "any form of discrimination is incompatible with the Olympic movement" as a reason to consider letting athletes compete as neutrals.
Last month, President Zelensky said that "any neutral flag of Russian athletes is stained with blood".
"The participation of neutral athletes with a Russian or Belarusian passport at the Olympic Games Paris 2024 has not even been discussed in concrete terms yet," Bach said.
"Therefore, your letter… to your fellow NOCs, to the International Federations, IOC Members and to future Olympic hosts, pressuring them in an attempt to publicly influence their decision making, has been perceived by the vast majority of them as, at the very least, extremely regrettable.
"It is the responsibility of every NOC… to uphold the fundamental principles of the Olympic Charter."