Nikkei jumps on Bank of Japan quantitative easing shock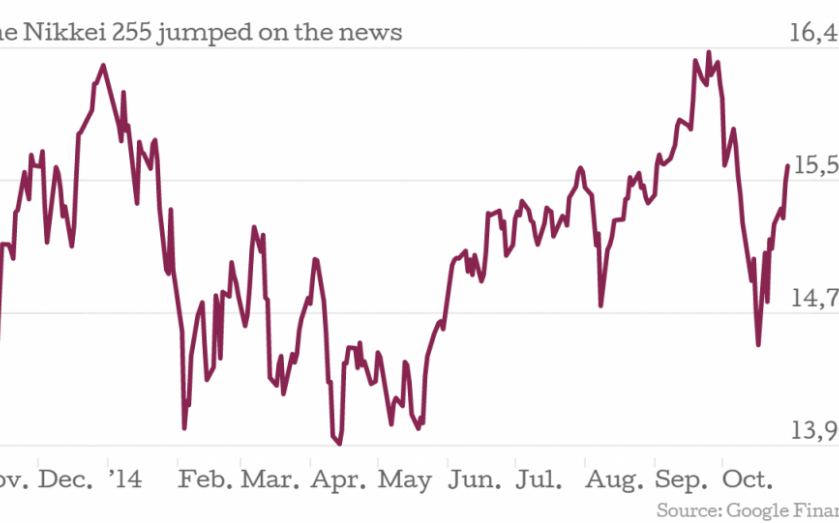 Following the US Fed's decision this week to draw its quantitative easing programme to a close, yesterday the Bank of Japan (BoJ) took the opposite stance, announcing plans to vastly expand its monetary easing programme.
The Bank's approach under Shinzo Abe has been anything but passive, but the announcement it would increase asset purchases so its monetary base grows at a rate of ¥80tn (£453.2bn) is huge. The previous rate was ¥60tn – ¥70tn.
The majority of purchases will be of government bonds.
Such a bold move did not come with unanimous support. Just like the Bank of England, the voting board consists of nine members, four of whom voted against the expansion.
The Nikkei 255 was instantly buoyed by the news, and was up 4.8 per cent at the close.
The Japanese economy has been under pressure recently, with Prime Minister Abe's three-pronged 'Abenomics' approach not succeding as much as had been hoped.
CPI inflation has dropped on a monthly basis since the sales tax increase in April, hitting a 11-month trough of one per cent in September.