Hillary Clinton's email dump sheds light on David Miliband's heartfelt response to losing the Labour leader vote to his brother Ed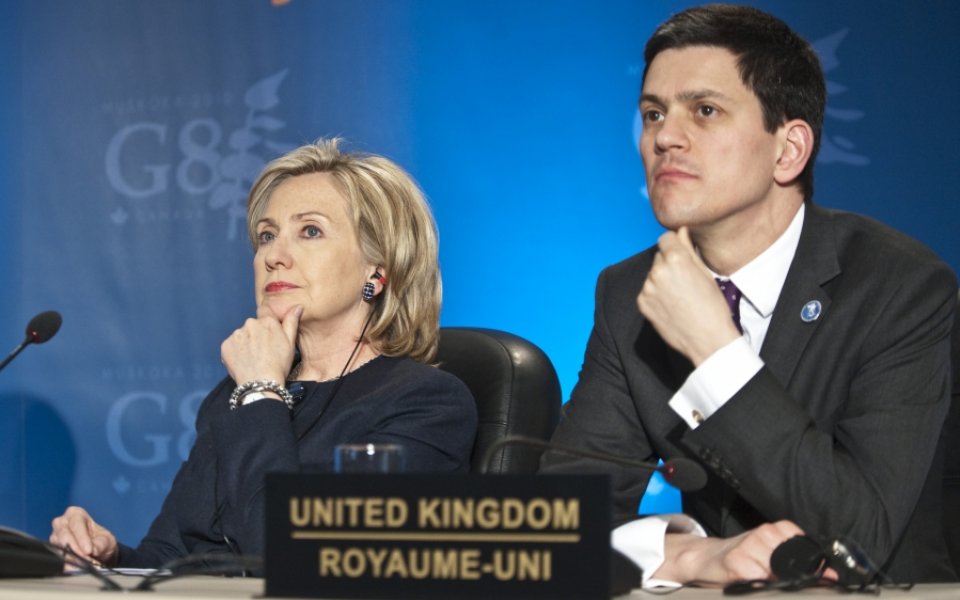 David Miliband has famously kept tight-lipped when it comes to the leadership rivalry between him and his younger brother Ed – but an email between the former foreign secretary and Hillary Clinton has shed light on his real feelings at the time.
A newly-released batch of emails from the US presidential hopeful's private server include one sent just days after Miliband lost the 2010 contest, thanking her for a "poignant" message.
"Losing is tough," Miliband admitted, "When you win the party members and MPs doubly so. (When it's your brother…)"
Miliband clearly enjoyed a friendly relationship with Clinton, including a friendly reference to her daughter Chelsea's wedding. "It has been one of the pleasures of the last few months to see you going from strength to strength," he wrote from an email account beginning "d.gunners" – a mark of his love of Arsenal.
The email was one of about 7,000 released by the US state department late last night as part of an ongoing investigation into Clinton's use of a private server during her time in public office.
While the cache included no reply from Clinton to the Miliband, it did include messages sent from Clinton to her advisers discussing the Labour leadership contest.
"Clearly more about Tony that David or Ed [sic]," Clinton wrote to one adviser. Another replied to the secretary of state's email entitled "Ed Miliband is the new UK Labour party leader," with a one-word response, simply saying: "Wow."
It comes as no surprise that Clinton had kind words for the elder Miliband. One year earlier, in 2009, she had told a Vogue magazine interviewer that she had a "big crush" on him, saying he was "vibrant, vital, attractive, smart".
It remains to be seen whether the now-US presidential hopeful will have such kind words for the current Labour leadership favourite, Jeremy Corbyn.