US presidential election: More people are searching for Deez Nuts than for Hillary Clinton – or even Donald Trump
More people are interested in Deez Nuts than Hillary Clinton, according to Google.
Not only is the high school student trolling the entire American presidential election under the pseudonym "Deez Nuts" unexpectedly surging in the polls – search interest in him has also become higher than in Hillary Clinton or Donald Trump.
Deez Nuts has caused quite a stir, as the unlikely presidential candidate taking the election – and above all the internet – by storm. The real Mr Nuts is a 15-year old high schooler from Iowa.
Google's search results show that more people are searching for the fake candidate than for Democratic candidate Hillary Clinton.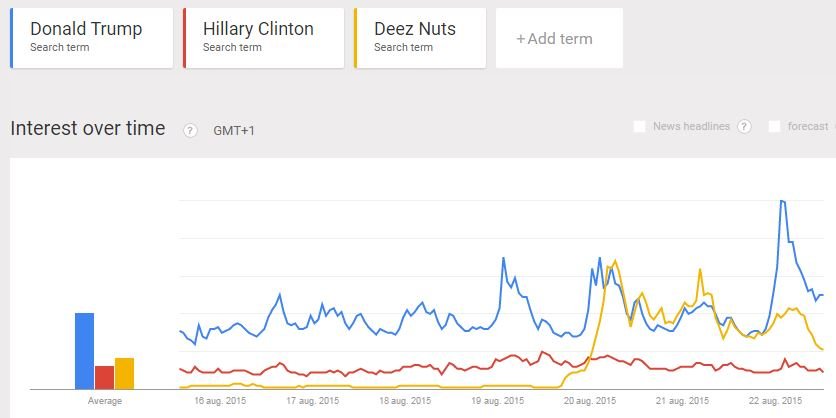 And although the circus of controversy surrounding Republican candidate Donald Trump keeps interest levels in him skyhigh, for a period yesterday interest in Deez Nuts even managed to trump Trump.
Being a fake candidate hasn't stopped him from surging in the polls either, with Nuts polling at a respectable nine per cent in North Carolina, causing much of Twitter to overflow with mirth as local news anchors struggled to say the candidate's name with a straight face.