Manchester City fans boo Premier League over charges ahead of win over Aston Villa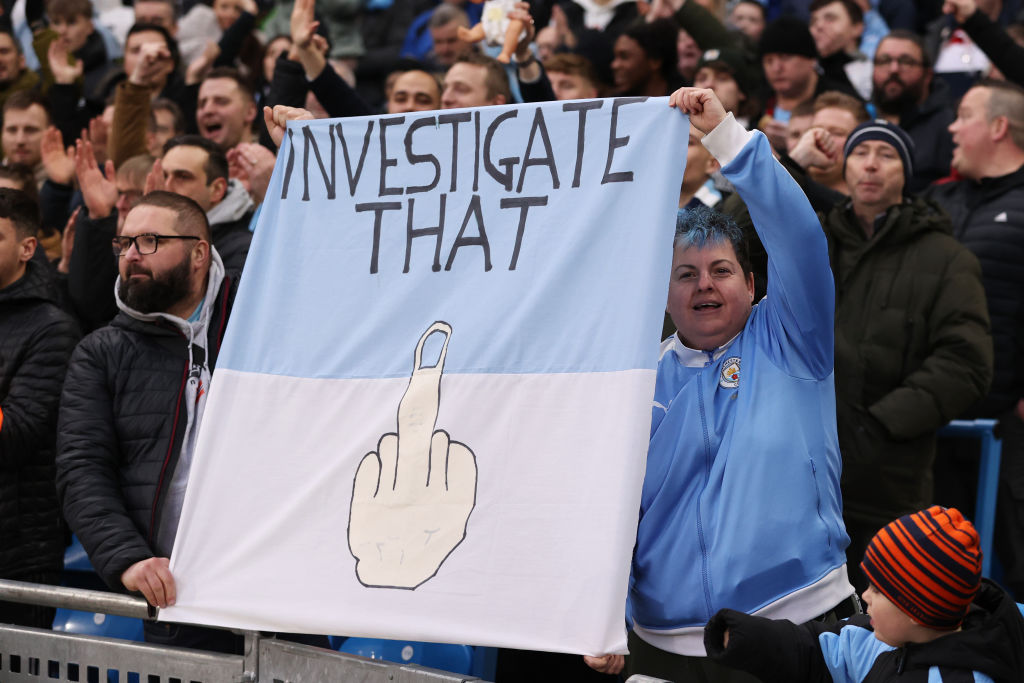 Manchester City fans booed the Premier League anthem yesterday ahead of a 3-1 win over Aston Villa that laid down the gauntlet to Arsenal.
City supporters were responding to top-flight chiefs charging the club with more than 100 alleged breaches of financial rules last week.
"The supporters were really good today," said City manager Pep Guardiola.
An early header from Rodri, Ilkay Gundogan's tap-in and a Riyad Mahrez penalty saw City wrap up the match by half-time and move to within three points of leaders Arsenal.
The champions can overtake the Gunners, managed by former City coach Mikel Arteta, by beating them at Emirates Stadium on Wednesday.
"Arsenal have a game in hand. We will see after all the games when the Premier League is finished. But we are going to London to try and get a win," added Guardiola.
"We have just 18, 19 players. Our depth is so, so small, maybe the smallest one in the Premier League. It's important that we don't have injuries."
City's win saw them bounce back from last weekend's defeat at Tottenham Hotspur and take advantage of Arsenal dropping points at home to Brentford on Saturday.
Ollie Watkins scored a consolation goal for Villa, who remain 11th in the table.
"Today was a game to show that we are in good shape, and from the first minute we did a great game. We are happy and now every game is a final for us," said Rodri.
"We know there are a lot of games to go, but it's a big one for us [at Arsenal]. We have to show we are better. They have been incredible but we made a step forward in this game, and we want to show the best version of Manchester City."
Earlier, Marcus Rashford continued his hot streak as Manchester United won 2-0 at Leeds United.
Alejandro Garnacho added to Rashford's 13th goal in 15 games for United, who lie third, two points behind City.