Liverpool have 'identified potential investors', says owner John Henry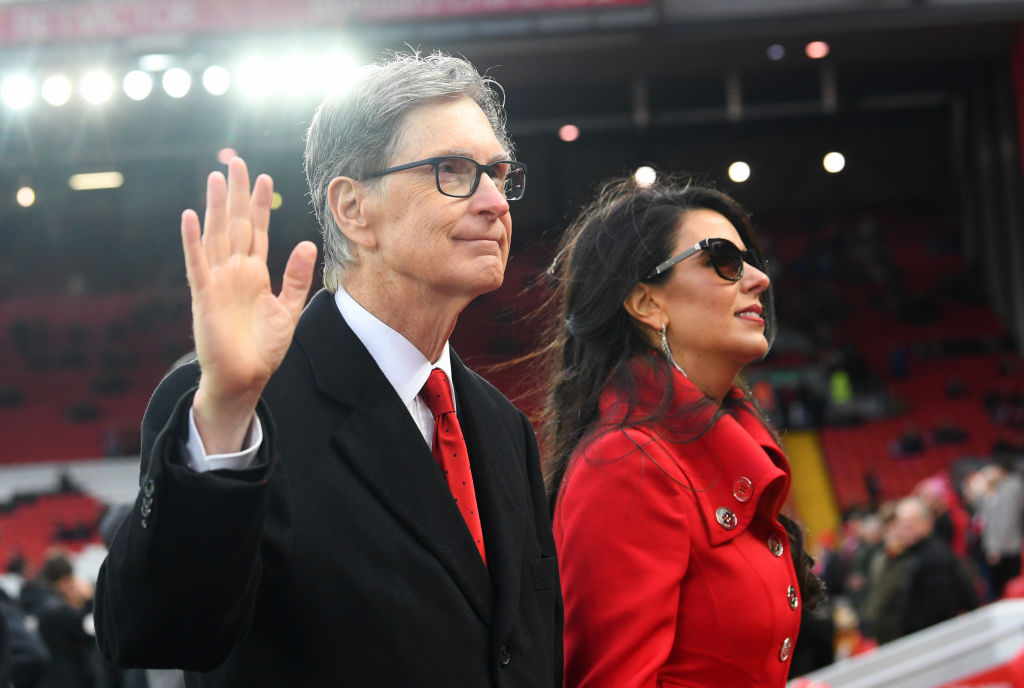 Liverpool owner John Henry says they have "identified potential investors" but that his group's commitment to the football club "remains stronger than ever".
Henry's comments appear to open the door to the sale of a minority stake in the Premier League team, having appointed bankers to test the market late last year.
But they also reaffirm his statement last month that a full sale of Liverpool was off the table.
"While we formalised a process that has identified potential investors for the club, we remain fully committed to the long-term success of the club," Henry told the Liverpool Echo.
"That has been the case since day one in 2010. Our efforts every day have been and continue to be focused on the long-term health and competitiveness of the club.
"Investment in the club is never for the short-term. This approach has been successful over the long haul with patience necessary from time to time.
"In regard to Liverpool Football Club our commitment remains stronger than ever. The club continues to make great progress with youth on the field and off."
The stance of Henry and Fenway Sports Group (FSG) leaves north-west rivals Manchester United as the only Premier League club officially open to a full takeover.
United's owners, the Glazer family, have received bids for majority ownership from Qatari Sheikh Jassim bin Hamad Al Thani and British billionaire Sir Jim Ratcliffe.
Henry said Liverpool would spend money this summer amid the perception that an ageing squad needs refreshing but warned that FSG would not overcommit.
"We continue building at Liverpool in a responsible manner," he added. "We've seen many football clubs, including LFC previously, go down unsustainable paths.
"We have and will continue to focus our attention on investing wisely in the transfer market and we remain incredibly proud of our squad."
Henry also urged English football's authorities to consider tougher financial regulation in order to prevent clubs from overspending to dangerous levels.
"There are ever-increasing financial challenges in the Premier League," he said.
"The league itself is extraordinarily successful and is the greatest football competition in the world, but we've thought for some time there should be limits on spending so that the league doesn't go the way of European leagues where one or two clubs annually have little competition.
"Excitement depends on competition and is the most important component of the Premier League."