Former Chelsea bidder hints at interest in Liverpool and Manchester United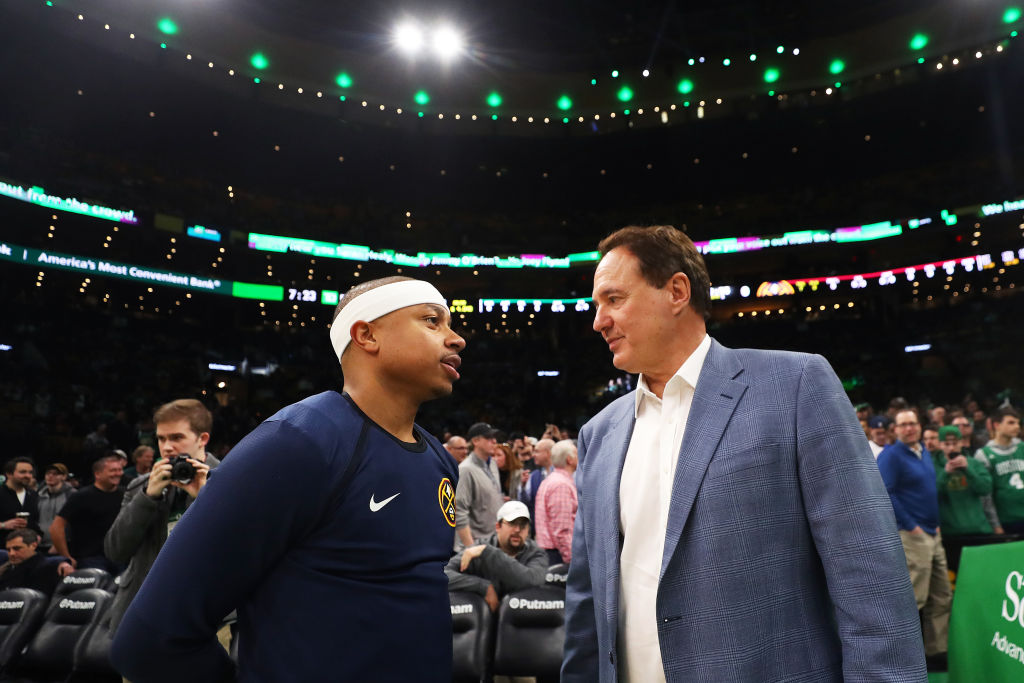 Former Chelsea bidder Stephen Pagliuca has hinted that he could be interested in buying Liverpool or Manchester United but says he won't be sucked into overpaying.
The private equity veteran and co-owner of Italian club Atalanta and the NBA's Boston Celtics missed out on Chelsea to Todd Boehly's consortium last year.
Pagliuca says he is on the lookout for more sports teams to add to his portfolio and declined to rule out investing in the other Premier League clubs officially for sale.
Asked whether he was interested in Liverpool or Manchester United, he told the Financial Times Business of Football Summit: "I can't speak specifically about any transactions we're working on because of confidentiality agreements but we're aware of those transactions."
Pagliuca, a senior advisor at Bain Capital, revealed he considered buying Liverpool before current owners Fenway Sports Group bought the club in 2010.
The American said the Premier League had left its competitors behind but warned that he would not overcommit for any club.
"I looked at Liverpool was back, probably 15 years ago," he said.
"Chelsea received a record price and that has probably motivated folks. Right now anybody who buys a club has to assess the economic opportunity, how much money they will have to put into it, and that's what we'll do.
"If we find the right opportunity that fits with Atalanta and the Celtics brand we'll make that investment."
Pagliuca said he was disappointed to miss out on a £2.5bn deal for Chelsea but backed Boehly to make a success of the club despite a rocky start.
"Obviously disappointed with the outcome, we thought it was a fantastic opportunity. If you look back at the value of clubs it's a function of where they sit in the league and geographically, and Chelsea had all of those.
"We wanted to have enough capital to invest in players in the long term. It's a wonderful property. I think I'd have followed a similar playbook [to Boehly].
"I've been bidding for 35 years and you fall in love but you have to have a certain discipline.
"I think it was fine, crisp process but it was what it was and we're very fortunate we have got Atalanta and looking at other situations."