Kyrgios, Jabeur and Nadal: How Netflix's Break Point looks to grow tennis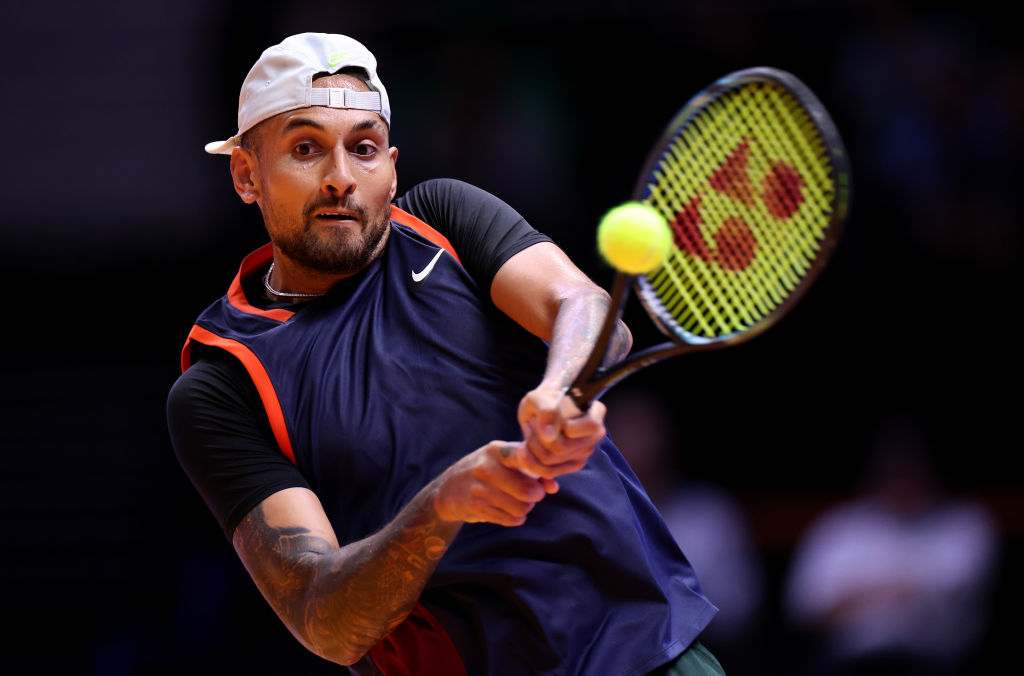 Tomorrow morning the latest sports docu-series goes live on streaming giant Netflix as Break Point – the tennis version of Formula 1's Drive to Survive – offers a peek behind the scenes of the sport. Here's what we learned from the series.
Tennis' special Ks
Break Point grips you instantly, using Nick Kyrgios and his ego to open fans up to one of tennis's biggest personalities.
With the likes of Novak Djokovic and Rafael Nadal not collaborating on the programme, it's clear the makers saw the Australian as capable of plugging the gaping hole when the greats have all retired.
But in showing Kyrgios and his love-hate relationship with tennis we're let in on the 'Special Ks' bromance between Kyrgios and fellow countryman Thanasi Kokkinakis.
Kokkinakis and Kyrgios teamed up to secure the doubles Grand Slam in Melbourne – and Break Point proves why every Kyrgios needs a Kokkinakis.
When Kyrgios was having one of his trademark spats, Kokkinakis was there as a friend but as a teammate too – and the duo pushed through together. It was a striking representation of friendship through adversity.
She's the Ons
Serena Williams has been the biggest icon in women's sport over the last 20 years, and Break Point positions Ons Jabeur as her possible successor, in tennis at least.
Jabeur became the first African and Arab woman to win a major tennis event when she triumphed in Madrid – a storyline Netflix follows – and has become a beacon of perseverance and triumph in women's tournament draws that are always so open.
With an all-Tunisian support team that she nicknames the Three Musketeers, Jabeur is praised by Martina Navratilova and Maria Sharapova in the series for her professional and personal attributes. Seeing her victory in the Spanish capital was one of the more emotional moments of the first five episodes.
She also shone a light, as Williams did, on being a woman in tennis and how wanting children means leaving the sport for a number of years – an important narrative.
Badosa comes good
Paula Badosa was the surprise of the series, which is in itself surprising given she's a social media star as well as a tennis player.
The Spaniard's warmth and honesty throughout – on the topics of depression, being a home favourite in Madrid and the struggles of finding sponsorship – instantly made you want to follow her progress.
The idea of tennis players being addicted to their craft, chasing their losses like gamblers, was as honest an assessment of what sport means to athletes as you'll find.
There may have been a huge focus on Nadal – including an episode named 'King of Clay' and one about Indian Wells aptly named after The Mamas & The Papas hit 'California Dreaming' – but he wasn't interviewed. Neither was Roger Federer, Novak Djokovic, Williams or Ashleigh Barty.
The producers will hope the series follows in the footsteps of Formula 1 and recruits the bigger names as more episodes are commissioned.
The series, which continues with five more episodes in June, draws you in but it doesn't wow. But you can see what Netflix are trying to do and they have a history in proving this formula works.