'I'm happy to see Sale in Premiership final but Sarries will win title No6'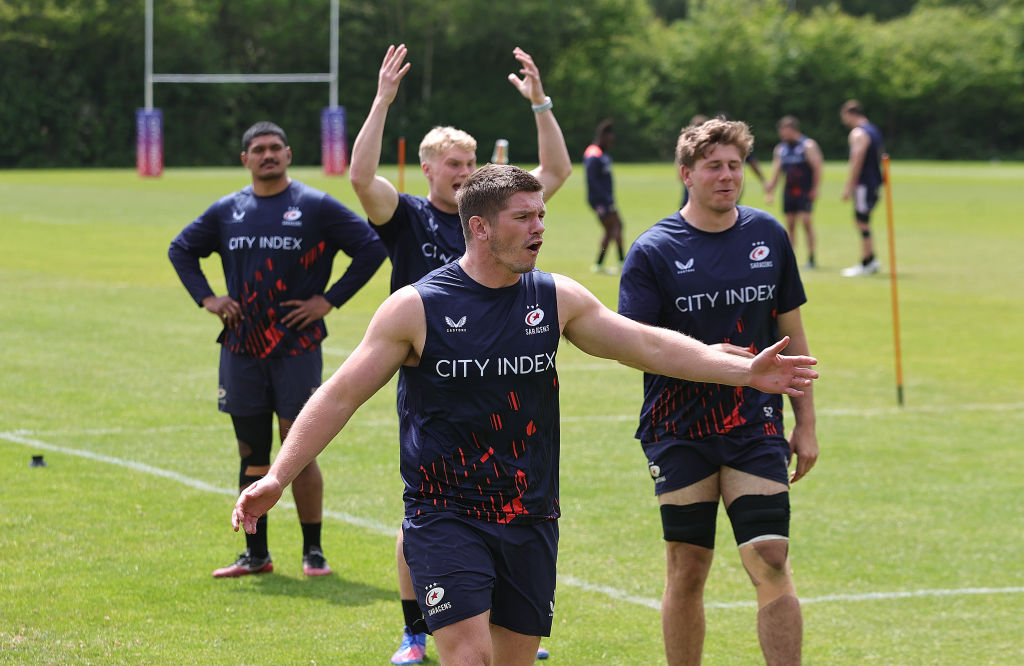 I should preface this column by saying that I am really happy Sale are in the Premiership final this Saturday.
It's not only good for the area but it's good for rugby to see a new face at the showpiece Twickenham event – one that has not been there since 2006, when I was playing at Newcastle.
Alex Sanderson has clearly built on the foundations laid in Salford by Steve Diamond and their growth has been brilliant to see.
Sale strong
I do, however, think that Saturday might just be one step too far for them against Saracens.
The Londoners have been here and done it, and are chasing a sixth win in what is their 10th final.
And they've developed, too. Last year they were beaten by a Leicester Tigers drop goal in the dying minutes, a moment which led to criticism about how the club were able to be so dominant but not dent the scoreboard with much effect.
The difference has been stark this season. They have been winning up front but also out back, throwing the ball around like the Globetrotters and really entertaining the crowds – while still winning.
And what of the one, obvious time they reverted to their old selves? Against La Rochelle where they came off second best to the eventual double European champions.
There are so many storylines in this match.
Mark McCall, Saracens' head honcho, against one of his many apprentices Sanderson – England head coach Steve Borthwick and Ireland head coach Andy Farrell are among the other proteges. 
Saracens have battle on hands
But it's also London versus the north, George Ford versus Owen Farrell, largely established Premiership winners versus largely trophyless individuals.
Sale brought in Sir Alex Ferguson this week to talk to the squad about what it means to win, and he reiterated how you should only enjoy finals if you win them.
And the Sharks know exactly what they've got to do. They've got to batter Saracens up front, stay in the game and cause the Londoners problems at the ruck.
Once they're on top of the physicality of the encounter, they will be able to try and make the most of their opportunities.
I think it will be close for the opening 60 minutes but then I fear Saracens could just pull away.
The north London club were in fine form against Northampton Saints having rested a number of players prior to that semi-final and there's no doubt they know exactly how to prepare for a final like this one.
I cannot wait to watch Sale throw everything at this match — and it would be good to see a different club to the ones who have recently lifted the trophy triumph — but I just think the Londoners will grab their sixth title.
Champions Cup
What a show La Rochelle and Leinster put on for us last weekend in Dublin. Champions Cup finals are always great events but this one will go down in history as one of the best.
The way La Rochelle clawed it back after falling far behind is testament to the belief Ronan O'Gara has instilled in his side.
It was good to see Sergio Parisse bow out of European rugby in style, too, with victory for Toulon in the Challenge Cup. It's what he deserves.
URC
This weekend sees not only English rugby's domestic showdown — the URC grand finale also takes place on Saturday evening in Cape Town.
The Stormers have been leading the South African charge in the URC and are on course to win two titles in two years.
Munster will give it their all, and it is amazing to hear 5,000 Irish fans are going down, but they might fall short.
South African sides have challenged the status quo but have also exposed some of the league's issues – I am all for their inclusion though.
Former England Sevens captain Ollie Phillips is the founder of Optimist Performance, experts in leadership development and behavioural change. Follow Ollie on Twitter and on LinkedIn.