Car review: The Aston Martin V12 Vantage S Roadster is a new breed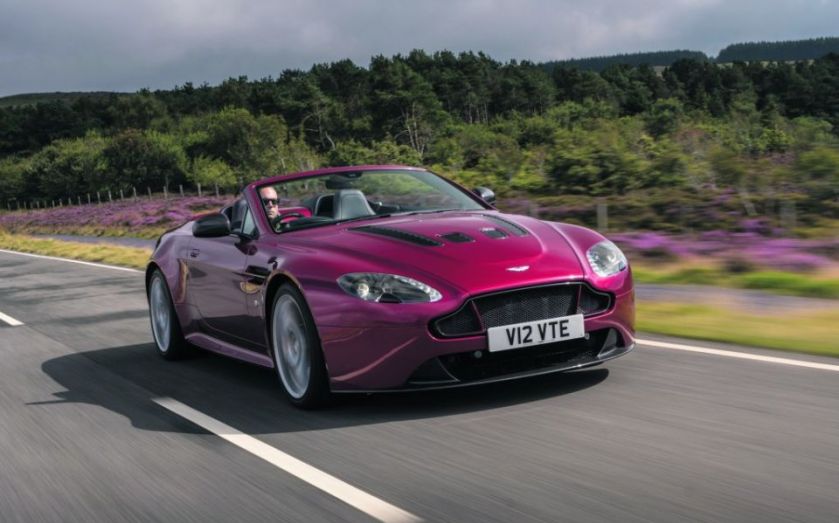 The British classic may have Mercedes money behind it now, but it's sharper and more powerful than ever.
Aston Martin, which is rightly known for making beautiful British cars, nevertheless has one small problem. For far too long, its cars have looked, well, the same.
The company's employees and a small number of die-hard enthusiasts can identify the Vantage from a DB9, Vanquish or Rapide. For the uninitiated, it's a tough call.
But this could be about to change as Aston Martin now has Mercedes money behind it. Just a small five per cent shareholding at the moment, and an agreement for future models to get AMG powertrains, but who knows where its investment will take Aston Martin?
You can be sure that Mercedes will prefer to see its engines in new models rather than existing cars, which raises some enticing prospects. What will probably disappear, except in the very top Aston Martin, is this V12. So now could be a good time to buy into the decadence of its 6.0-litre engine.
It's almost 10 years since the original Aston Martin Vantage was released. A compact sports car to compete with the Porsche 911, it had a 4.3-litre V8 engine and a lovely balance of performance, handling and style. You can still buy it today, albeit with a bigger, 4.7-litre V8, for £85,000.
When I first drove the Vantage its horsepower seemed quite sufficient. But Aston Martin thought otherwise and a few years later it somehow managed to shoehorn in the V12 engine from the DBS. Now, as the V12 Vantage S, it has even more power and a newfound sharpness.
To put it into context, the V12's 565 horsepower is, give or take, the same as a Ferrari 458 Italia and Porsche 911 Turbo S. The British car is marginally faster at 201mph, but a smidgeon slower accelerating to 62mph.
What's the use of being able to drive at 201mph? In Oman you might get a chance to explore it, but in Europe, Germany is the only place that offers legal limitless speed. It all makes good bar chat though, which is undeniably important.
Once you drive the V12 Vantage S you'll quickly forget about the raw numbers anyway. Were those flames coming out of the exhaust? Possibly not, but it sure felt like it at times. There's noise to match the Ferrari and eclipse the Porsche if you press the Sport button.
The Vantage S feels ready to bite back if it isn't shown respect. Find an open piece of road and you can spin the wheels into third gear if you are aggressive with the throttle and gearchange. It's desperately exciting even within the confines of legality.
The gearchange gives this Aston Martin a particular character. Superficially it's an automatic, with paddles behind the steering wheel so you can take manual control. But the technical aspects of the gearchange are somewhat old school.
Personally I enjoyed the extra involvement needed to ensure a smooth shift. But then, I still prefer a manual gearbox in a sports car, and if you are looking for ultra modern sophistication, you'll have to pick the Aston Martin Vanquish, with its new eight-speed transmission, instead.
There's lots of grip, much better luggage space than a Jaguar F-Type convertible and you won't dare to get anywhere near the Vantages' limits. I could talk more here about the handling, but frankly it's all a bit academic. Instead, bask in the leather bucket seats, admire the tasteful interior and have fun.
Peter Burgess works for motoringresearch.com.
THE FACTS: ASTON MARTIN V12 VANTAGE S ROADSTER
PRICE: £147,000
0-62MPH: 3.9 secs
TOP SPEED: 201mph
CO2 G/KM: 343g/km
MPG COMBINED: 19.2mpg
THE VERDICT:
DESIGN: Three Stars
PERFORMANCE: Five Stars
PRACTICALITY: Two Stars
VALUE FOR MONEY: Three Stars