Front three are as good as any but England must improve defence and midfield
England's pair of high-scoring wins over Bulgaria and Kosovo will have left Gareth Southgate broadly happy, although the Euro 2020 qualifying double-header did highlight their shortcomings.
They were always going to takes six points from these fixtures – anything else would have been a huge shock – but I'd suggest Southgate would have expected two clean sheets as well.
While England achieved that in Saturday's 4-0 stroll against Bulgaria, Tuesday's 5-3 victory over Kosovo laid bare how defensively lax they can be. They simply have to get mentally stronger.
Read more: In-demand Sterling hits new heights
England defended badly both individually and as a group. It felt complacent, as though they believed they were playing so well that they would simply roll the opposition over.
But they looked really uncomfortable in the face of Kosovo's high press, which hustled Michael Keane into handing the visitors a surprise lead inside 35 seconds.
The hosts looked shaken and embarrassed. The positive is that they reacted very well, running in five goals before half-time.
I like the look of the defence on paper but they need more minutes together, and while Harry Maguire is nailed on for the left centre-back slot there remains a question mark over who partners him.
It looks to be between Keane and John Stones. The former is guilty of lapses of concentration, as on Tuesday, but then so is the latter. While both are good players, I'd lean towards Stones because of his superior ability on the ball.
Extra 10 per cent
Southgate's three-man midfield is also very much a work in progress. Jordan Henderson is an invaluable cog in the machine so his place is safe, but the other two spots are up for grabs.
At 20, Declan Rice is still learning the game, while Ross Barkley has not yet shown that he can be the dominant creative player – the Kevin De Bruyne figure – that England need to become a great team.
Barkley is 25 but against Kosovo was still playing blind flicks around the corner. You don't do that at international level; you get a hold of the ball, link up and go again.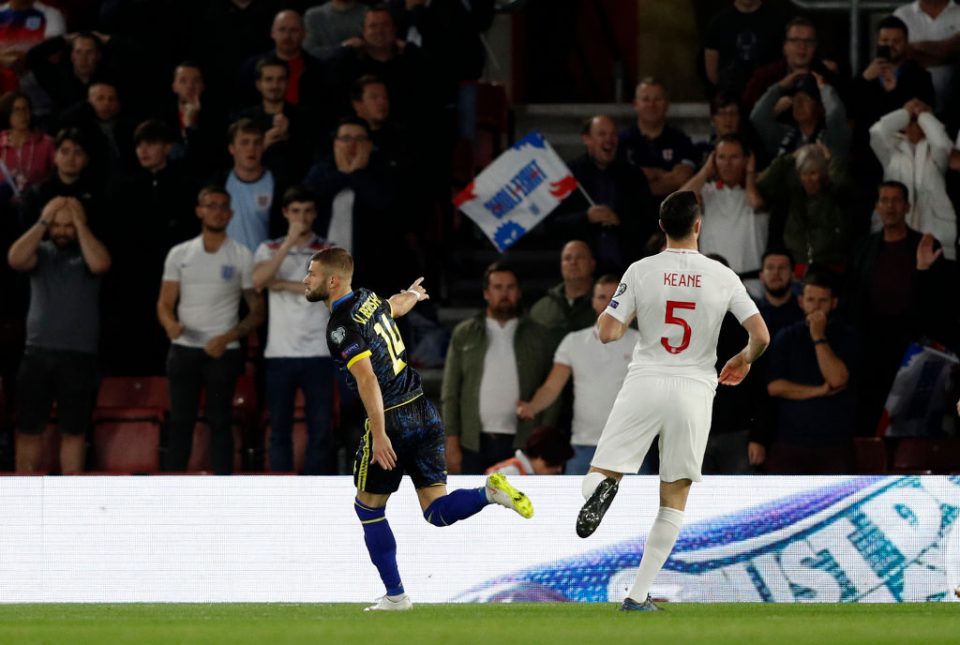 England's midfielders ought to look to Raheem Sterling and the improvement he has made. It can only be admired and they need to make the leap in performance that he has.
Maybe Mason Mount or James Maddison will prove a better option than Barkley, although I still think he can be that player if he irons out the creases still blighting his game.
With four more qualifiers left to play and nine months until Euro 2020, the big picture is that England have a really good squad now.
Southgate has been bold and has built well. I like the energy – they have a level that is guaranteed whoever comes into the side.
The front three of Sterling, Harry Kane and Jadon Sancho is as good as anything in international football. But as these two games showed, the men behind them need to find an extra 10 per cent.
Main image credit: Getty